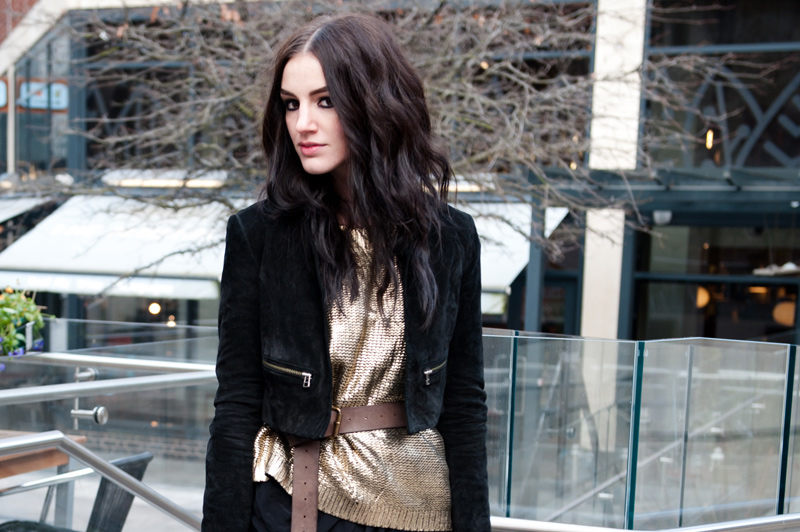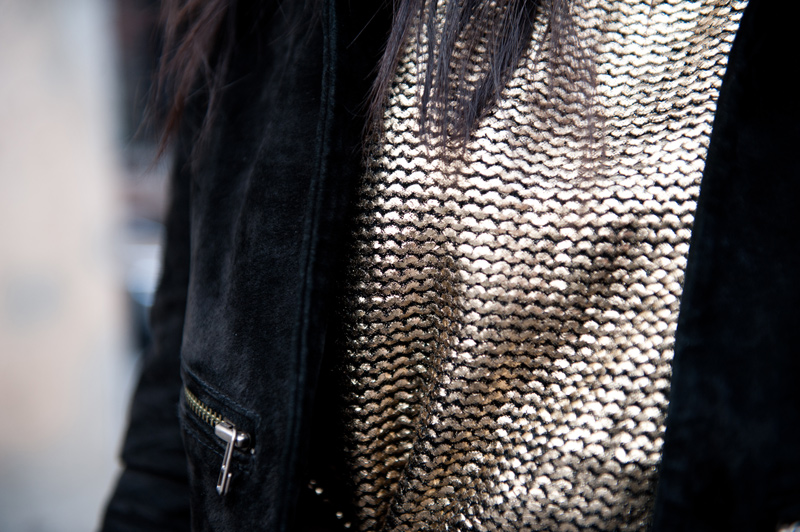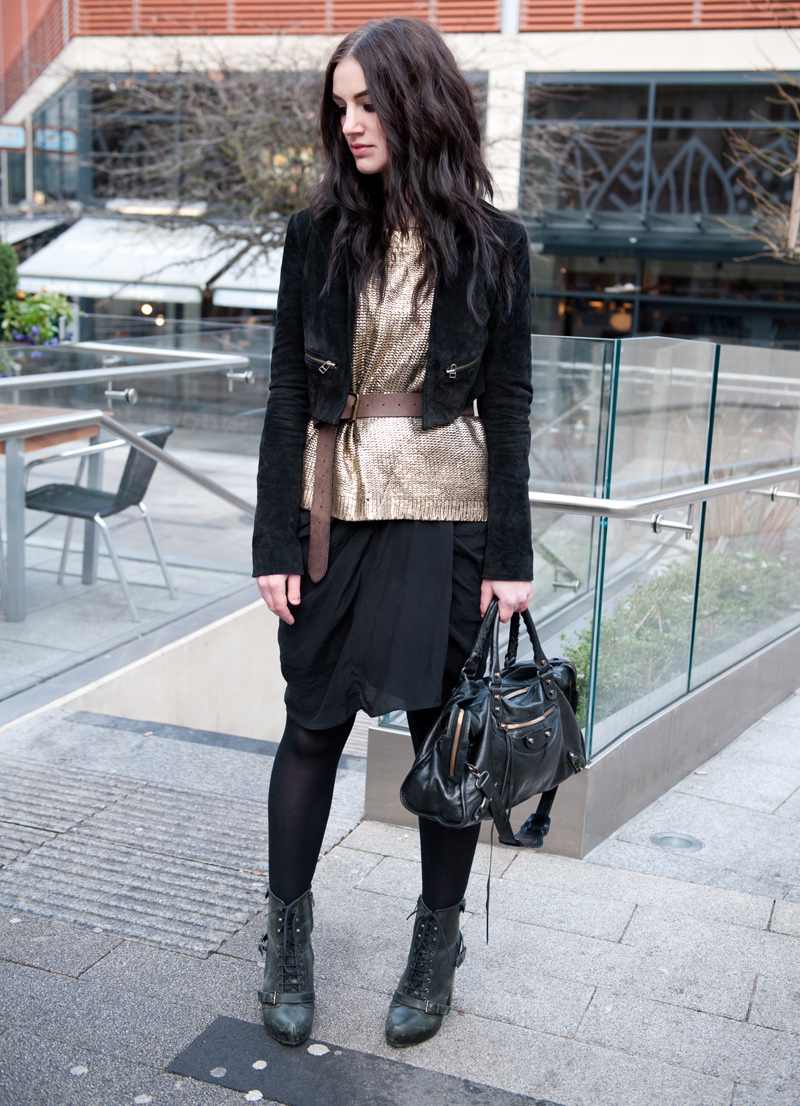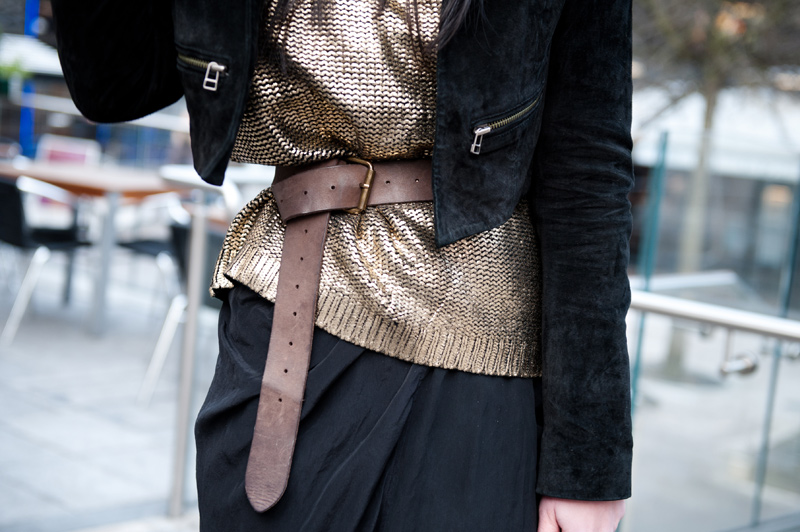 Topshop Suede Jacket / Boohoo Gold Knit Sweater * / AllSaints Draped Dress / Topshop Belt / Topshop Boots / Balenciaga City
I'm not sure what it is with me lately, but it seems that the golden biker jacket I featured a little while ago has given me a taste for all things gold & sequined. It's so unlike me, but over the past week or so I've found myself drawn to everything shiny. First this metallic knit, then gold foil nail polish & I even have a (non-black!) sequined tee on the way! That's something I never thought I'd be saying, but of course I'll be wearing them all with a good dose of black, lots of draping & my beaten up boots too!
It's nice to surprise yourself sometimes & find that things you'd usually dismiss for not being very 'you' can actually slot quite effortlessly into your wardrobe with the right styling.
As soon as I saw this chunky knit from Boohoo it was love, the golden paint over the top gives it almost a chain-mail kind of look, and you all know how much I love anything with a bit of a 'warrior' feel, so of course I had to have it. It's super soft & slouchy too, perfect worn a little oversized & belted or tucked in. I love that the gold is just painted on so imperfectly, bits of black knit showing through & patches where it's rubbing off, it gives it a grungier feel which is I think why I find it so wearable. I must admit though, I am a little scared to wash it, I'm not sure how well the finish will hold up as it's already leaving a fine layer of golden dust on anything it touches!