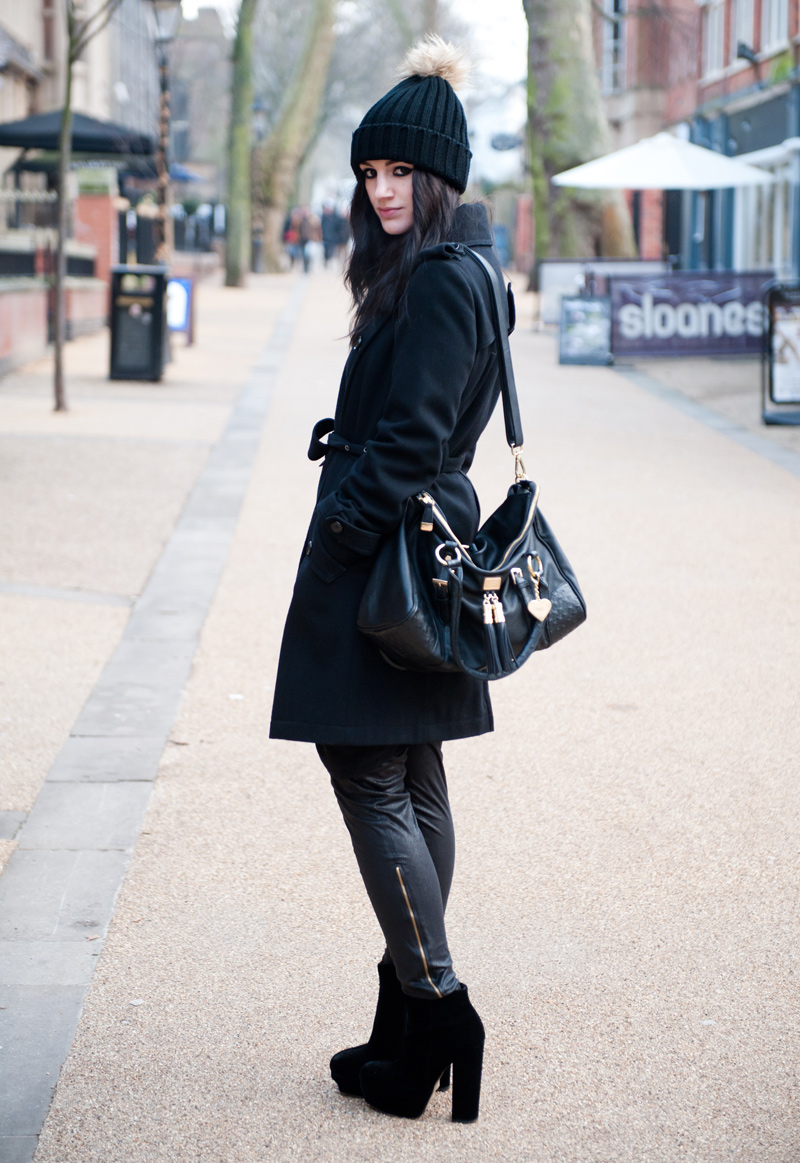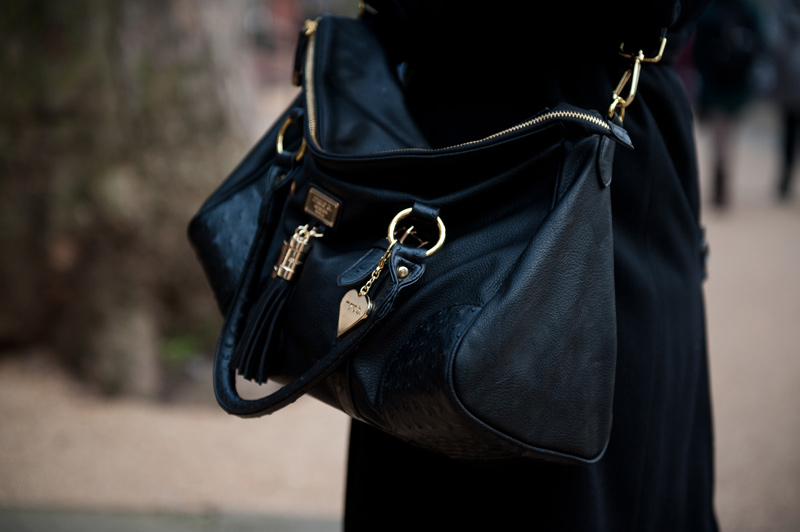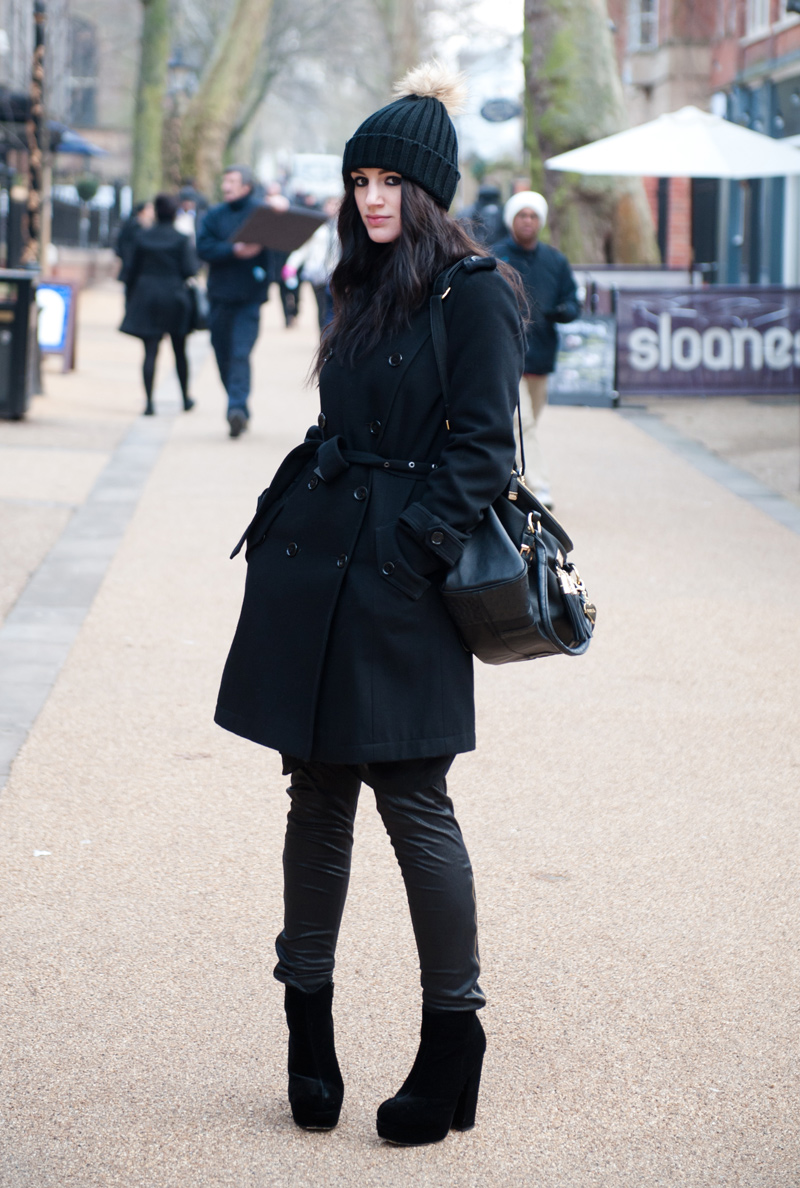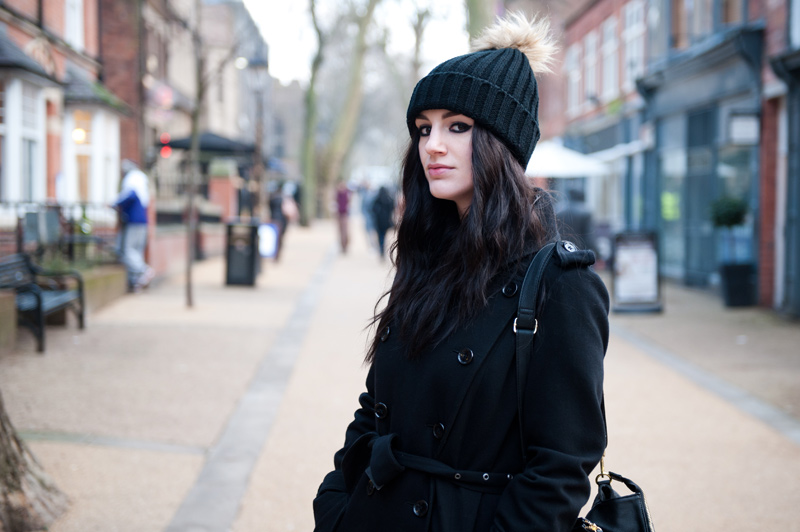 Topshop Wool Trench Coat / Nelly Pom Pom Beanie * / Marc B Bag * / StylistPick Velvet Boots * / Eksempel Leather Look Leggings
Sorry for this rather boring outfit, but it's just far too cold to even think about going out in anything less! The best think about a big coat like this Topshop one is that no one can see all the ugly, mismatched layers I've piled on underneath to keep myself warm! When it's this cold, all I care about it staying warm, I'm talking hoodies & sweaters that are so old (but so snuggly!) I only ever wear them around the house & thermal tights underneath my leggings. All anyone else sees is this smart black coat though, it's the perfect disguise!
I've never though of myself as much of a hat person, the only style that really suit me are beanies but even then I don't wear them unless I need to. I originally got this pom pom one from Nelly for walking Nico in, but since the temperature has plummeted it's barely left my head & I'm finding myself growing quite attached to it. I think it's that little tuft of fur on the top, it just makes me smile & reminds me of the ones I used to have as a kid.