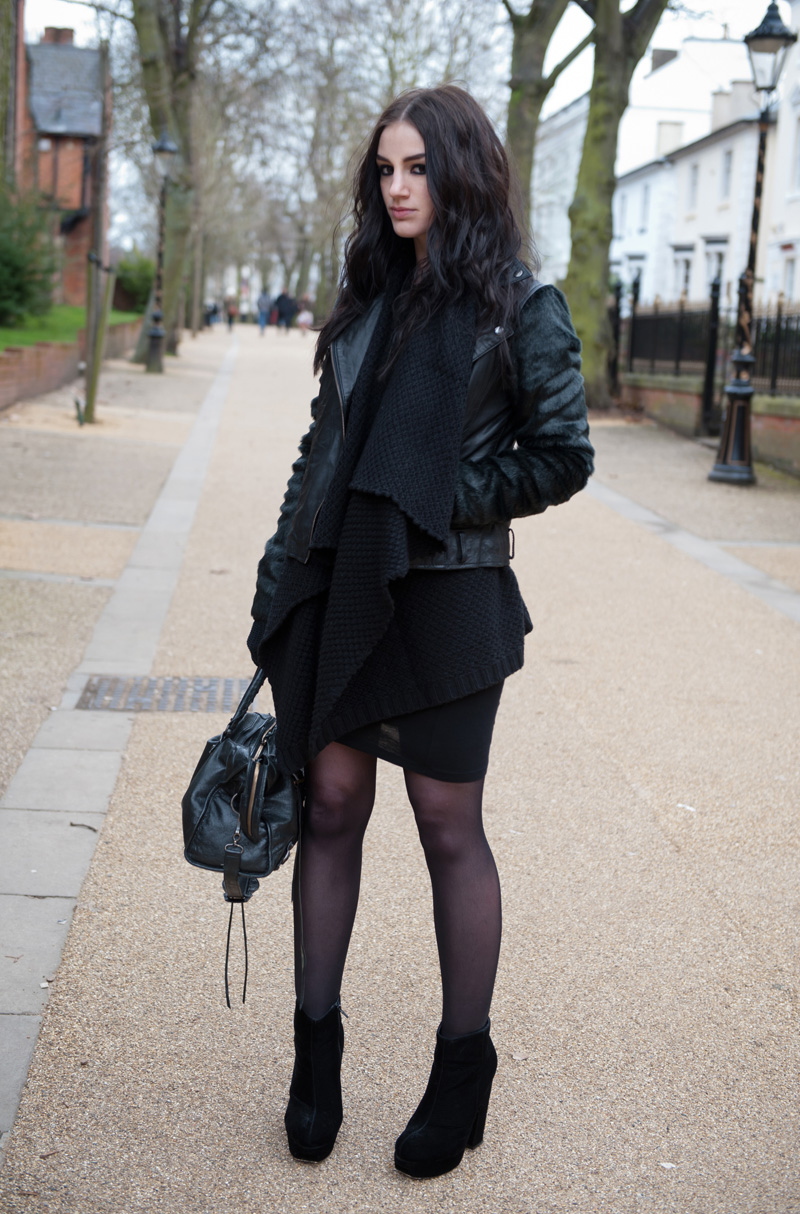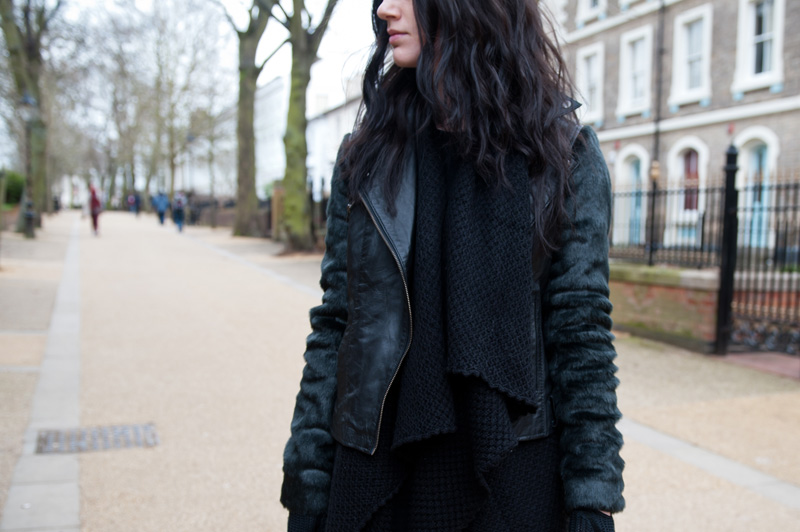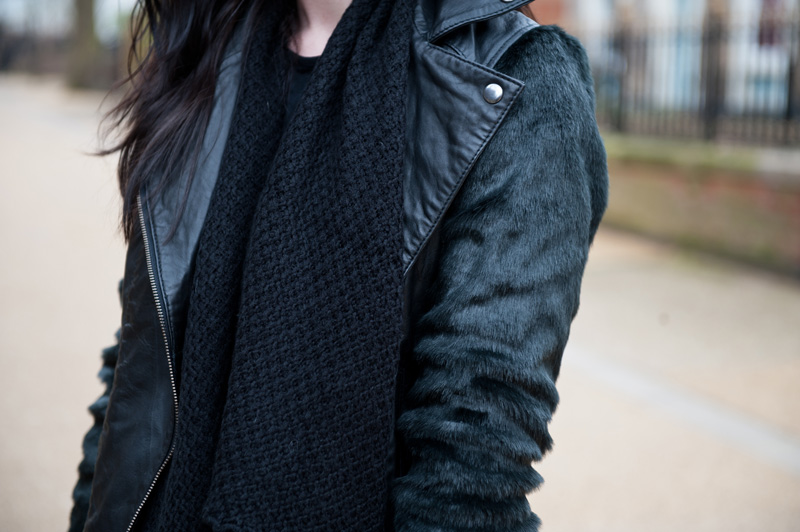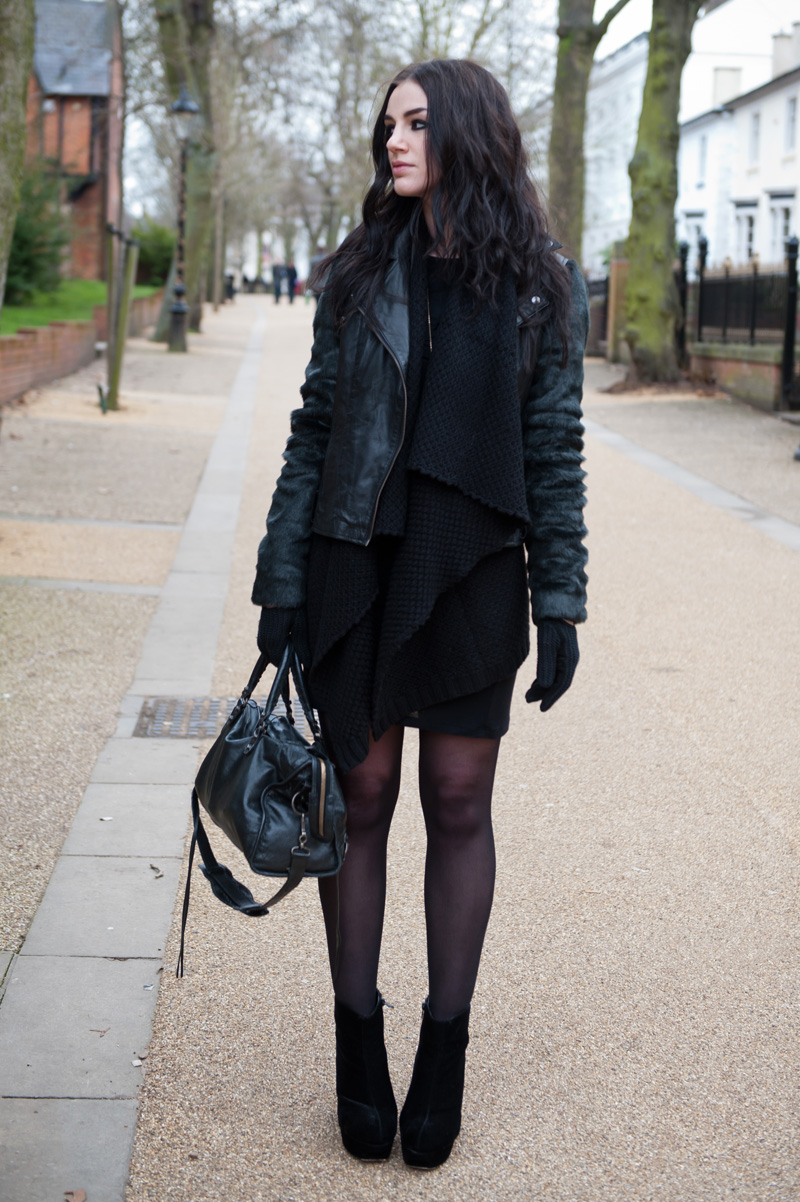 ASOS Leather & Faux Fur Jacket / ASOS Chunky Cardigan / Full Circle Dress / StylistPick Velvet Boots * / Balenciaga City
The leather jacket & cardigan were both picked up in my huge ASOS sale haul I mentioned in the previous outfit post, have I ever mentioned how much I love ASOS? Because I do, and their sales make me go a little crazy, buying up pretty much anything black.
This jacket has got to be one of my favourite things I've brought so far this year, and the fact it was super cheap in the sale (£42!) makes it even better. The leather is so buttery soft, with that perfect slightly loveworn look to it, but the faux ponyhair sleeves are what drew me to it & made me have to have it. They've also caused numerous strangers to come up & stroke me, not that I blame them, I seem to have a thing for strokeable clothing recently!
The cardigan was another of those things, like the maxi dress, that was so me I couldn't pass it up. It's thick, draped & with that lovely waffle texture that makes it so snuggly. It also has amazing white geometric patterned sleeves, which I'll show you soon, once it warms up again. Speaking of warm, can we please have Spring now already? It's almost April & it has just started snowing again as I'm typing this… Sigh…