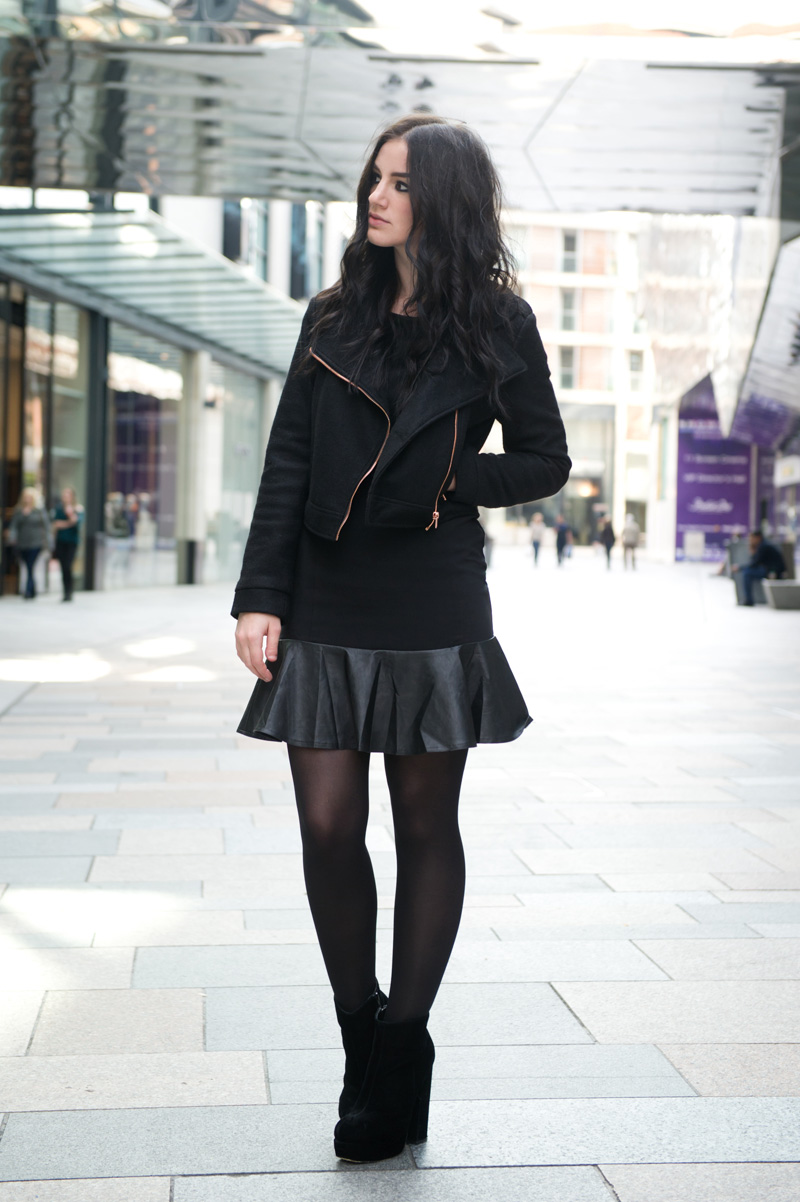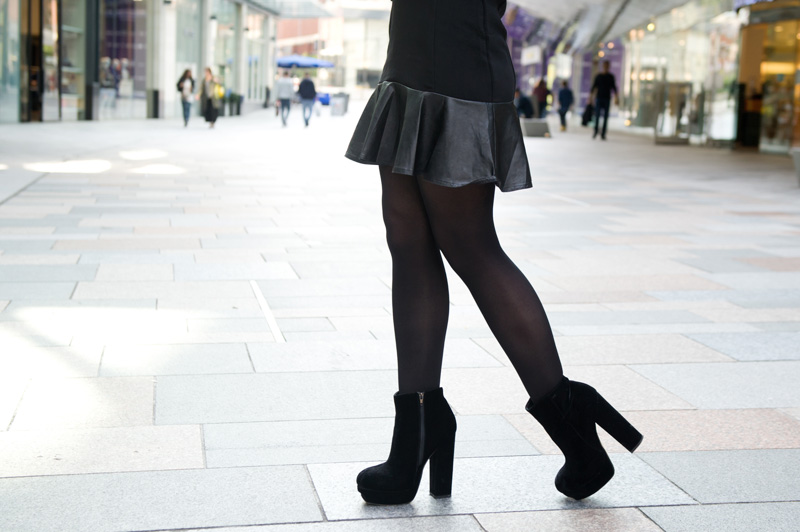 MinkPink Wool Biker Jacket * / Little Mistress Dress * / Stylistpick Velvet Boots *
I've been dying for the temperature to drop enough to dig this MinkPink biker out again, I wore it to death last winter & I'm sure it'll be getting a lot of wear this year too. The wool is so thick & cosy, and the chunky rose gold zip means I never feel like I need to bother with jewellery when wearing this, it's such a simple but standout detail.
I think this Little Mistress dress is about the girliest thing I own, and I say girly because of the frill. I know it's a black faux-leather frill, but still, that automatically makes it seem girly to me. I originally got it with the intention of wearing it to a posh meal, and I felt I needed something a bit more corporate & 'proper' compared to my usual draped pieces & generally quite relaxed wardrobe, one of those things I thought I needed to scrub up for. I didn't end up going though, and it's been sat in my wardrobe since. I felt it was about time it got some wear, so sticking to my always foolproof rule of 'chuck a biker over it' for anything I feel too dressed up in for daytime, that's exactly what I did.