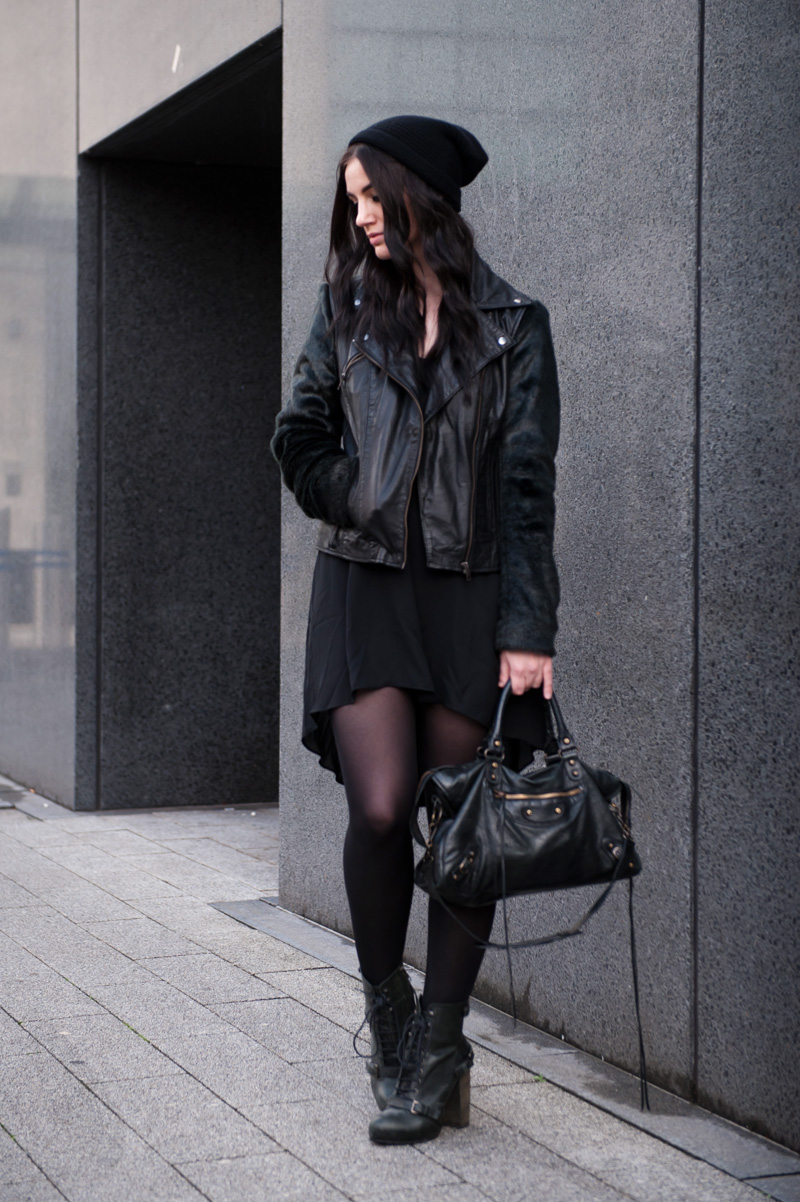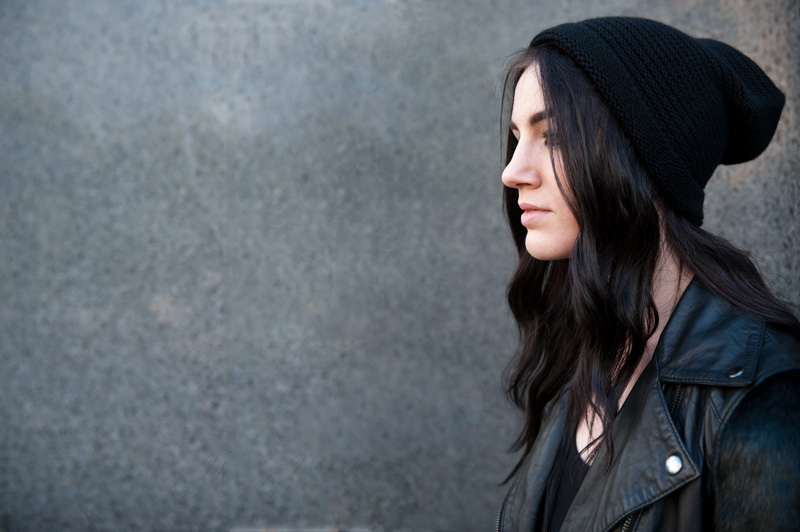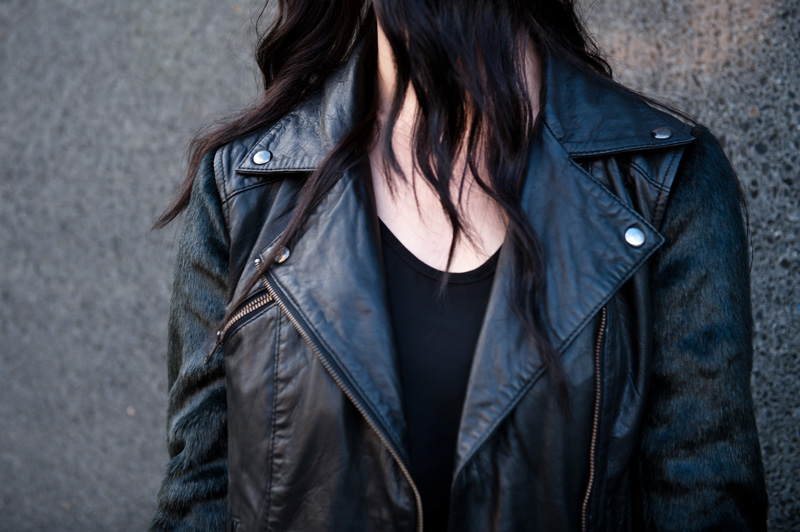 Black.co.uk Cashmere Beanie * / ASOS Leather & Faux Fur Biker Jacket / MeeMee Dip Hem Dress * / Topshop Boots / Balenciaga City
Please excuse my puffy face here, I feel like I'm dying of a cold & my sinuses are so swollen that my eyes have been constantly watering from the pressure – hello red, puffy eyes! I knew it wouldn't be long before I got a cold now the temperature has dropped & it's the only thing I really wasn't looking forward to with the arrival of Autumn.
One of the best things though, is getting to dig out my favourite Autumn clothes, this ASOS biker being top of the list. You will probably be sick of seeing it after how much I wore it last year, but I still can't get enough of it's furry sleeves & the fact I got it for such a steal just makes me love it even more, it was easily one of my favourite buys of last year. I've yet to be approached by any strangers for a sneaky stroke of the (faux) fur though, so lets hope that doesn't happen again!
This outfit is pretty much my 'I'm feeling sorry for myself' uniform – loose comfortable dress, big snuggly jacket, and a cosy beanie. It's easy, comfortable & you can throw it on in 2 minutes, exactly what I need when I'm feeling so delicate. The cashmere beanie has become one of my favourite things recently, it's so incredibly soft & the circular rib gives it a really nice snug fit, it feels like a huge fluffy hug for my poor throbbing head & is yet another hat that's making me reconsider my usual thoughts of 'not being a hat person'.