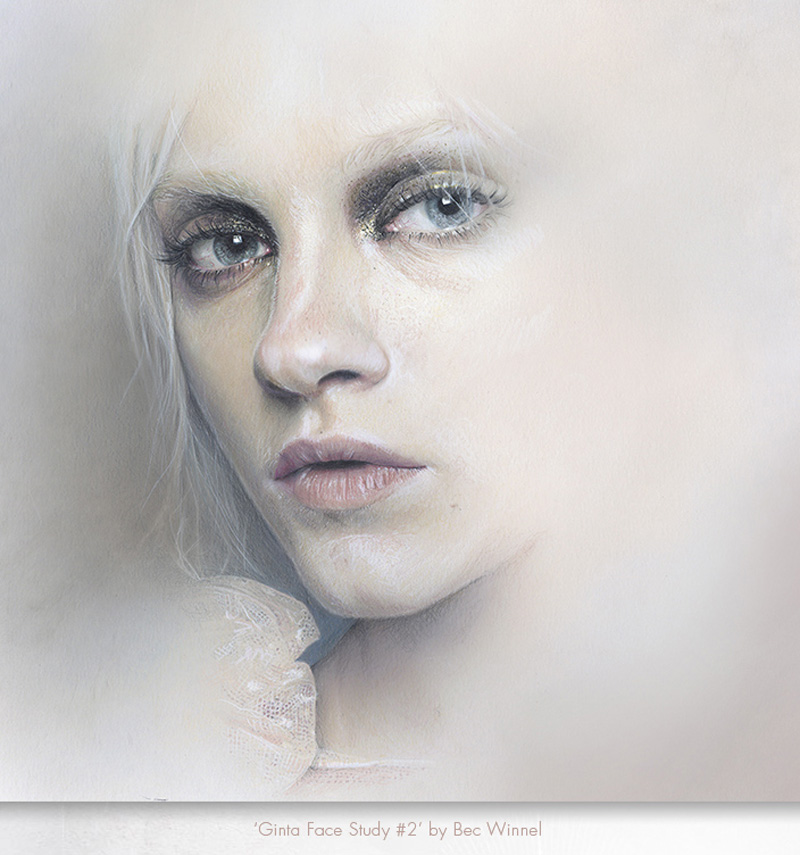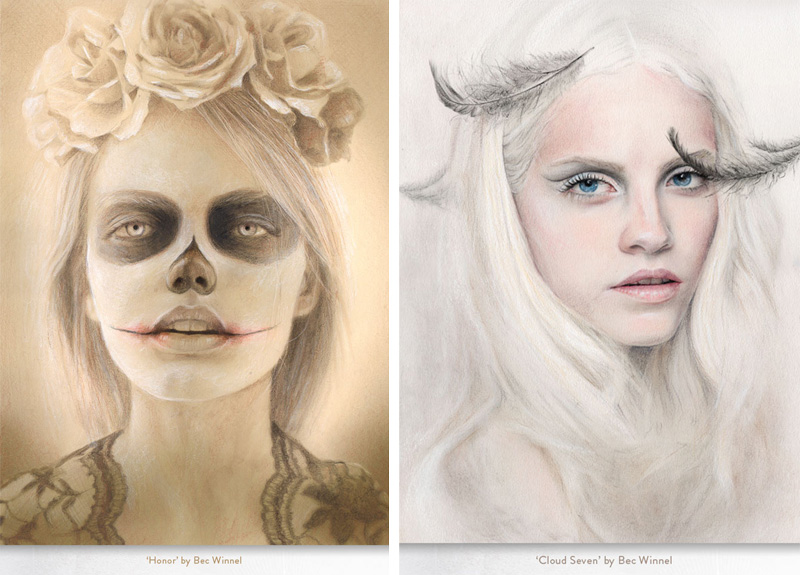 Illustrations by Bec Winnel
Bec Winnel is an Australia based illustrator known for her soft, feminine portraits of supermodels & beautiful young women. Using a mixture of coloured pencils, pastels & watercolours she creates highly realistic, detailed work with a hazy, dream-like quality.
The painstaking level of detail in her pieces is breathtaking & they really have to be viewed at a large scale to be fully appreciated. Take the first image of Ginta – The tiny fluffy hairs on the bridge of her nose, the delicate freckles, the texture of the skin & flecks of glitter in the eyeshadow. These are all tiny, almost insignificant details but they are rendered so precisely, so beautifully & they take these pieces to a whole new level.
Her website is worth checking out just for the beautiful & unique design of it alone (it's making me want to revamp!), but of course there are lots more of her lovely illustrations there to swoon over too, I would definitely recommend it.