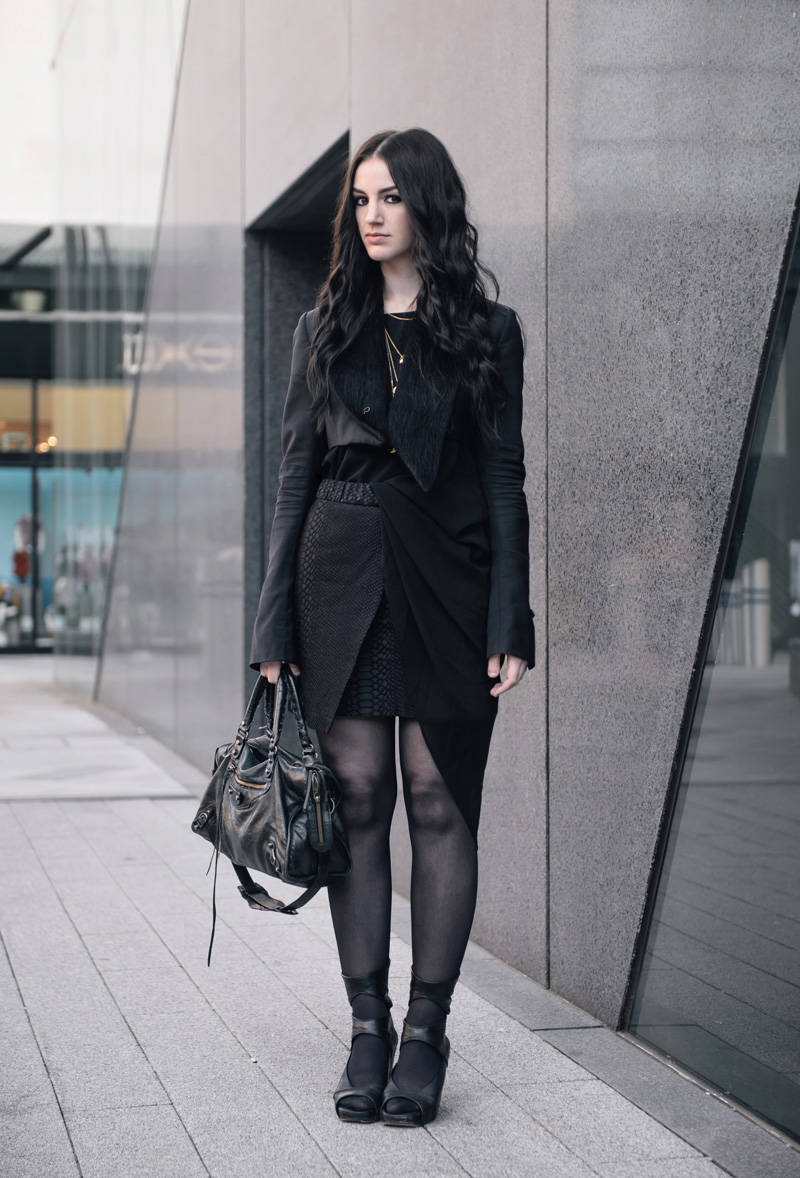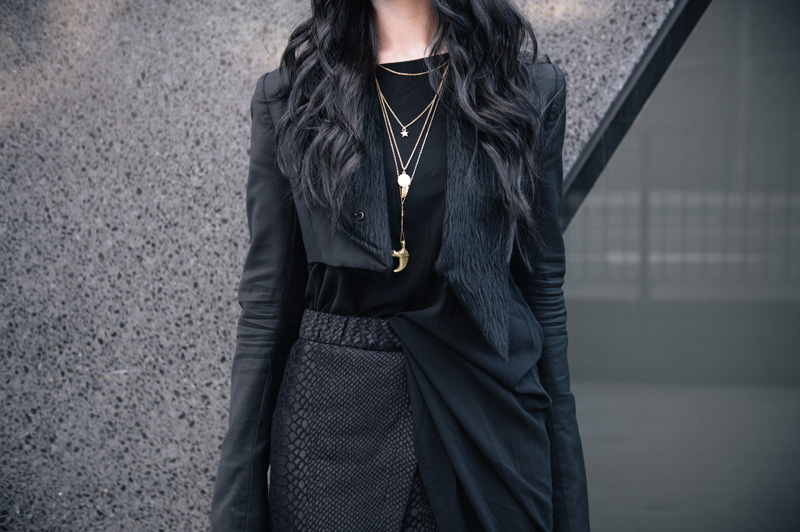 Todd Lynn x Topshop Cropped Jacket / OASAP Asymmetric Dress (half tucked in) * / Topshop Snake Textured Skirt /
Cinderela B Layered Necklace * / Lux & Lou Lion Claw Necklace / Rick Owens Wedges / Balenciaga City
One downfall of having a wardrobe crammed with only black is that often pieces get kind of lost in there, all merging into one mass of black fabric. This Topshop skirt is a prime example, I brought it months ago & it's only just seeing the light of day again now. It had been hiding, tags still attached until I went to get another skirt & it fell out of my wardrobe, leaving me perplexed as to how I'd forgotten about such a great piece. Texture is my go-to for keeping all black looks interesting & I also have a bit of a soft spot for scales, I couldn't get this to the checkout fast enough with this, so I feel extra guilty for forgetting about it!
It's been a while since I've worn so much jewellery in one go, but I've really been enjoying layering up necklaces recently, and this Cinderela B one I made myself at their workshop just before Christmas last year makes it super easy. I tend to go through phases with jewellery, not wanting to wear a single piece, to wearing sole delicate pieces & then buying lots and wanting to pile it all on at once. I feel like I'm getting to that point where you'll see lots of new pieces popping up!