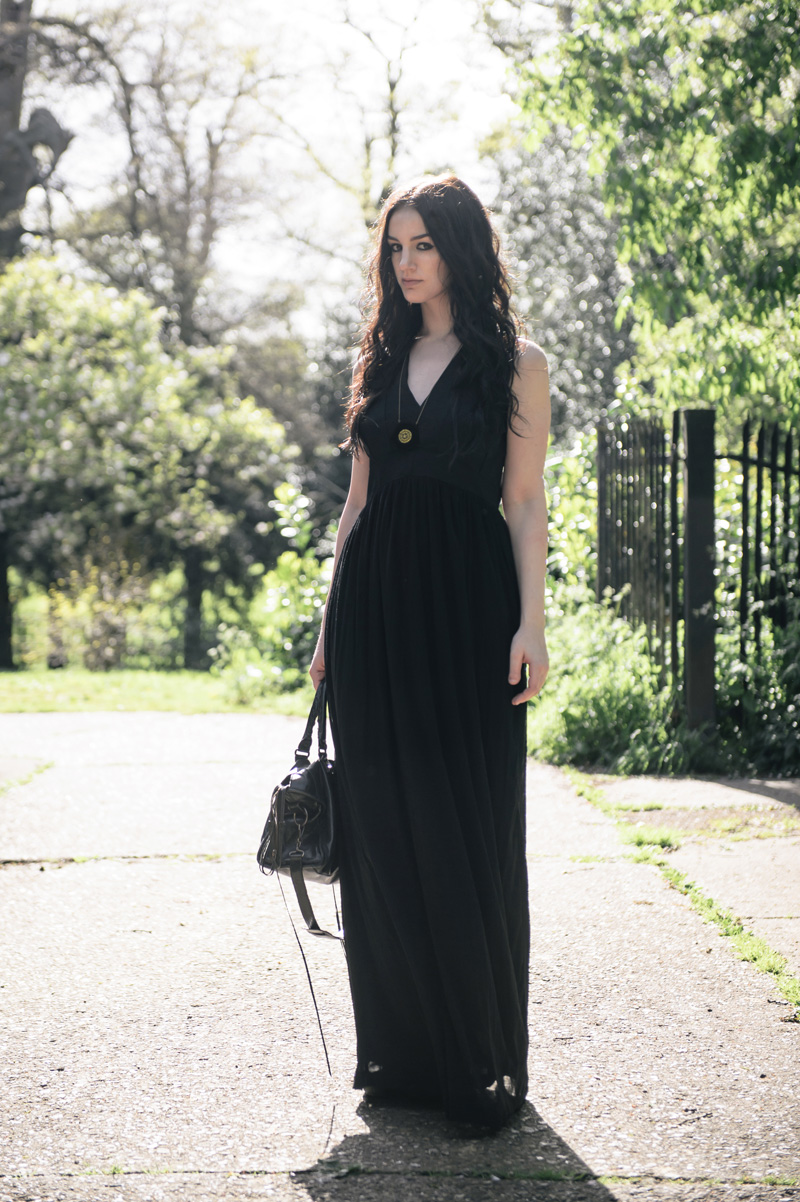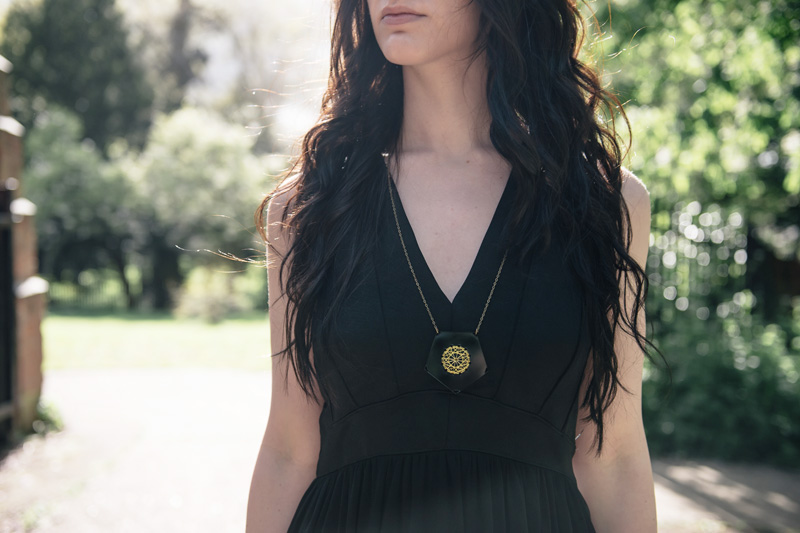 Topshop Maxi Dress / Belles Bejewelled Hexagon Stitch Necklace * / Balenciaga City
Remember a little while ago when I put this maxi dress on my wishlist, but was a bit worried about the fit as it was actually a maternity dress? Well, I did order it & finally, after months of languishing in my 'must fix' pile, I made the few alterations it needed & now I'm actually able to wear it. I just thought it was too nice of a dress to pass up, when all it needed was 5 minutes of adjustments & I'm so glad I did. You can never have enough maxis & this one has the perfect amount of detail for warm days like this too, it needs no fussy accessories to add interest, just throw it on & go.
I couldn't resist giving this necklace from Belles Bejewelled it's first outing as soon as it arrived though! The latest collection focuses on using gold thread to create intricate geometric patterns ontop of the signature perspex shapes & it adds a nice new dimension to the pieces.