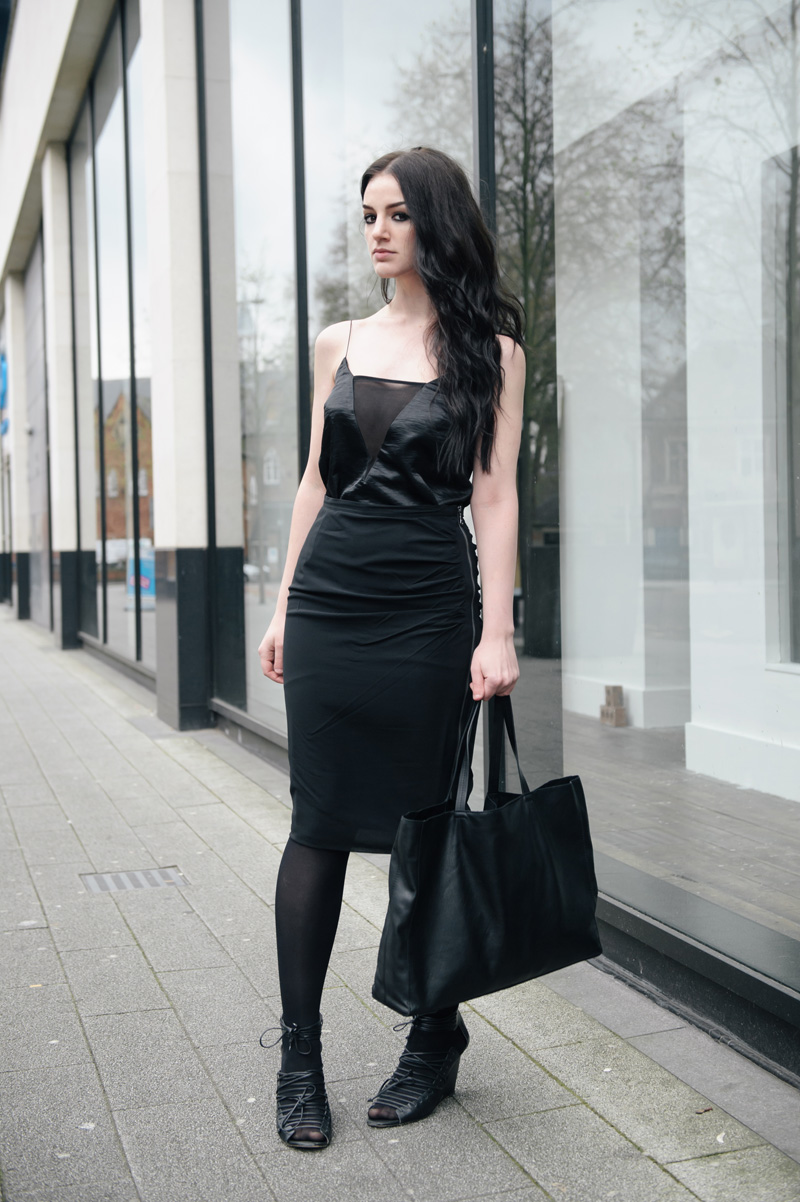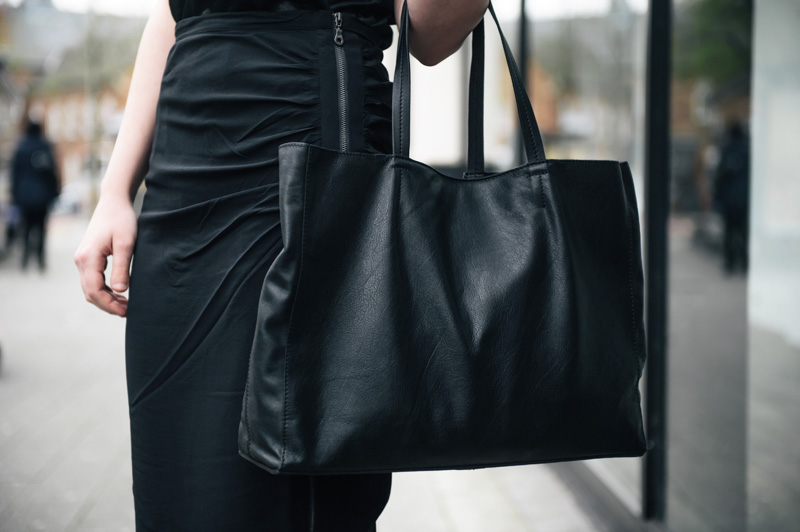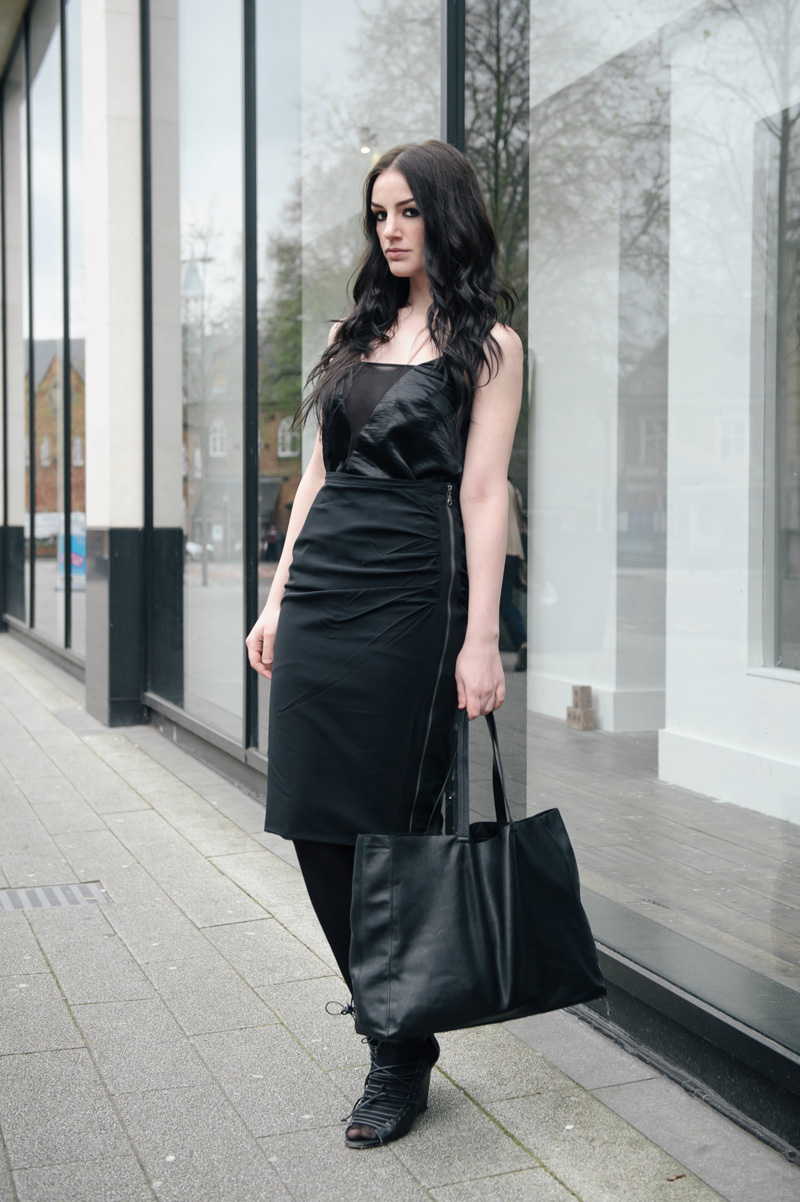 John Lewis Leather Classic Tote Bag * / Mint Velvet Silk Pencil Skirt * / ASOS Paneled Cami / Skin by Finsk Laced Wedges
Last week I was asked by John Lewis to style a few pieces from their Sports Luxe edit in my own way. I wouldn't usually say sporty looks are my thing, but I love the challenge of mixing things up a little whilst still staying true to my own style, often finding new styles, shapes & pieces to love in the process. Besides, the edit is much more focused on the luxe side of things mixing relaxed, sports inspired silhouettes and details with beautiful fabrics & geometric paneling, and that is definitely my kinda thing!
I was immediately drawn to this gorgeous silk crepe skirt, the fitted shape & the stripe of a zip running all the way down give the slightest hint at the trend, without being too obvious and I knew it would work perfectly with this paneled cami that's been sitting unworn in my wardrobe for weeks now.
I did consider a backpack or trainers to go with this, to make it a little more sporty, but decided that for me it would have been overkill & went with a more subtle take on it. I chose this buttery leather tote instead, a luxe take on a super practical item, it's been getting a lot of use recently & to be honest, I'm not quite sure how I lived without it!