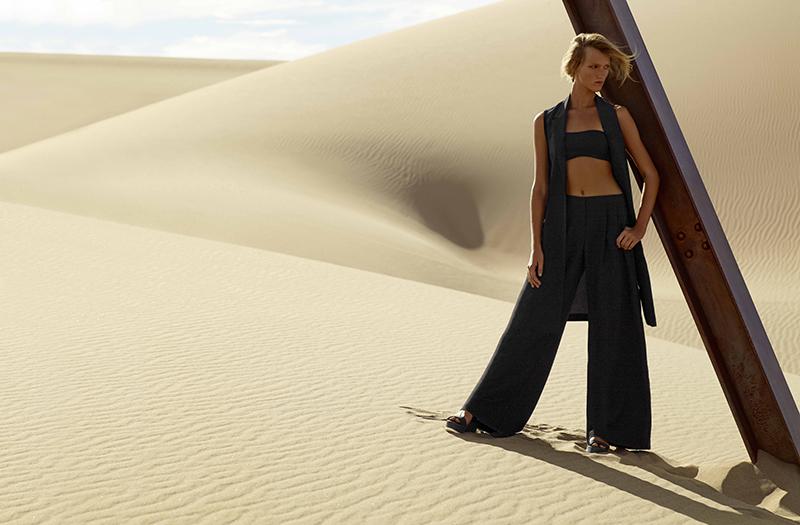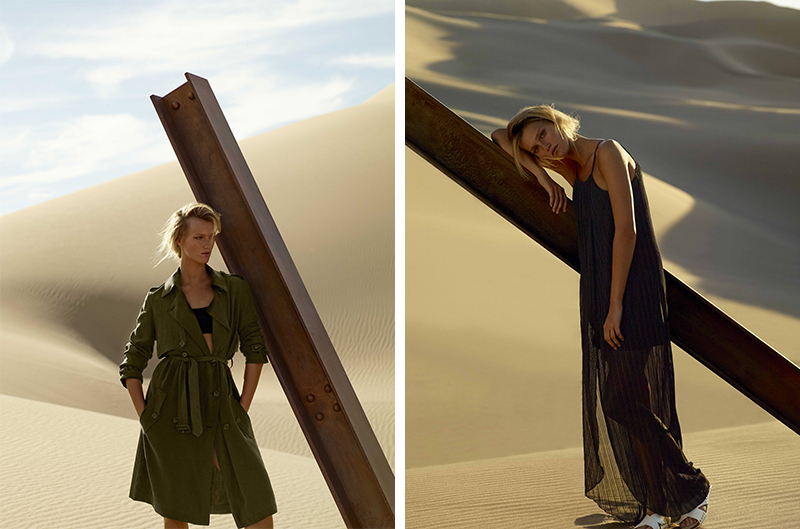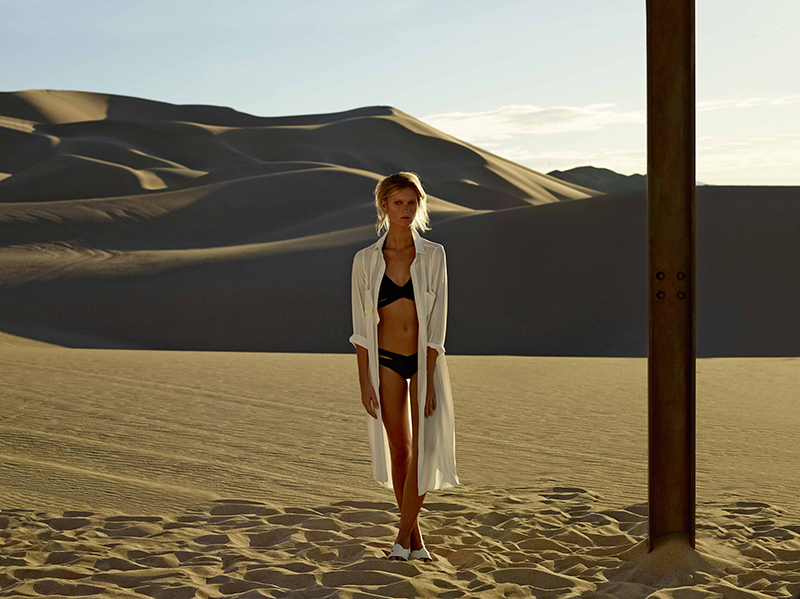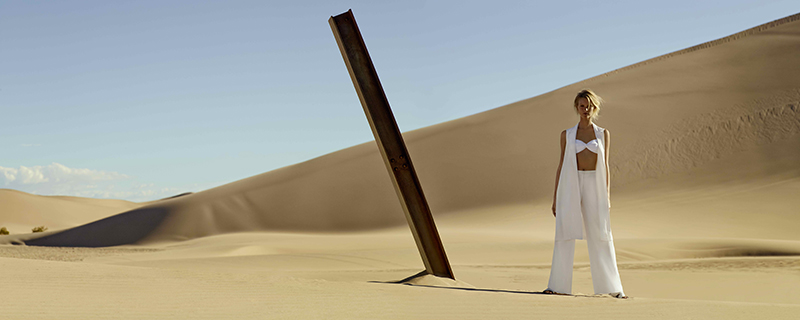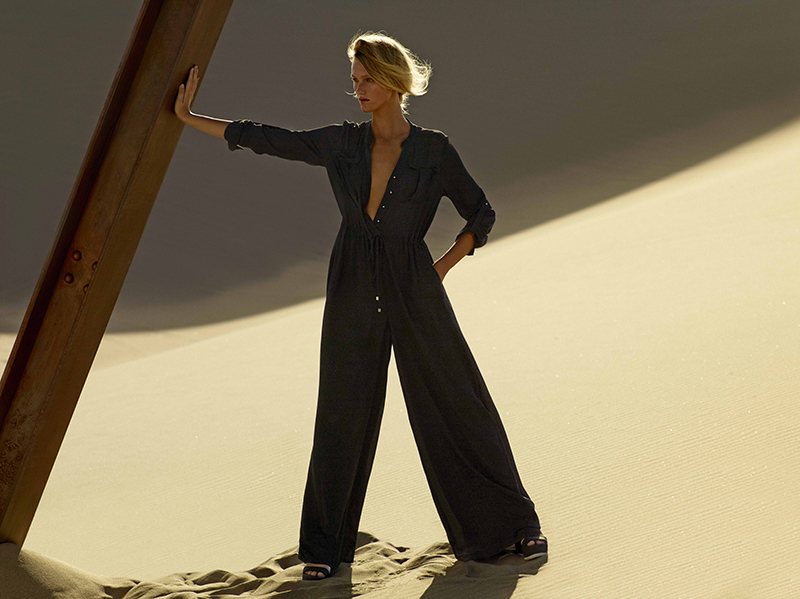 F&F Spring Summer 2015 campaign shot by Frederic Pinet
F&F's latest campaign for their Spring Summer collection is giving me serious wanderlust. Shot on location in the Nevada desert by the incredible Frederic Pinet, and featuring the beautifully bronzed Maja Mayskar, it perfectly captures the relaxed look of the collection & is leaving me dreaming of sandy beaches & gauzy black clothing.
With it's subtle 70s inspiration, mixing slick, utilitarian pieces & relaxed tailoring with soft, airy fabrics these are easy to wear investment pieces that are surprisingly affordable. Their design team have really taken this collection in a whole new direction to what came before it – Instead of the usual cheap basics you'd expect from a supermarket brand, they're aiming to add a little luxury & a super contemporary edge, but still keeping it highly affordable. They've taken care to choose beautiful fabrics, paid close attention to fit & silhouettes, and everything is finished off to a high standard.
The jumpsuit is my favourite piece, managing to be casual, relaxed, elegant & dramatic all at once. It's something I could see being a good year round piece, worn super simply as it is for summer, or buttoned up with a sharp jacket over the top for the colder months. I also have my eye on the pleated chiffon dress, and oh how I wish that khaki trench coat came in black too!