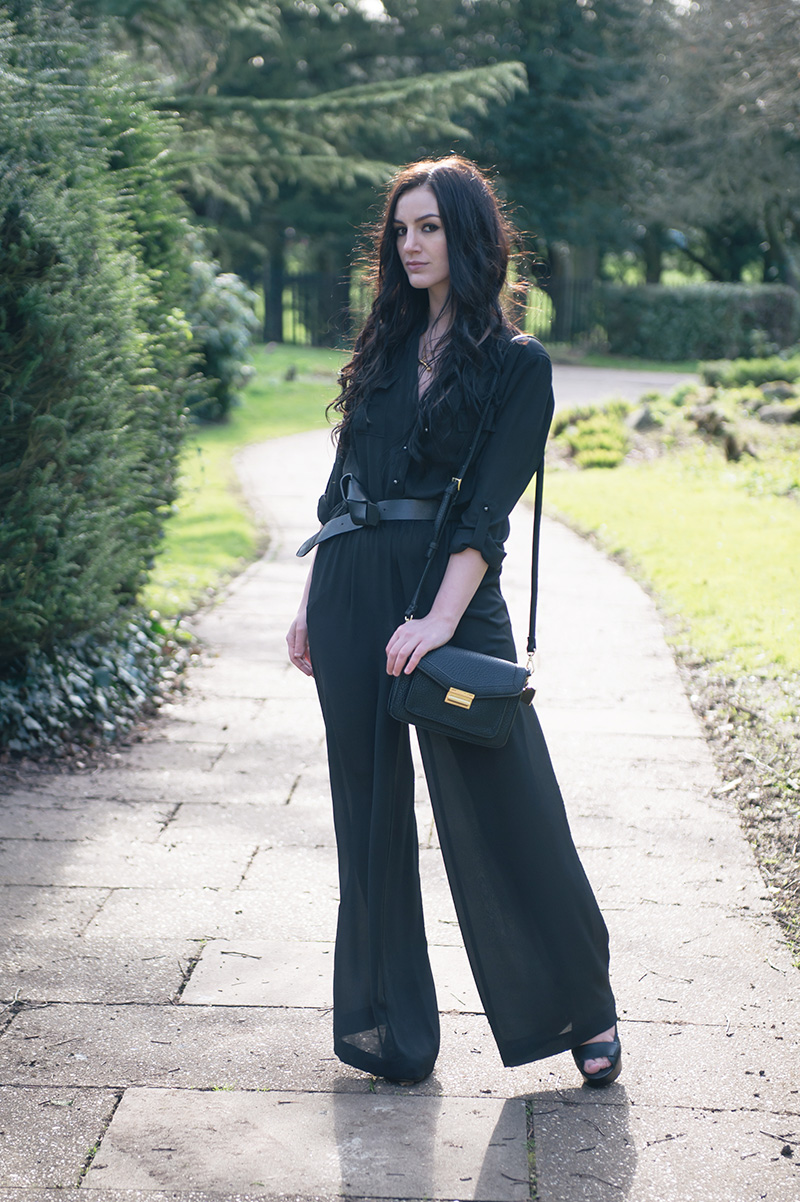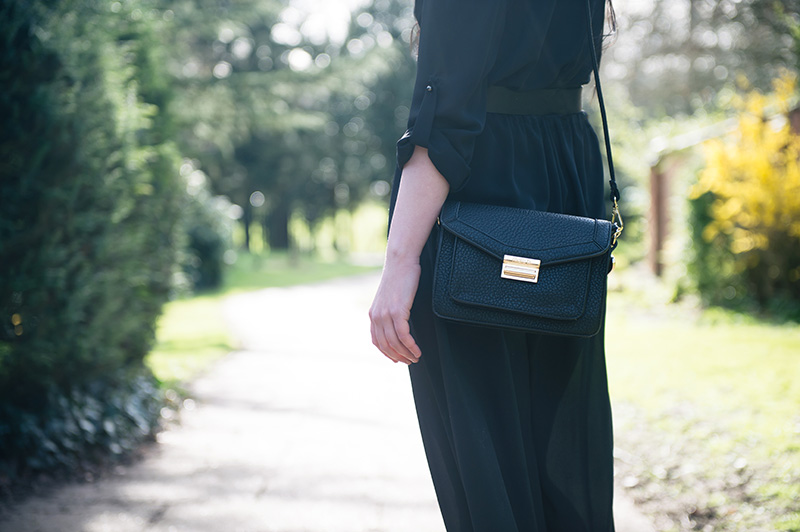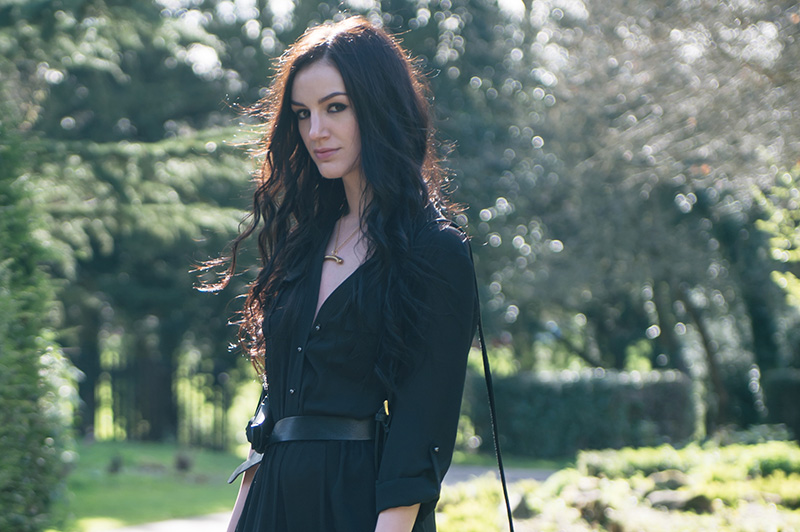 F&F Utility Jumpsuit * / H&M knot belt / Sara Gunn Gold Bone Necklace * / Bluebella Triangle Bra / Marc B 'Jude' Satchel * / Skin by Finsk Wedges
Jumpsuits are something I usually shy away from, mainly because I have a long torso in relation to the rest of my body & they just don't seem to do anything for my proportions or they quite literally are not long enough in the body to fit comfortably! Either way I end up disappointed, so I just kind of ignore them to avoid this. When I saw this one way back at the F&F press day though, and in their gorgeous lookbook images I knew I needed to at least give it a try, it just looked so cool & effortless, like the perfect throw on, instant casual outfit.
I never really like to reference trends too much when I'm putting outfits together, but as soon as I put this jumpsuit on I felt like I needed to keep with it's wonderful subtle 70s vibe – on went the thick leather belt, wooden platform wedges & little satchel. I resisted going the whole way with the oversized floppy hat though, too much! I think F&F have done such a great job with this, and the whole of their Modern Traveller & New Utility collections in perfectly hitting that line between being on trend & yet still totally classic.
The little satchel is from Marc B, I've been trying to carry less stuff around with me lately & so I've been really getting into smaller bags, this one is the perfect size for everyday use, it's classic, fuss free & goes with everything. I love that it has a zipped main compartment too, unlike a lot of satchels, which is a must for clumsy girls like me! I'm also still completely obsessed with Sara Gunn's bone necklace, I've been wearing it so much lately, both alone & layered with other necklaces, so expect to see it around here a lot!