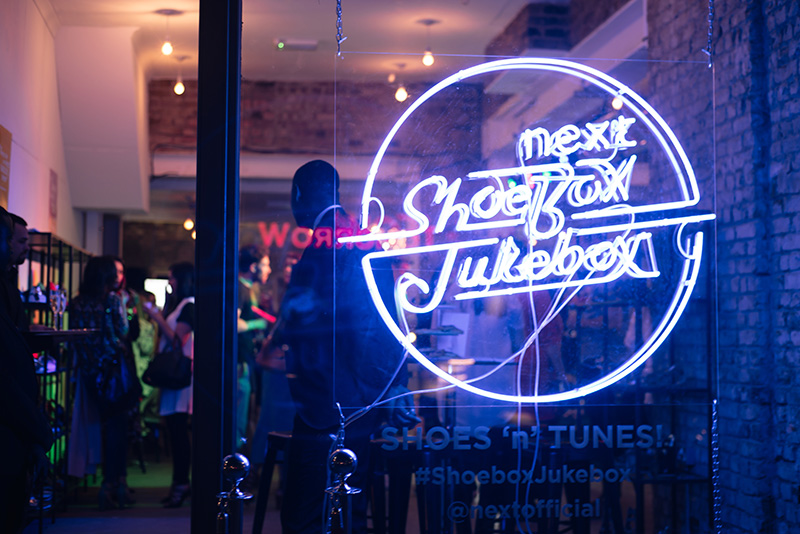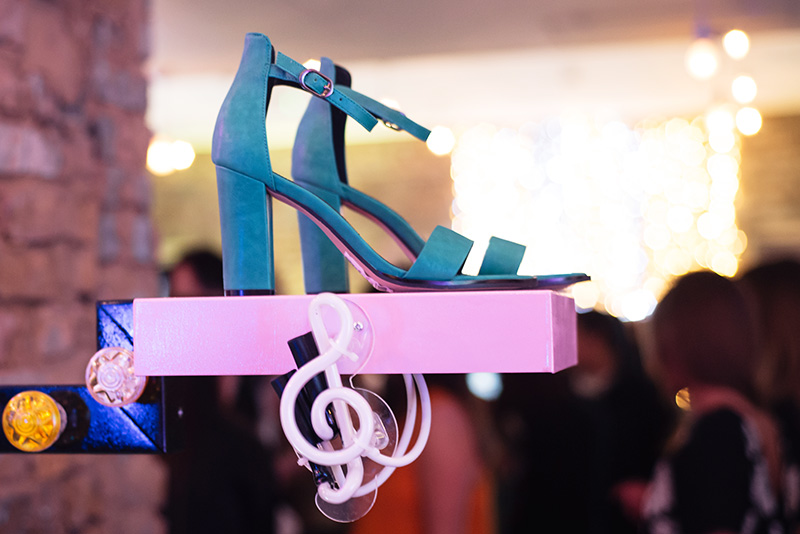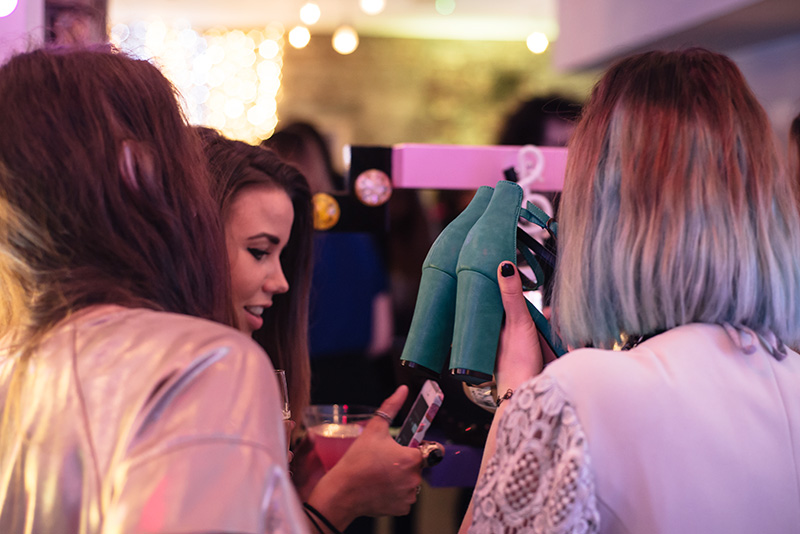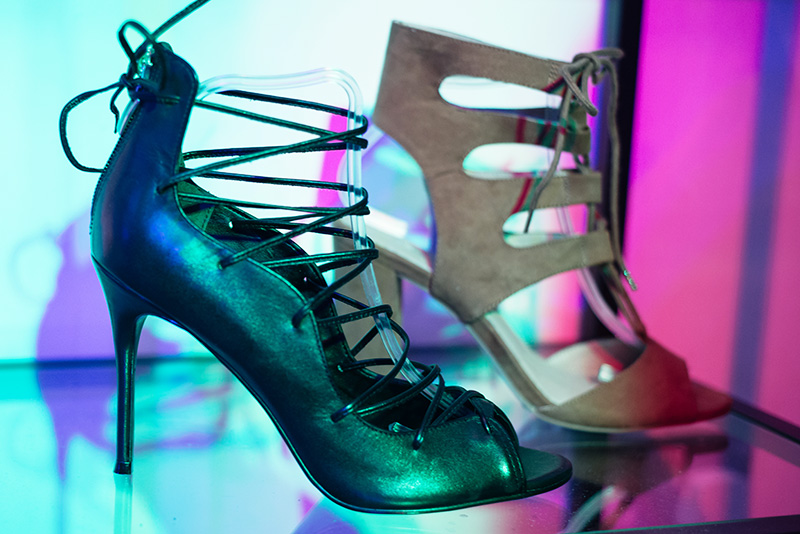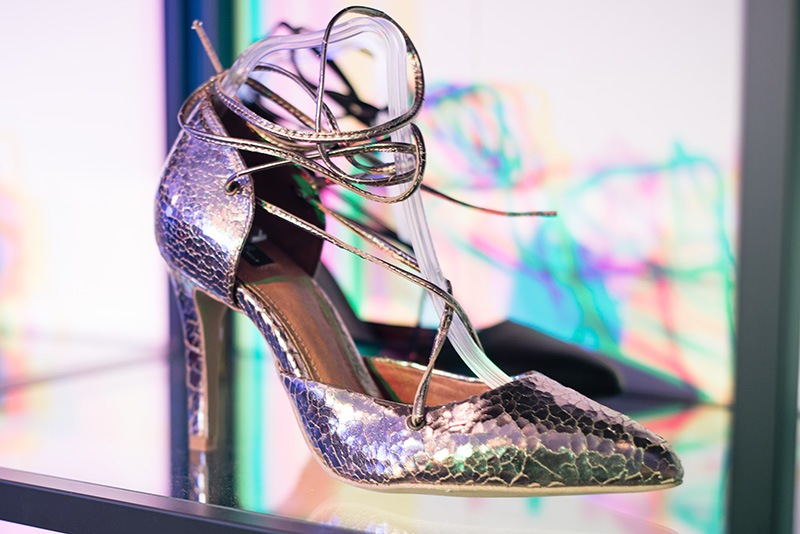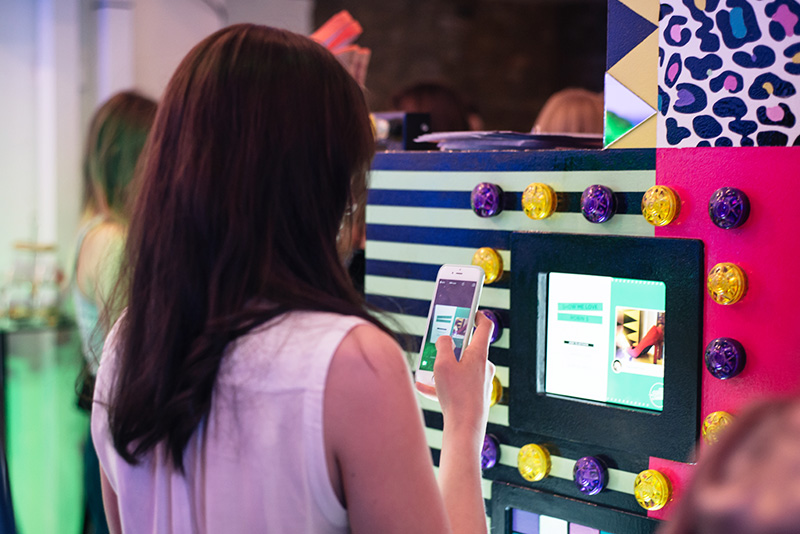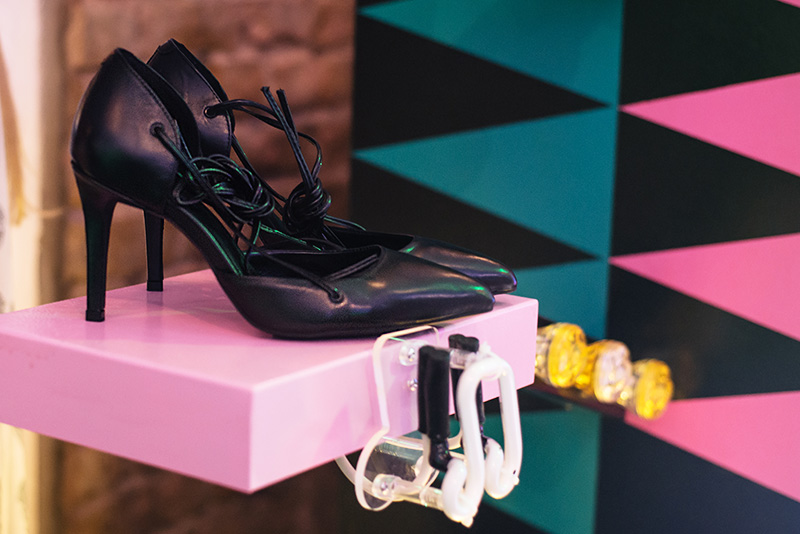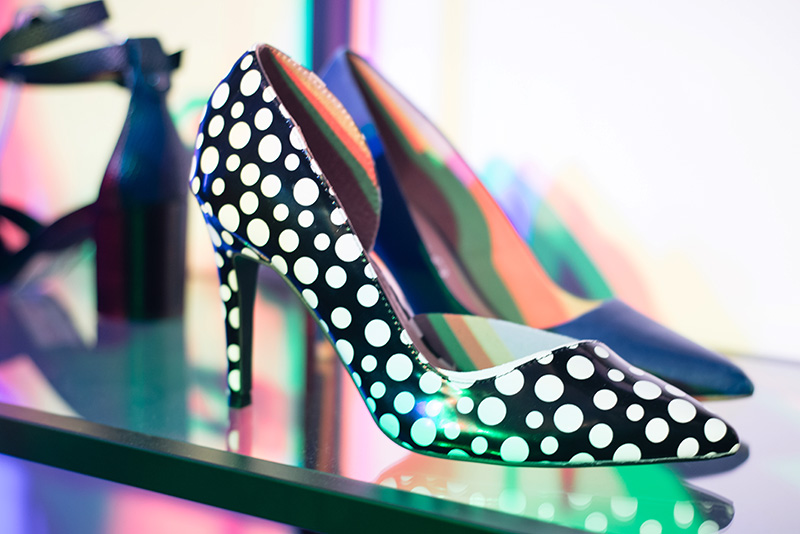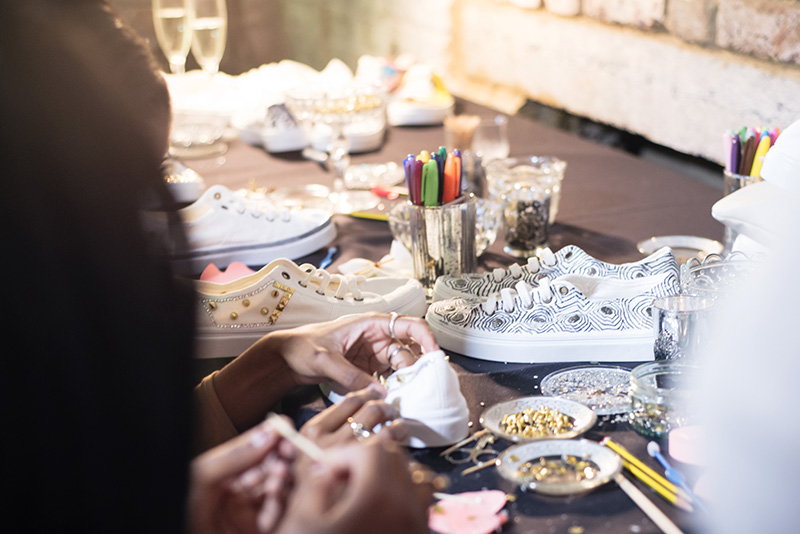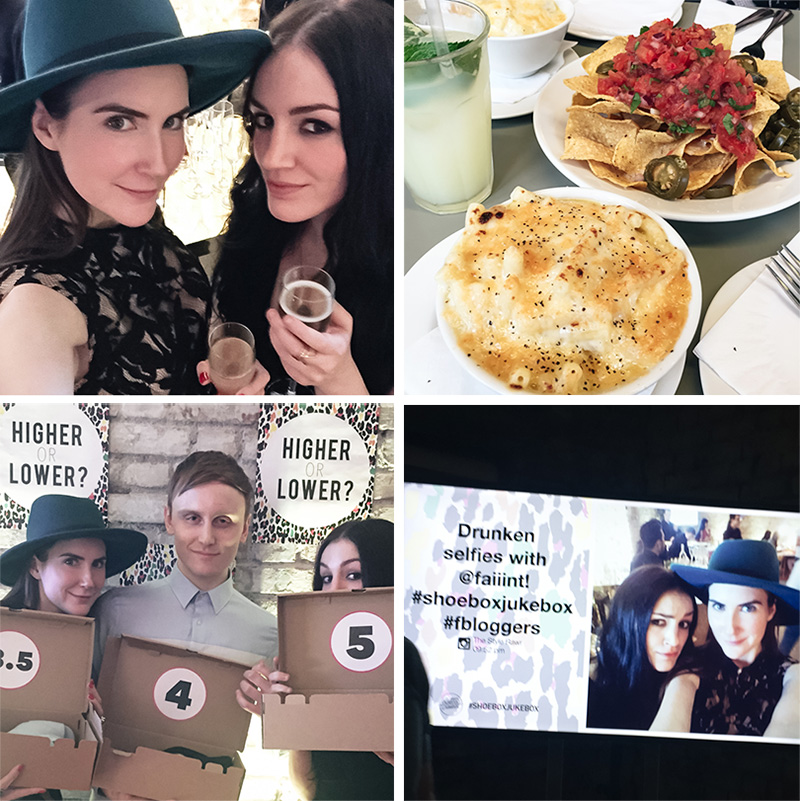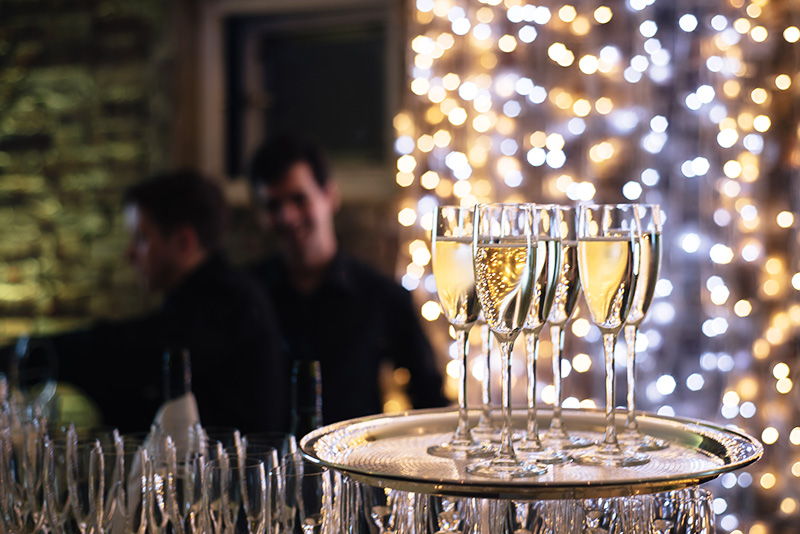 Next #ShoeboxJukebox Party / Shoreditch, London
Last Friday was Next's #ShoeboxJukebox party, I'd been excited about this since the first mention of it last month – I mean shoes & party, what's not to love? It's become a little bit of a tradition for me & Tara to arrange to meet earlier in the day when we have events, so we can have a bit of a girls day & a catch up, and make the most of both of us travelling down. We had an afternoon of sample sales, shopping & a far too brief coffee with the lovely Katy before heading down to the party. On the way we were both so hungry that we had to stop to get something warm & filling for dinner, so we popped into Byron Burger & had a quick mac'n'cheese & nachos to share before rushing over. Always late & usually the last to leave!
I say this every time, but Next really do the best events & this one was one of their best yet, though the Press Office Takeover is still up there as one of my favourites too! As soon as we walked in we immediately started cooing over all the pretty shoes, the pointed laced up pair were my favourites & we were also greeted with the main attraction, the Shoebox Jukebox! The idea was to Instagram your favourite pairs of shoes, which were switched up all throughout the night & the jukebox would play a song inspired by them, plus every 30 minutes a person at random would win the pair they Instagramed! The music was a perfect mix of new pop & 90s, which everyone seemed to enjoy & we all had a good dance whilst munching biscuits, mini burgers & cake pops and drinking a few too many cocktails.
There were so many things to get involved with other than the jukebox too, I love that they always have lots of fun things going on at their events. In one corner was a table packed with crafty bits to customise a pair of sneakers for yourself, there were dancers who put on a performance for us, the always popular manicure table, and there was also mine & Tara's favourite – Shoe box Higher or Lower, such a simple game but so much fun! Seven random shoe boxes were placed on the table & you had to guess if the next box was a higher or lower size than the last, if you got all 7 right you won a pair of shoes! You were only supposed to have one go, so we spent a good portion of our night watching & cheerleading everyone else playing!
The only downside to events like this is that they go by far too quickly. We saw so many friends that we haven't seen in ages, but there was just not enough time to have a good catch up with everyone. I always feel guilty & a bit rude about that, but time just flies & before you know it you're running for your train! Did you see my story on Twitter about my eventful journey home? I'd stayed too long at the party & as I got off the tube I realised I had minutes to spare before my train, so I crouched down & started unzipping my boots so I could make a run for it. As I was doing this, a random guy appeared asking if I'm late for my train, as I'm obviously looking pretty flustered, and tells me he'll give me a piggy back! To my drunk brain, this seemed like a great idea, so I jumped on his back & he ran with me all the way to my platform, whilst in the background a busker was playing Michael Jackson's 'Beat It' on an electric guitar! Luckily I got to the platform on time, only to find my train was delayed anyway, typical. Thanks mystery hero stranger! Big thanks to the awesome girls & guys at Next for having us & for putting on such a fun night too!