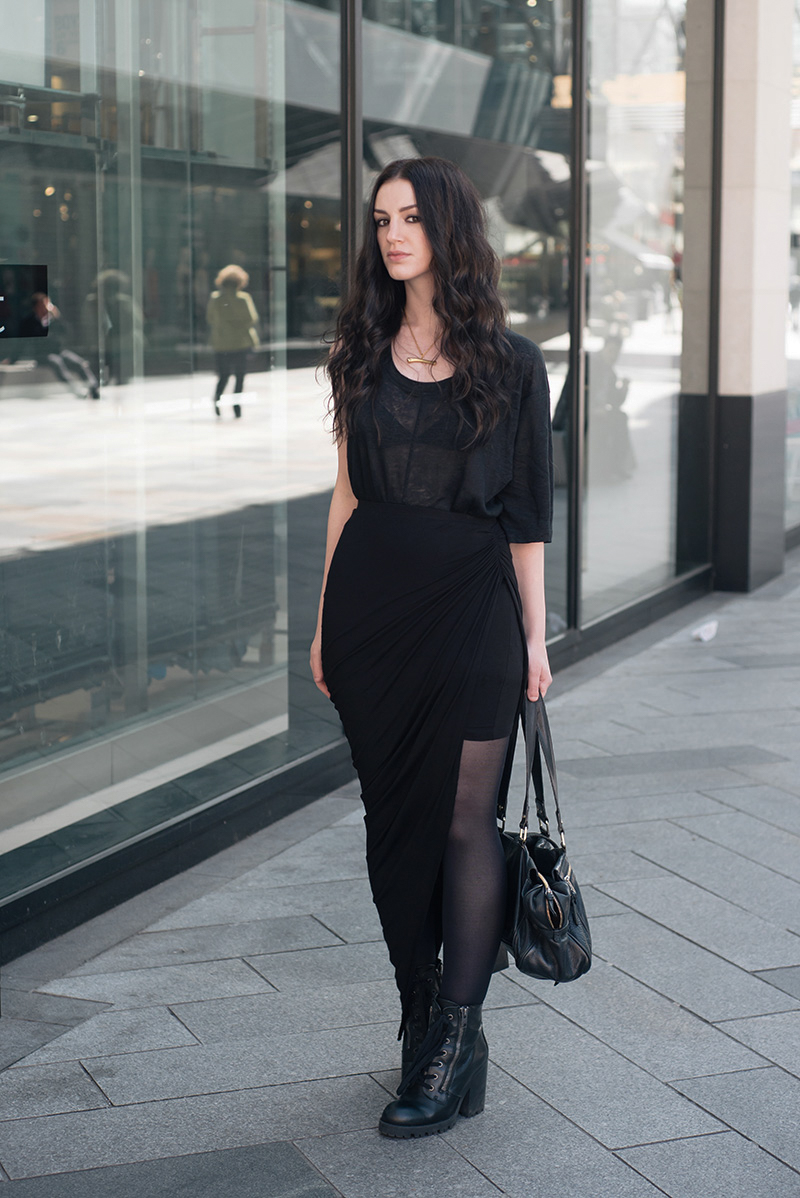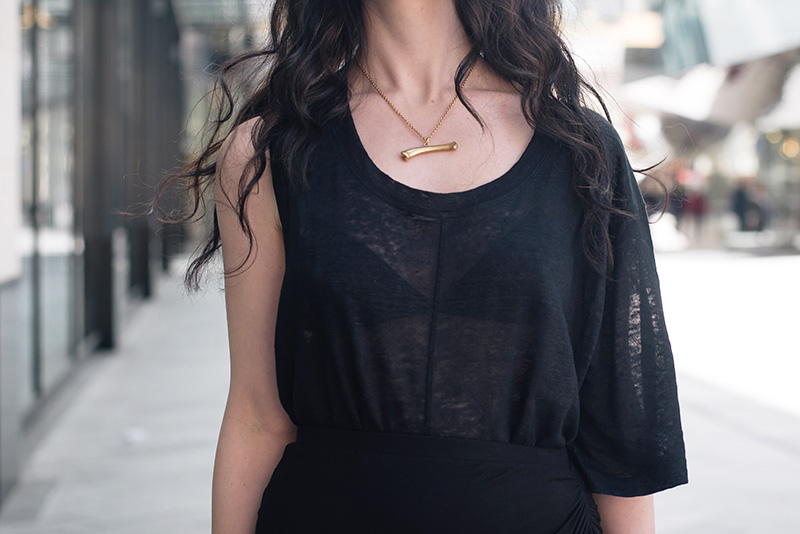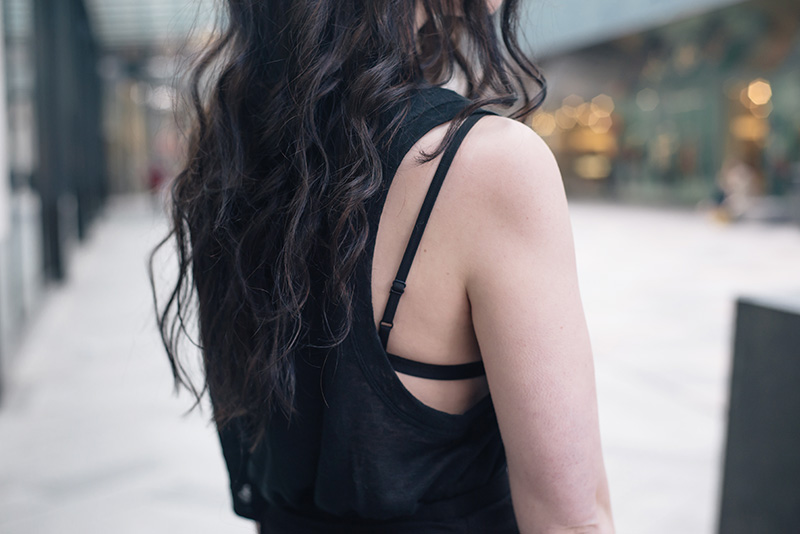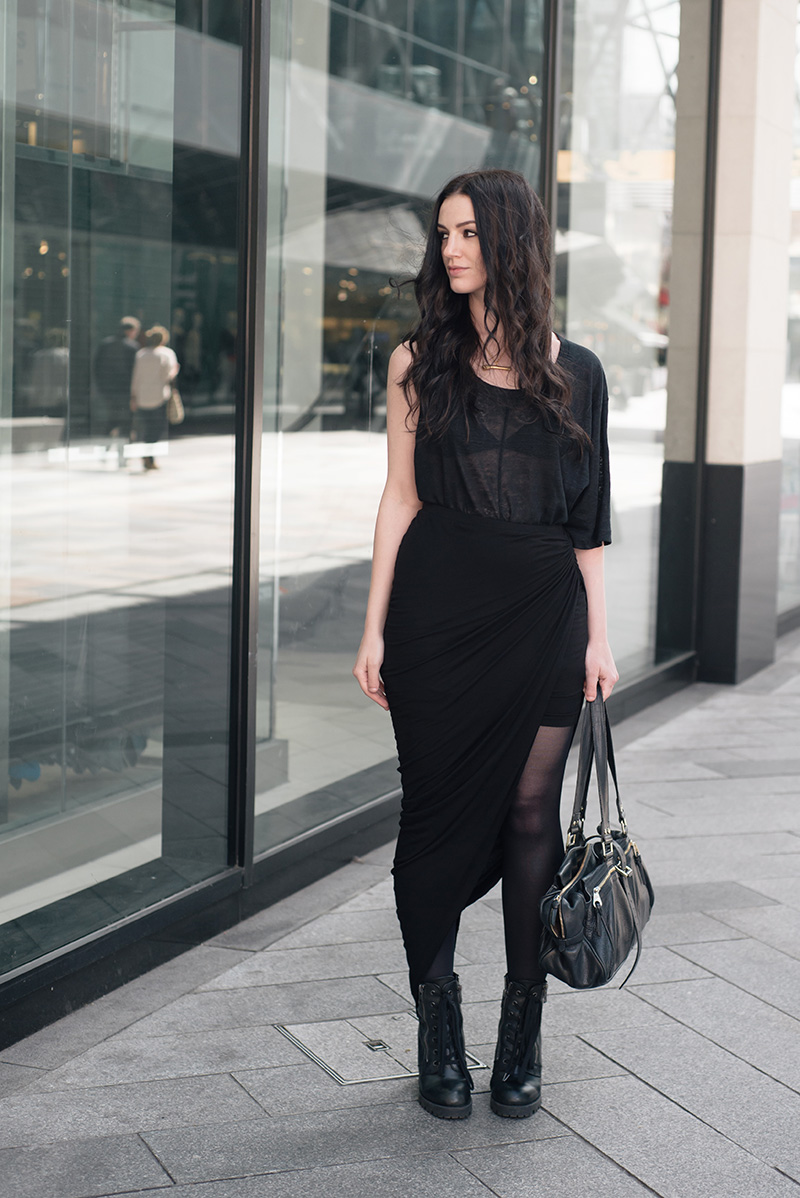 Cyeoms Virtual Tee / FAIIINT Swathe Skirt / H&M Triangle Bra / Sara Gunn Bone Necklace * / Ash 'Poker' Boots * / Mulberry Mabel Bag
I've been dying to wear this tee from the awesome Cyeoms since it arrived, but the weather had other ideas! I've worn it a lot layered under things whilst it's been cold, but I wanted it's first feature here to show it & it's lovely asymmetric cut off properly. It's made from the most beautiful lightweight linen jersey, slubby & slightly sheer with a great slouchiness, the ultimate causal summer tee with a little edge. I can't wait till it's properly warm & I can wear it super simply just over a plain mini skirt, taking advantage of the perfect long length. Expect to see this a lot, especially whilst it's warm! Go check out designer Crystal's blog too, I challenge you not to feel envious of her effortless style, all in whites, greys & black of course.
I think this is the palest I have ever been, and I'm actually considering getting a little bit of a tan because now it's that time of the year, when the sun comes out I am literally luminously white, like glow in the dark pale, not to mention my blue undereye circles are worse than ever. I am like a walking reflector in photos when the sun hits me & the camera hates it! There were a few from this set where I looked like a glowing white blob of light wearing black clothes! Thankfully a good edit & the shade is my friend.