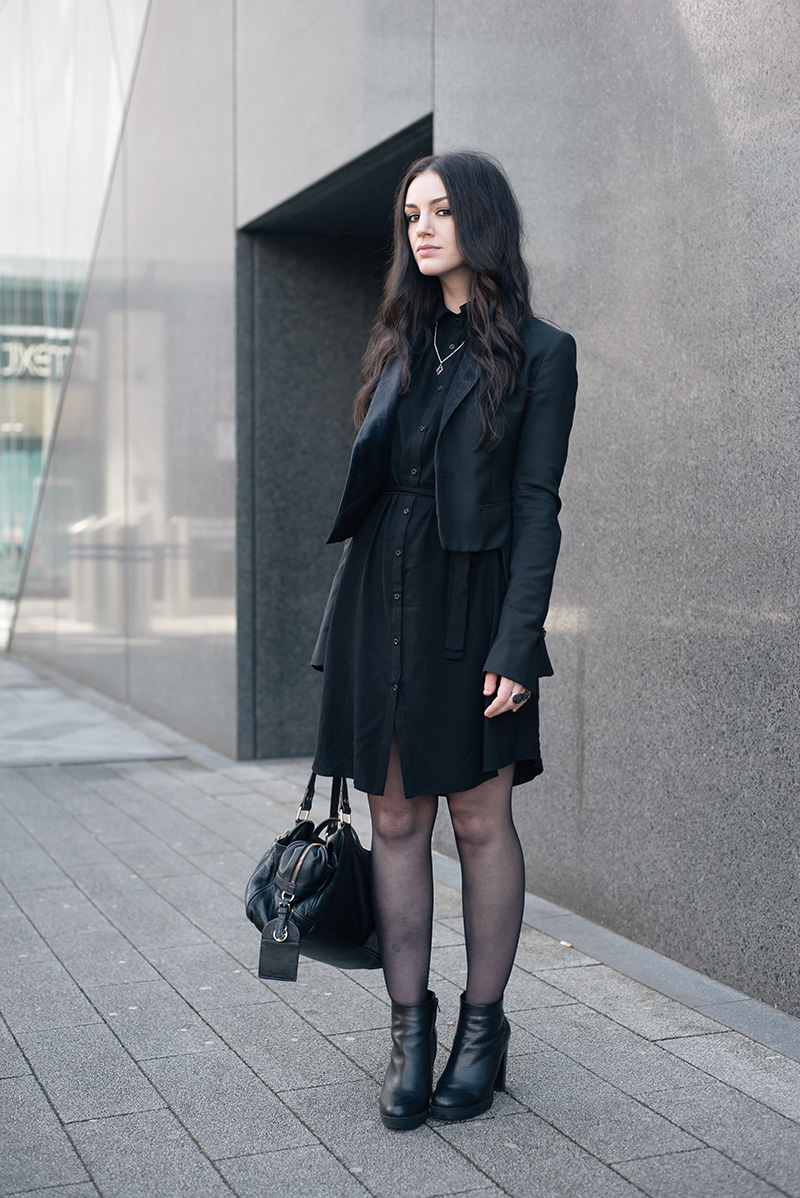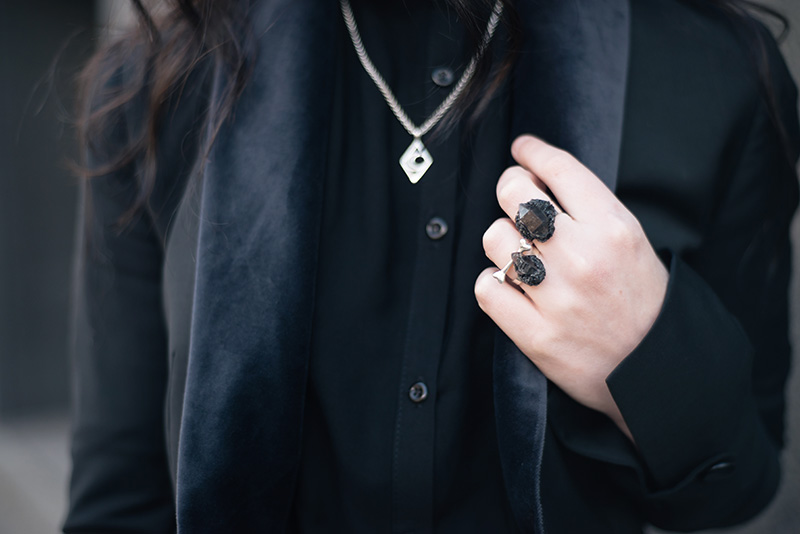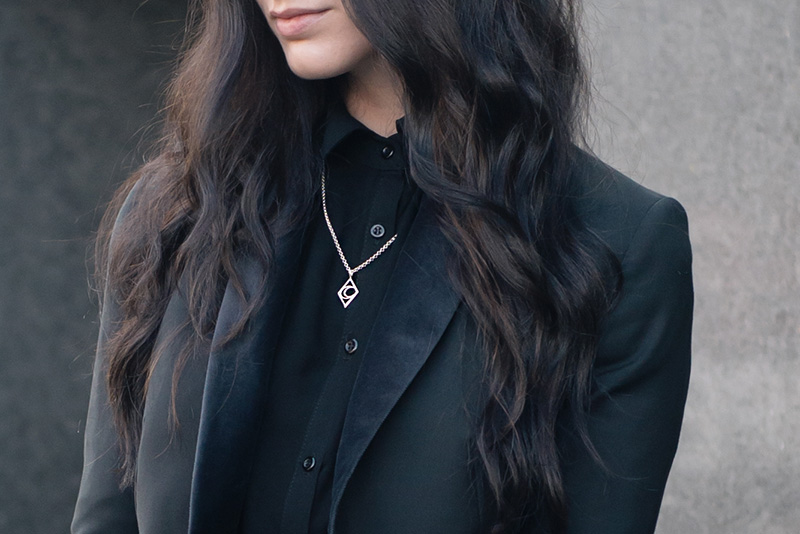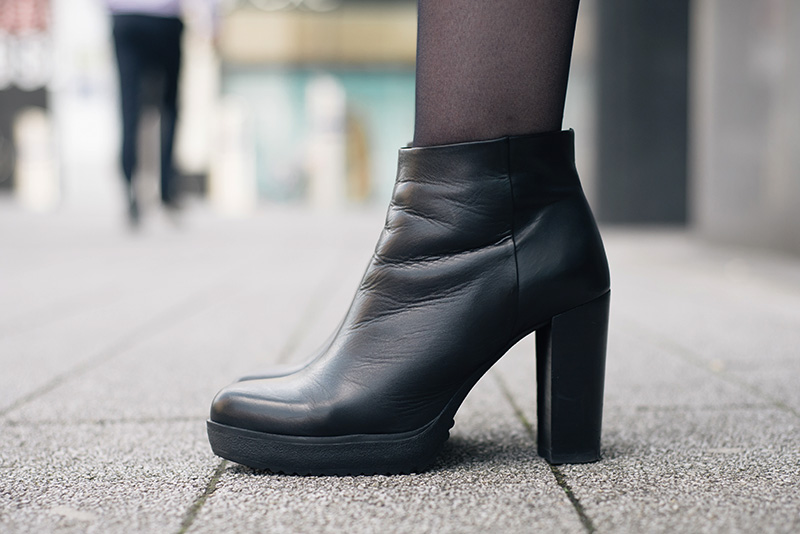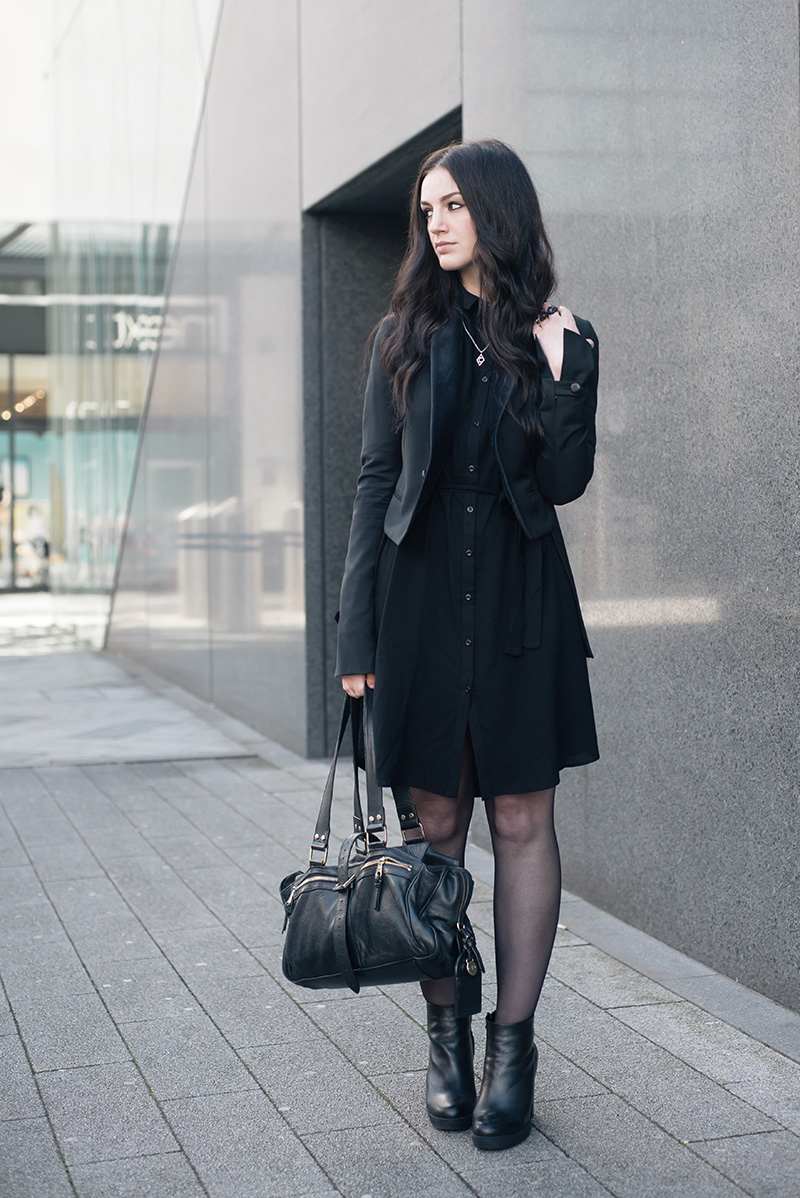 Todd Lynn x Topshop Tux Jacket / New Look Shirt Dress * / Bloody Mary Metal Tribal Moon Necklace * /
Elemental Luxury Phantom Quartz & Tourmaline Rings / Bloody Mary Metal Lonely Bone Ring * / Next Leather Boots * / Mulberry Mabel Bag
I have too many shirt dresses to count, but I couldn't resist adding this one from New Look to my wardrobe too. I love when you find really beautiful fabrics & cuts for this kind of price on the high street, it's a super soft woven viscose in such an easy, casual fit. I sized up to give it a little extra slouch, as I think this makes it looks even more luxe.
This tux is such an old favourite, I always throw it on when I want to feel put together & it never fails me, it could make even the most casual outfit look smart & is the type of piece that would make a great addition to your work wardrobe because of this. Ever since I brought it I've been hunting for something similar that has that same magic, but I'm yet to find one as good as this. I wish Topshop still did collaborations like they used to, I brought almost every jacket from this collaboration & I still regularly search eBay for the few I'm missing because the ones I do own are some of my very favoruite pieces & such high quality for the prices.
These platform boots were my pick for the Next #ShoeboxJukebox party & I've barely taken them off since then. Despite the height, they are insanely comfortable & they pretty much go with everything, plus they are a wonderfully soft leather. I danced in them all night at the party & I've been shopping all day in them too! Well done Next!
I'm always getting asked why I'm always wearing tights, esepcially now it's getting warmer, you can also faintly see why here – my legs are constantly covered in huge bruises because I'm the biggest klutz!