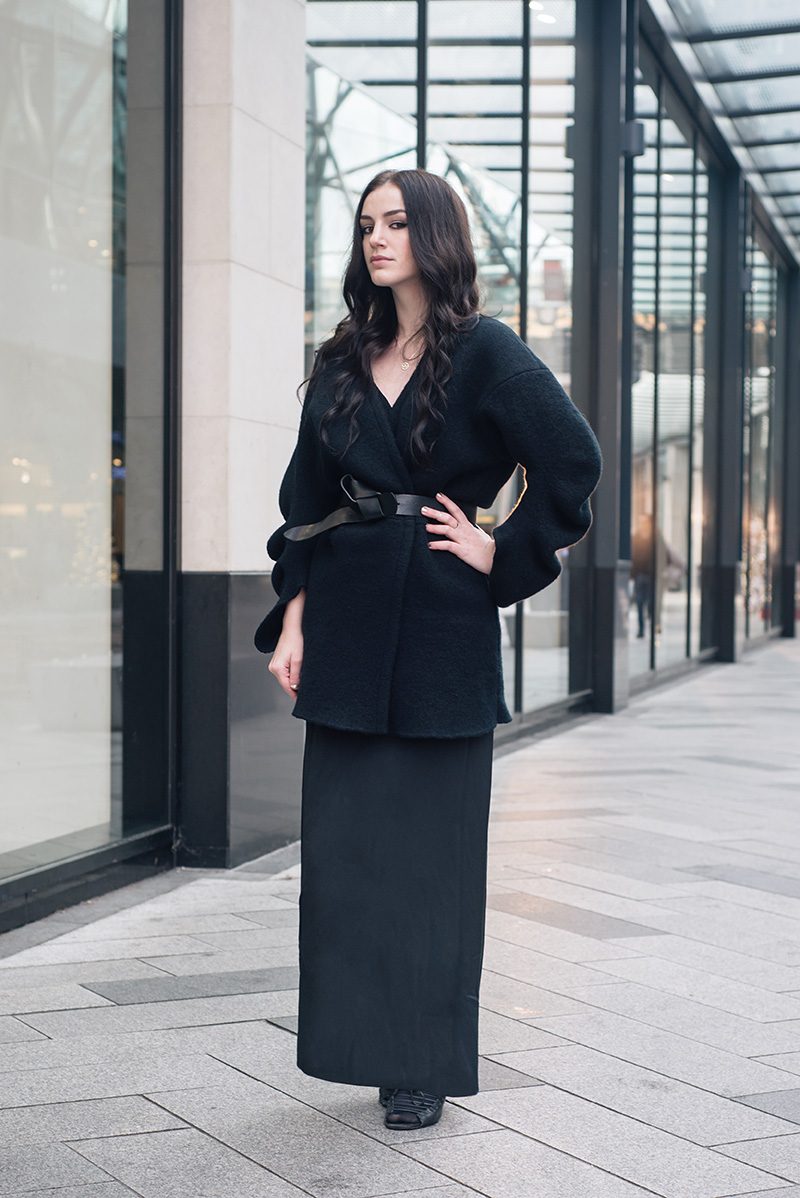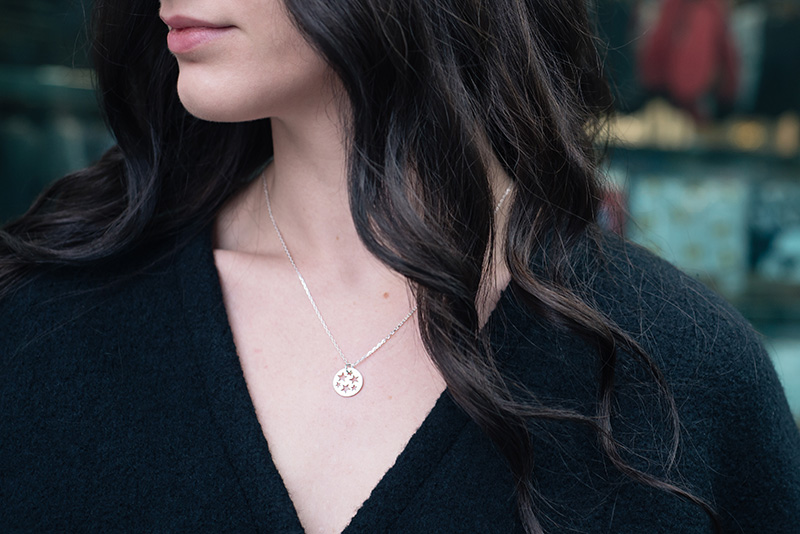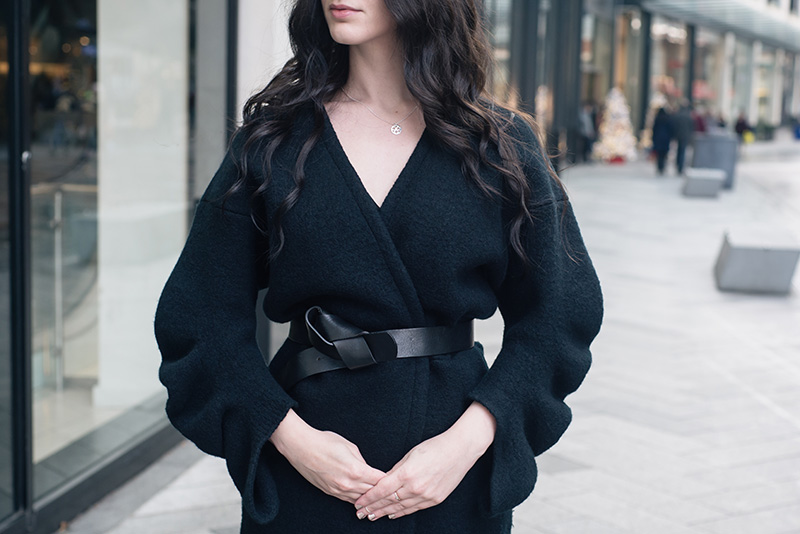 Stella McCartney Felt Jacket / H&M Knot Belt / Weekday Maxi Skirt / Jessica Flinn Stars Necklace * / Skin by Finsk Wedges
I've had this Stella McCartney jacket in my wardrobe since last year, I snagged it at the last Voucher Codes Swap Shop and I've just realised it's still yet to be featured here. It's not something I wear very often, as I find it's not such an easy piece to just throw on, it needs a little thought and I always think it looks nicest when styled super simply like it is here. It's a thick heavy felted wool and the kimono like shape makes it feel so nice and cosy on cold days, like I'm wrapped up in my robe, which makes me wish I could just throw it on over everything. My favourite part though is the unique, sculptural draped sleeves, they're such a great focal point that they really don't need any extra fuss going on, they make an outfit special all by themselves.
This beautiful necklace from Jessica Flinn was my first secret santa present of the year. Organised by the lovely Bethanie we were each given a £30 budget to spend on jewellery at House of Fraser for our giftee, once we'd stalked our bloggers social channels and blog to get a good idea of what we thought they would like, we sent our choices over and they did the rest sending everyone their presents. I was so excited yet nervous to see what mine would be, as I am quite picky with jewellery, and I couldn't have opened it any quicker once it arrived! My girl did better than good though, it was the most perfect piece – picking up on my love of young designers and starry skies. I truly love it and it's definitely something I would have chosen myself and can see getting a lot of wear, I actually had my eye on it when I was searching for my girls present!