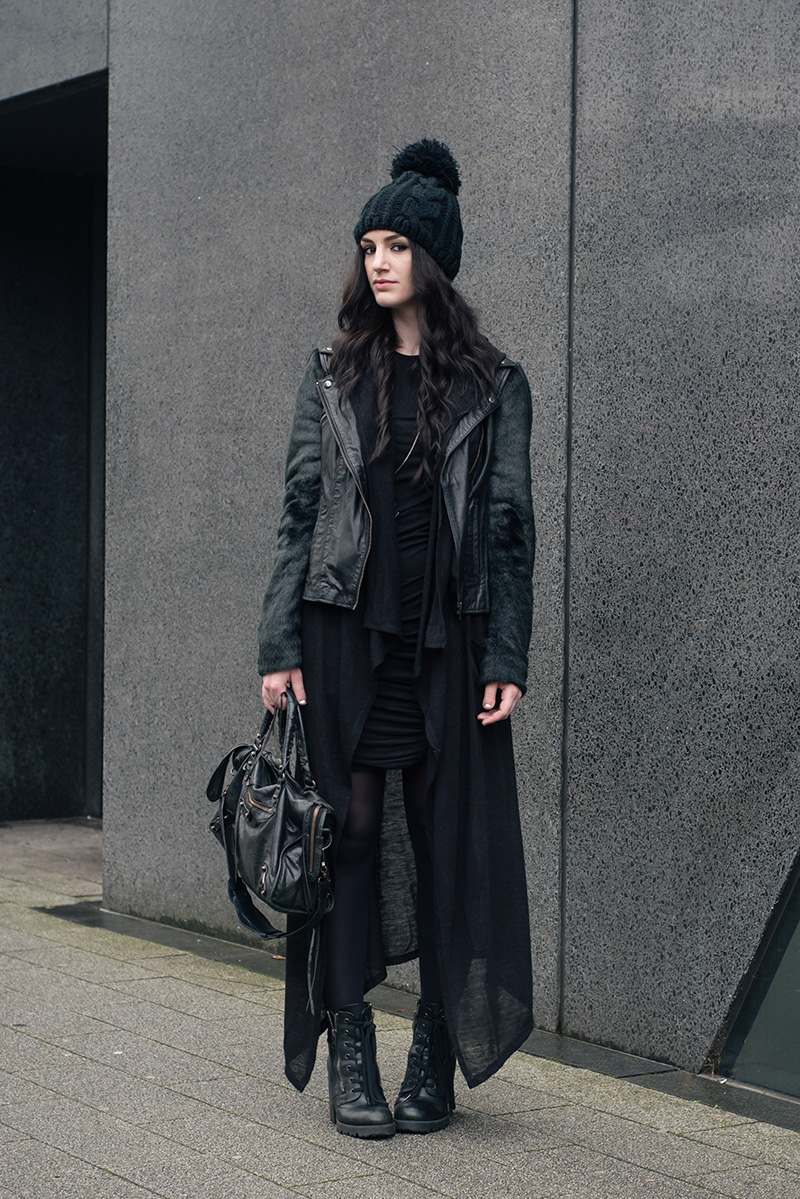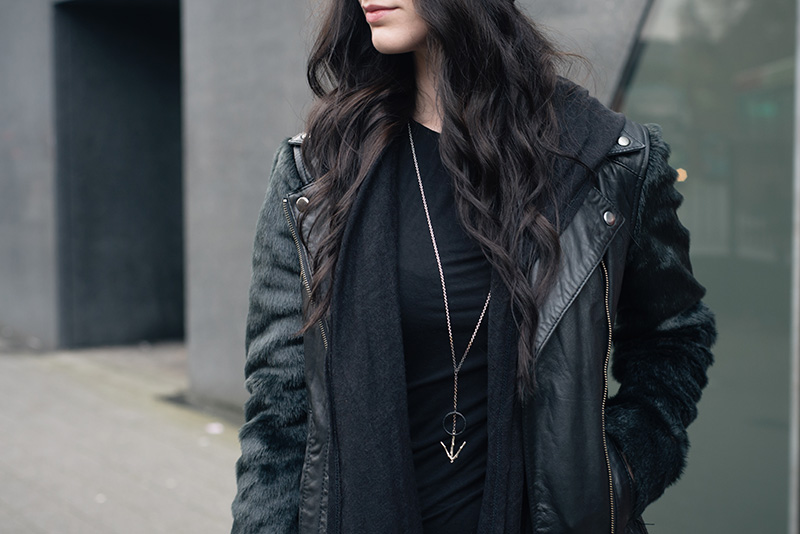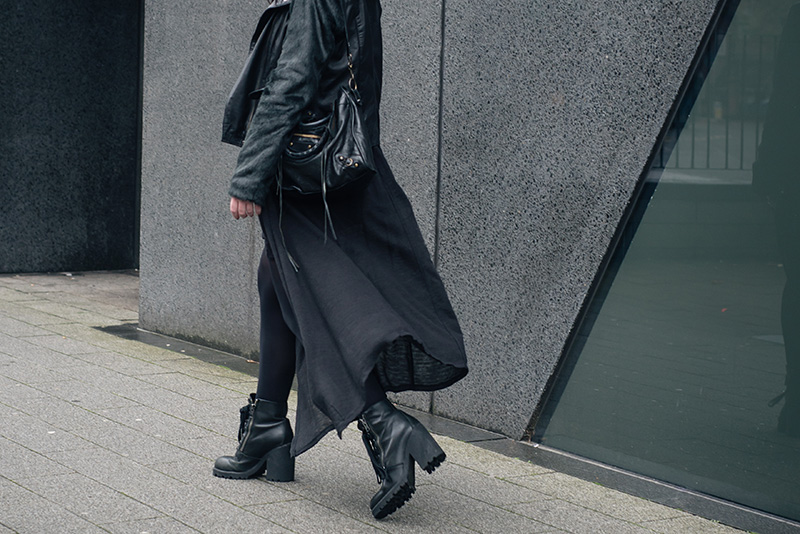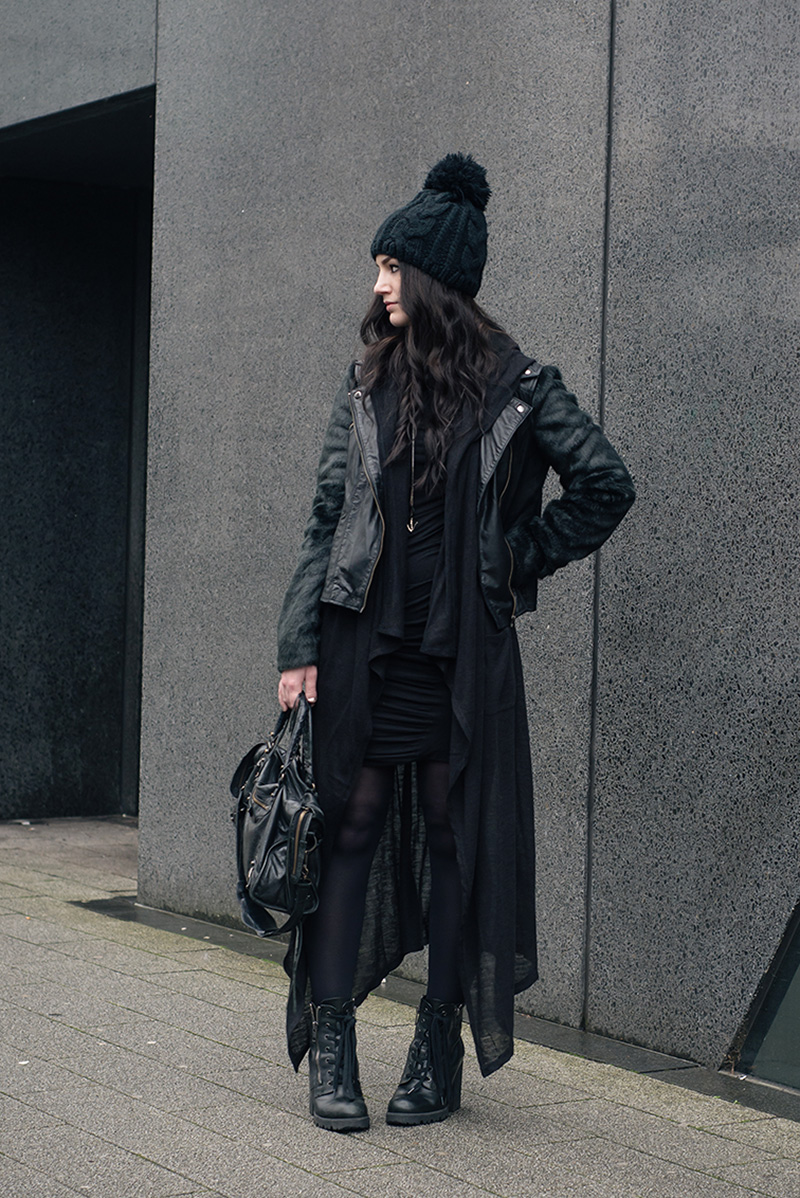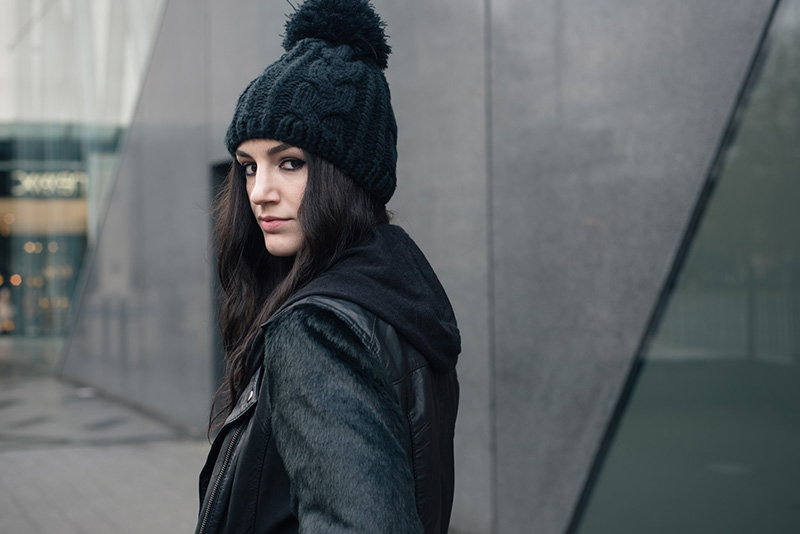 OASAP Beanie * / ASOS Faux Fur Leather Jacket / H&M Maxi Cardigan / Vila Dress / Hvnter Gvtherer 'Lacustrine' Necklace /
ASH 'Poker' Boots * / Balenciaga City Bag
Don't you love it when you just throw something together without much thought and it's unintentionally great? That's what happened with this outfit. In a rush I haphazardly grabbed these pieces with my main thoughts being on warmth and comfort, and as a quick casual outfit I really didn't care how it looked, I just needed to get out of the door on time. As I looked through these photos when I got home though, I realised how much I liked it, how it all just worked somehow and I think that will always be one of my favourite things about an all black wardrobe, that I can chuck almost anything on when I'm short on time and it'll still look put together and like I've made an effort, even when I've not.
Having a good collection of staples is also the key to this I think, I don't know what I'd do without all the plainer pieces in my wardrobe and my go to is often H&M for these kinds of things, but Vila is another firm favourite for good, well priced basics. I live in this gathered jersey dress of theirs, they do basics with a little extra so well, and M and M Direct currently have lots for an absolute steal, including my favourite t-dress the 'Asti' tunic, I've just brought a back up!
Also, what is it about hoodies (or just anything with a hood) poking out the back of a leather jacket that I love so much? Why does it just look so right? I think this will forever be my favourite casual combo, it's like they were made for each other.