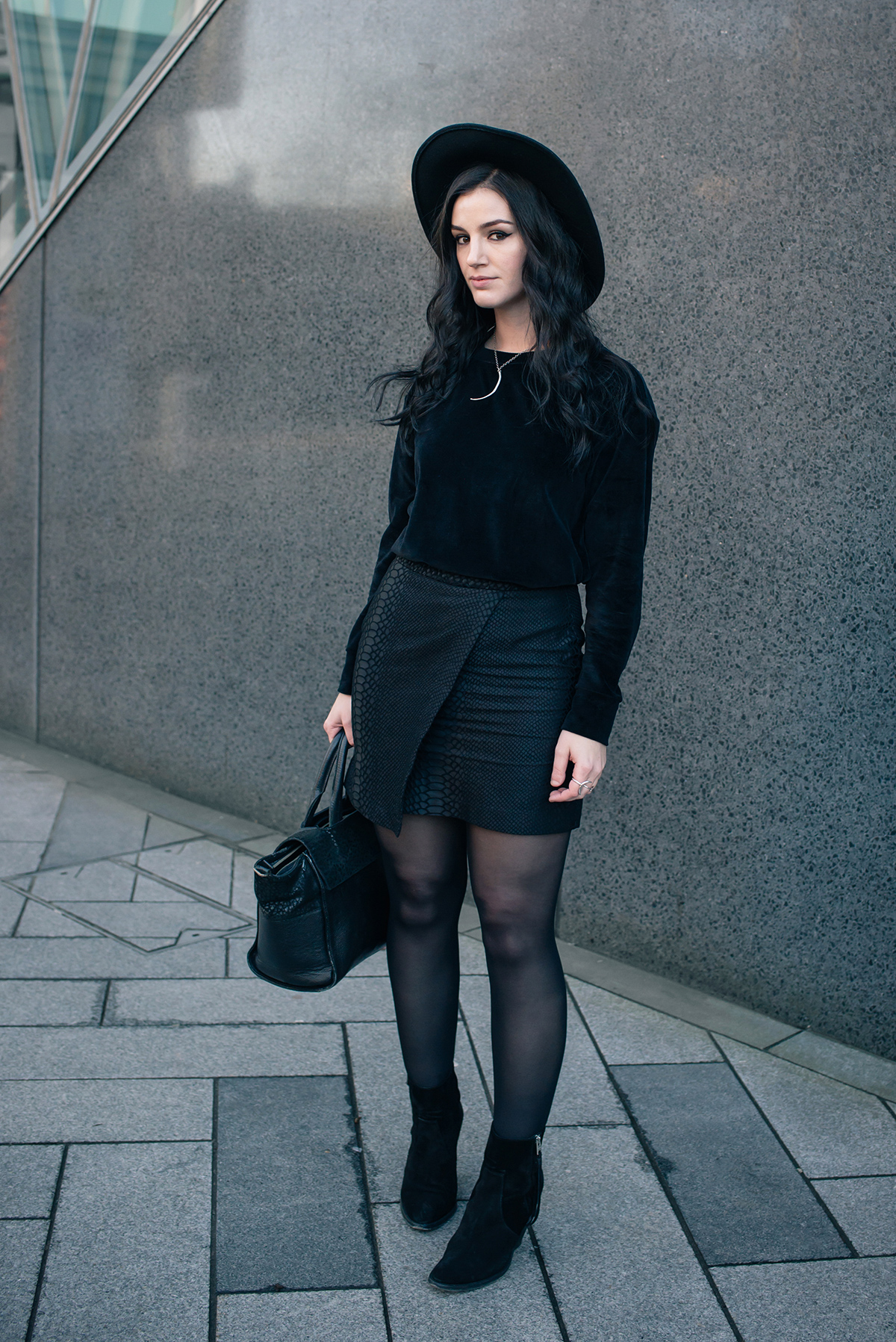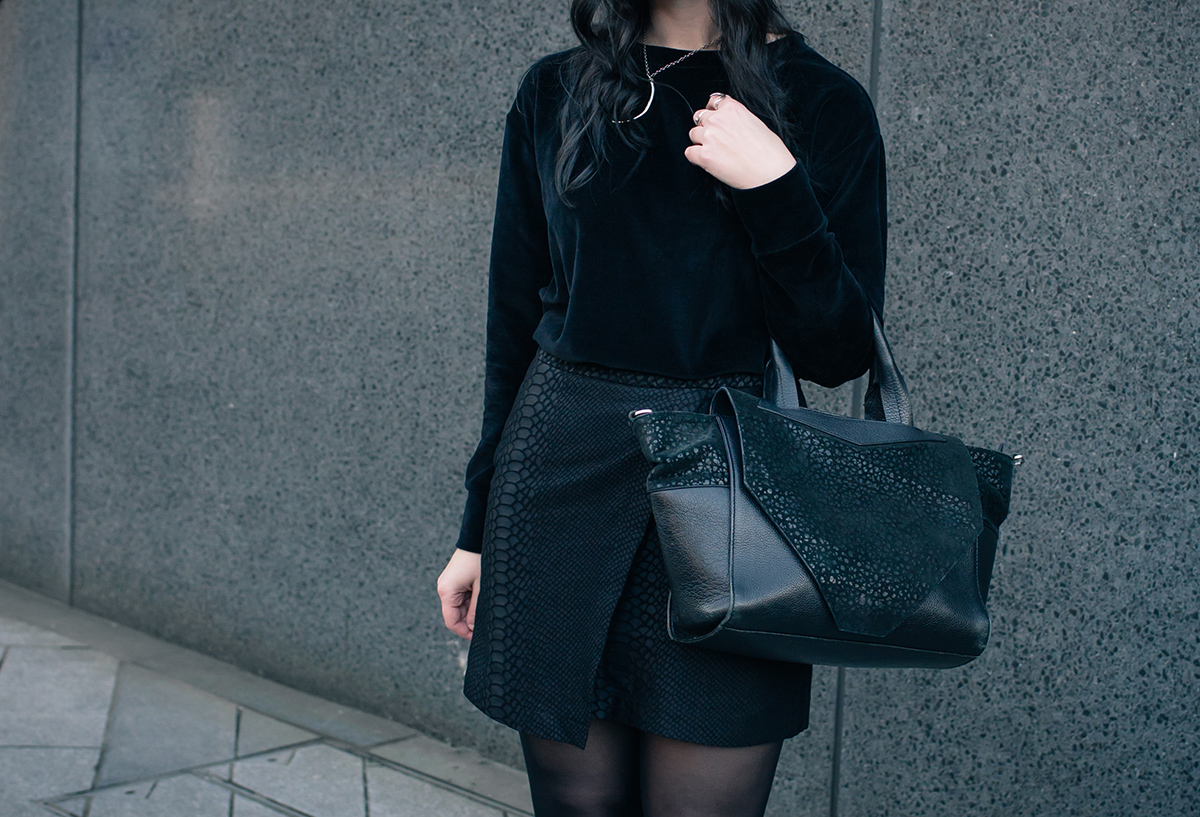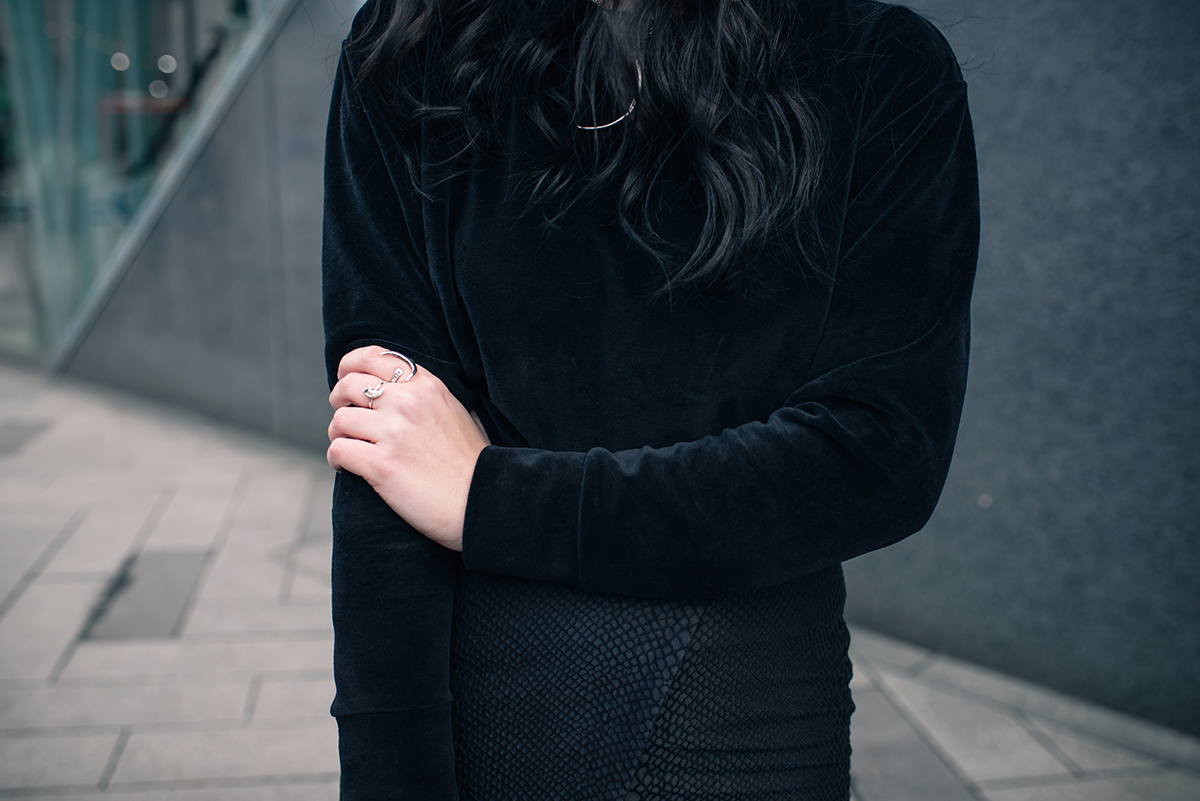 Le Tee Paris Velvet Sweatshirt * / Topshop Snake Textured Skirt / H&M Wide Brim Fedora / Birds n Bones 'Wyvern' Necklace /
Le Lou Ula 'Theurgy' Ring / Birds n Bones 'Taxidea' Claw Ring / All Saints Boots
Three weeks ago I promised I'd be making an effort to do outfit posts more frequently, and yet here we are on the 29th and this is my first proper one of the year. The irony of this is definitely not lost on me. I've had a heap of things I've been excited to finally shoot and I'd blocked out lunch breaks to get outside with the camera, but unfortunately the weather decided to put a rain check on all of my good intentions. I hate January, and after having basked in sunshine for most of it last year, this year's in the UK has felt especially grey and miserable.
One thing of the things that's cheered me up a little though is this super cosy Le Tee velvet sweatshirt. It's hard to feel sad when you're basically wearing a soft, velvety hug.
Le Tee is an independent label founded by Sarah, a working Mum who moved to Paris three years ago and was instantly taken by that classic, effortless style French women are renowned for. The range focuses around great quality staple pieces, made from beautiful fabrics and cut just right to give that quintessential relaxed but elegant French look. With a muted palette of black, greys, white, navy and the occasional bright red, the pieces are simple and comfortable enough to work throughout the day. I've found myself throwing my sweatshirt on over almost everything; to meetings, to lounge around the house in, to walk the dog and everything in between. It's been the perfect winter basic, and I'm going to be a little sad when it finally gets too warm to layer up in it.