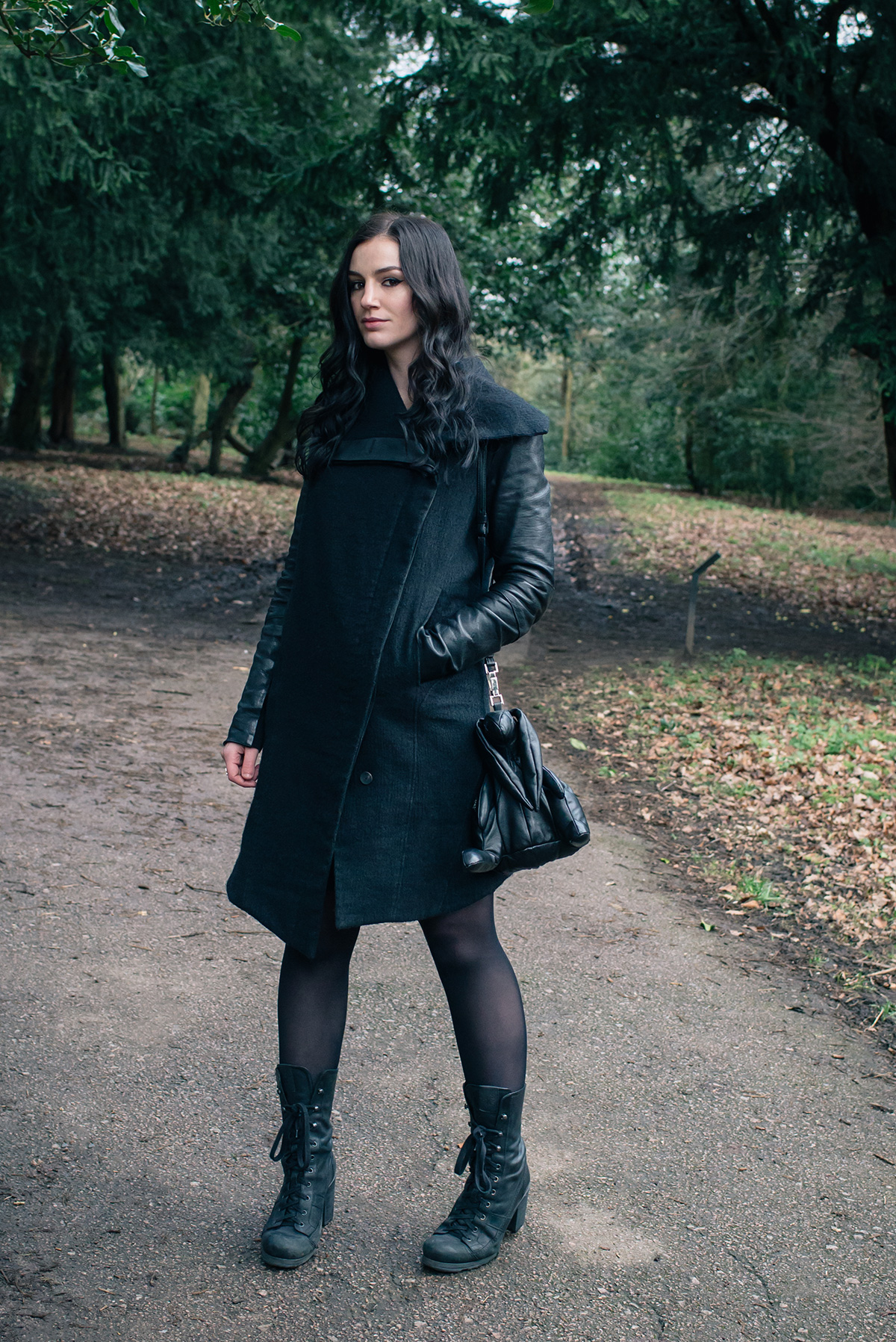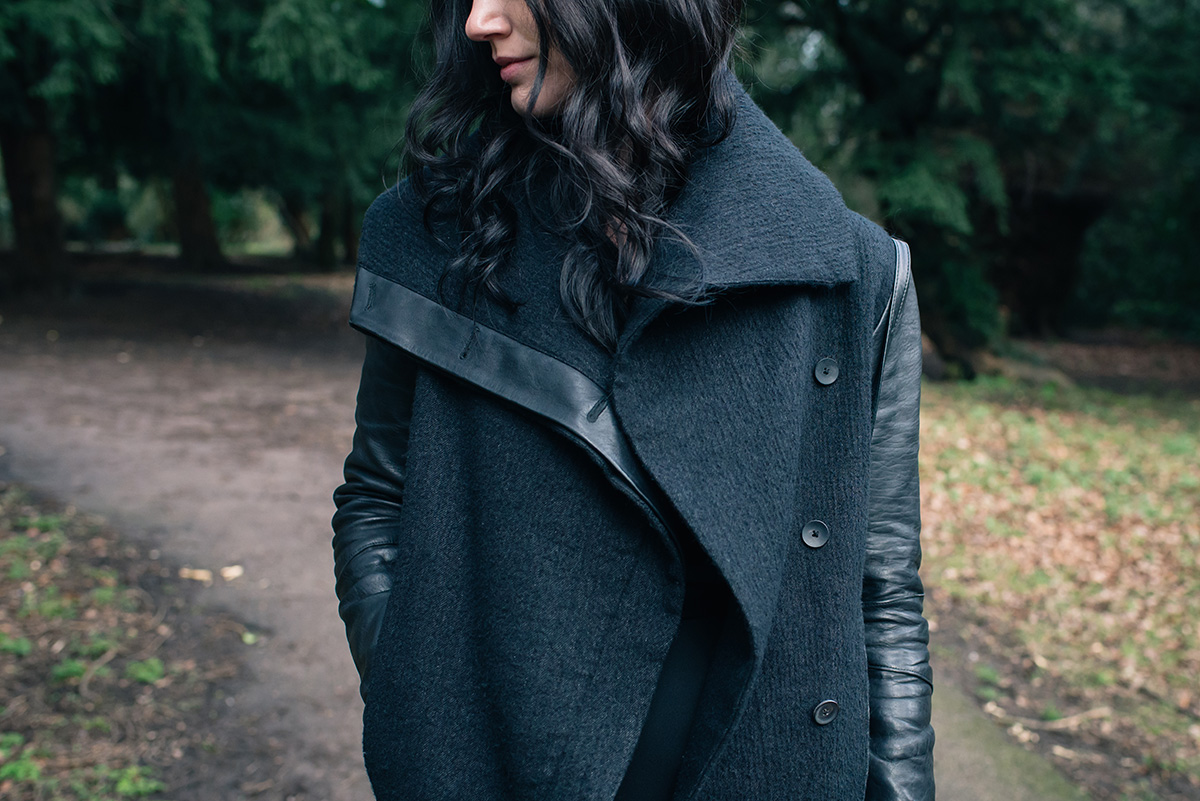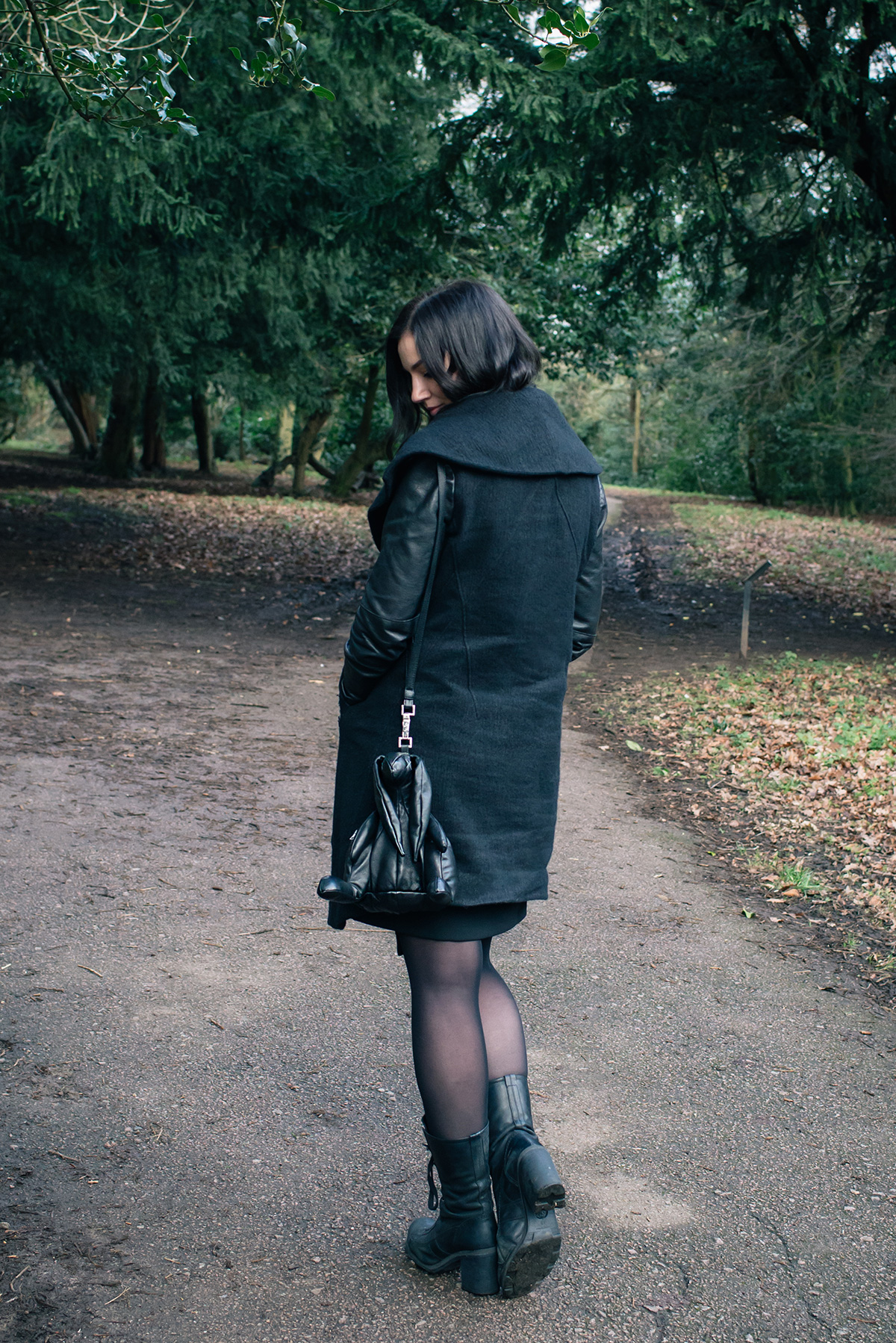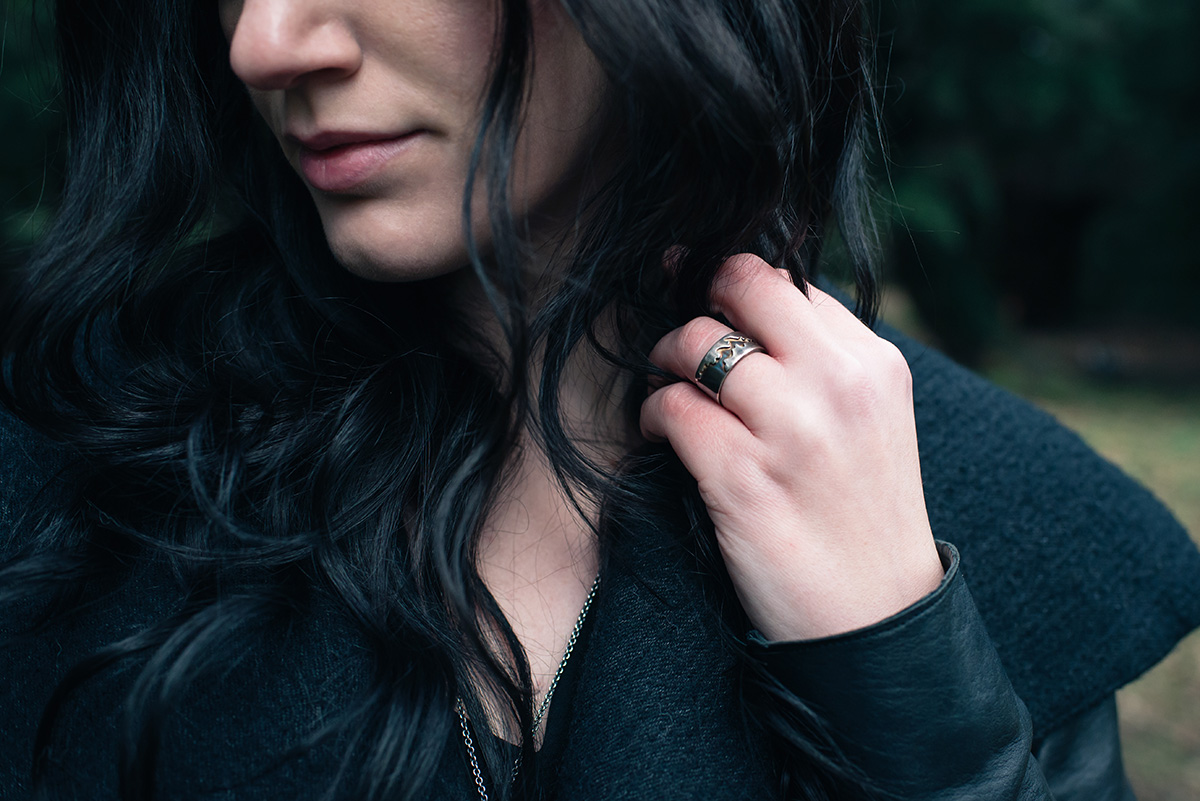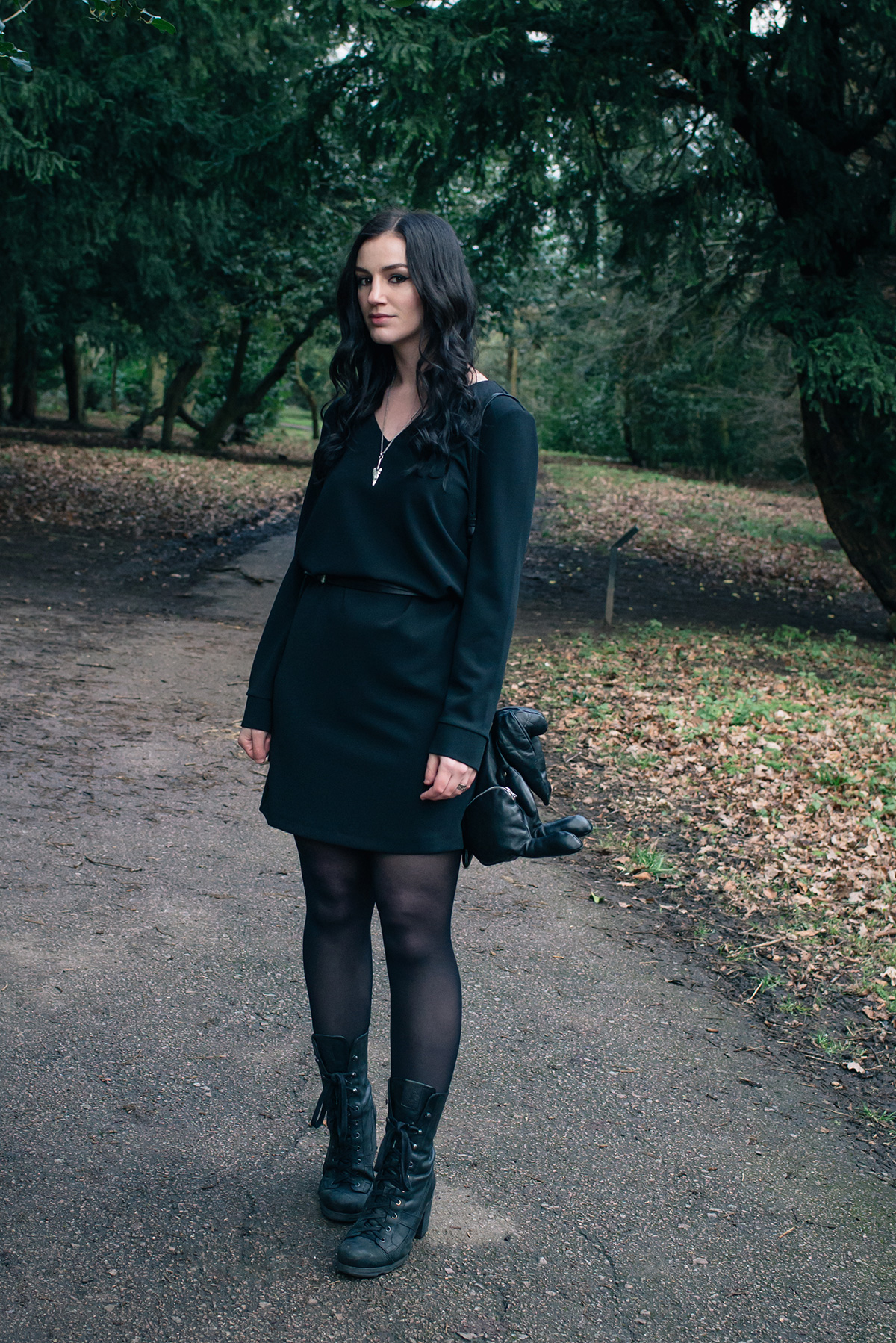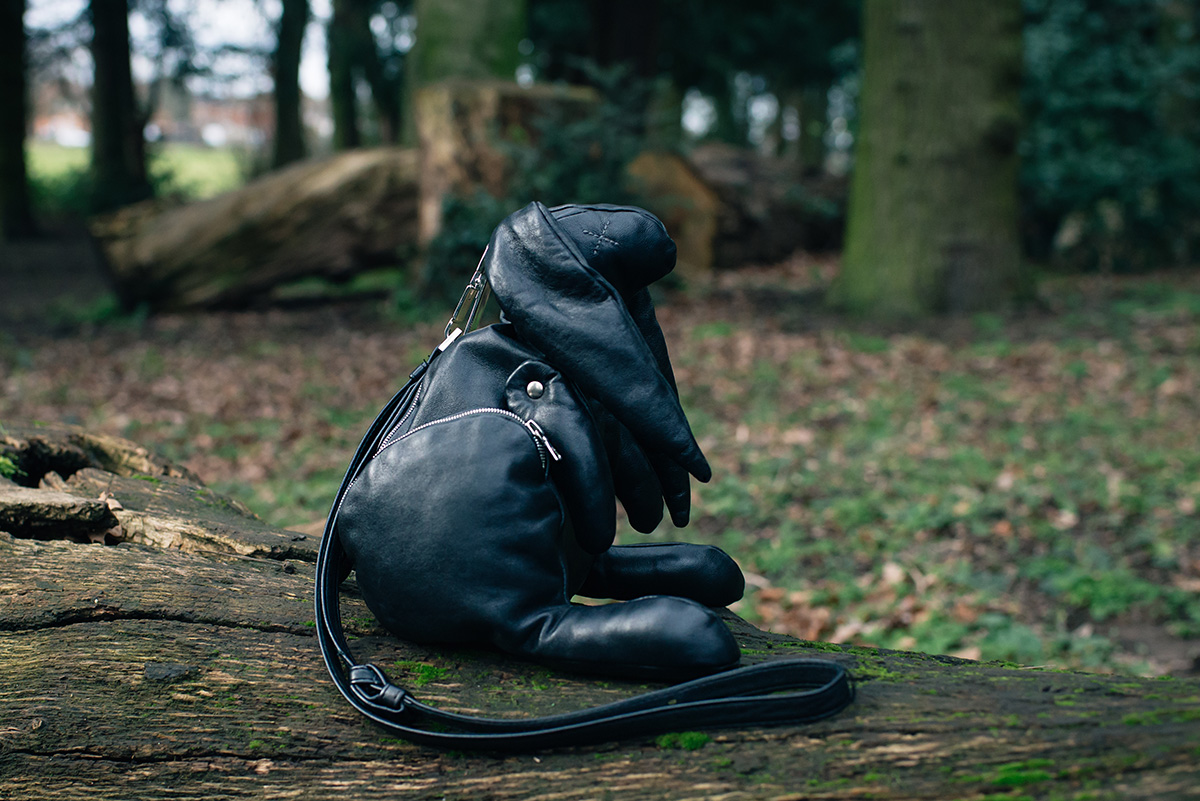 Helmut Lang 'Willowed' Asymmetric Wool and Leather Coat / Le Tee Shift Dress * / Velvet Aether 'Blanket of Ash' Ring / O.X.S. Lace Up Boots / Christopher Raeburn 'Hare' Bag
We all have those saved searches on eBay, patiently waiting and hoping for the notification about the piece that got away. Just before the end of the year, two of my most coveted pieces both appeared on eBay and Vestiaire Collective, and I was faced with a bit of a dilemma. I'd been searching for these pieces for years, and I knew that if I didn't pounce now it'd be unlikely I'd see either of them again for a long, long time. But buying both, and just before Christmas, was just not going to happen.
I decided on the sensible choice, and chose to treat myself to the Helmut Lang coat of my dreams. I really did need a new coat anyway, and as soon as it arrived I knew I'd made the right choice. When you've coveted something for years, it can sometimes be a little disappointing in person, but this was even more perfect. Simple, with a little edge and beautifully cut, it's effortless in the best possible way. Not to mention how warm and cosy it's been on these bitter winter days. I forgot how much I missed having a proper coat.
The Christopher Raeburn 'hare' bag was obviously not the sensible choice. But I couldn't help but want it, even though I knew it was a silly purchase. When I found that it was still sitting on eBay in the new year, almost as if it was waiting for me, I took it as a sign. Ok, maybe just an excuse. I know it's not going to get anywhere near as much use as the coat, but I think sometimes fashion has to be about those fun pieces, and there's a kind of power in something that makes you smile every time you take it out.