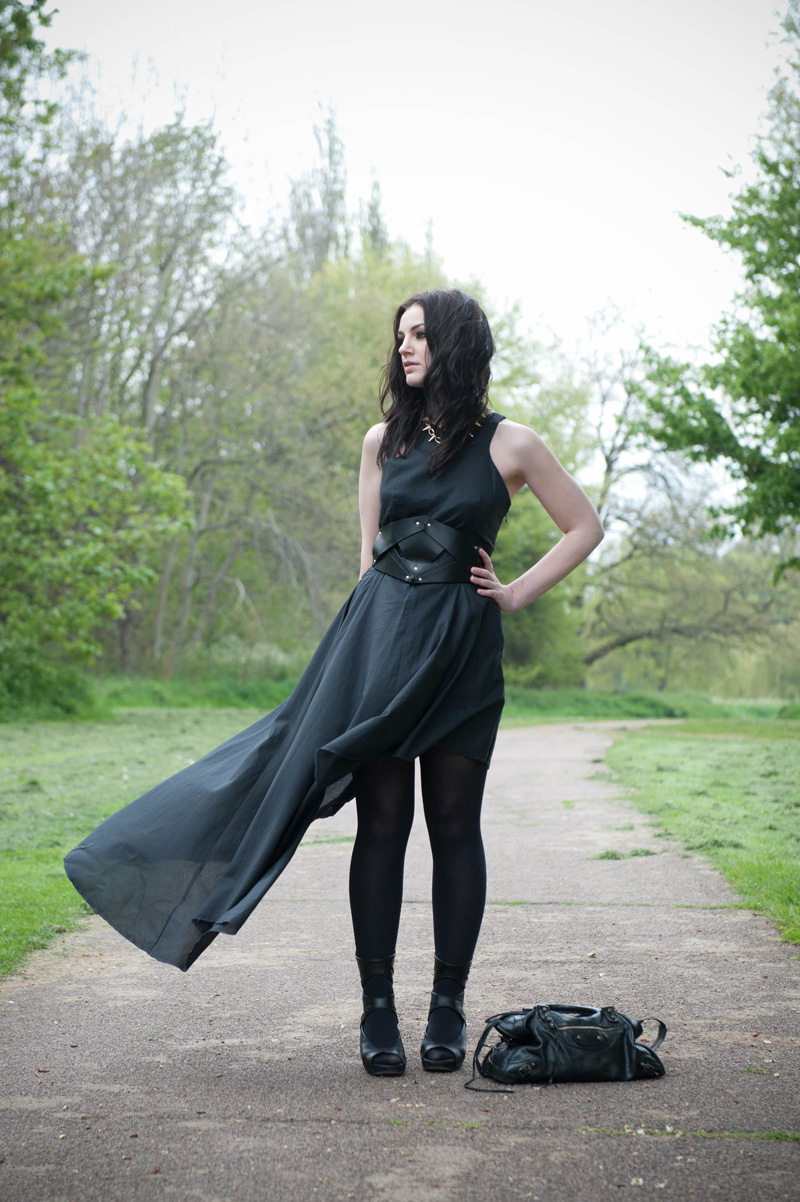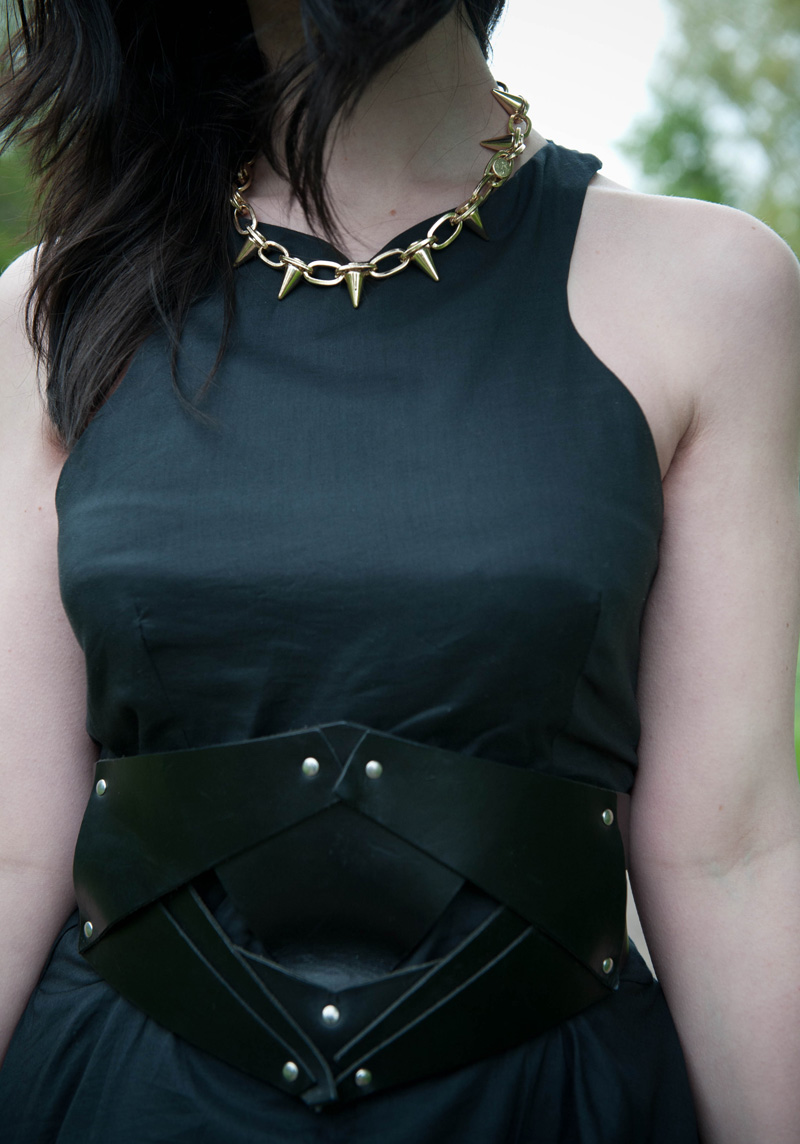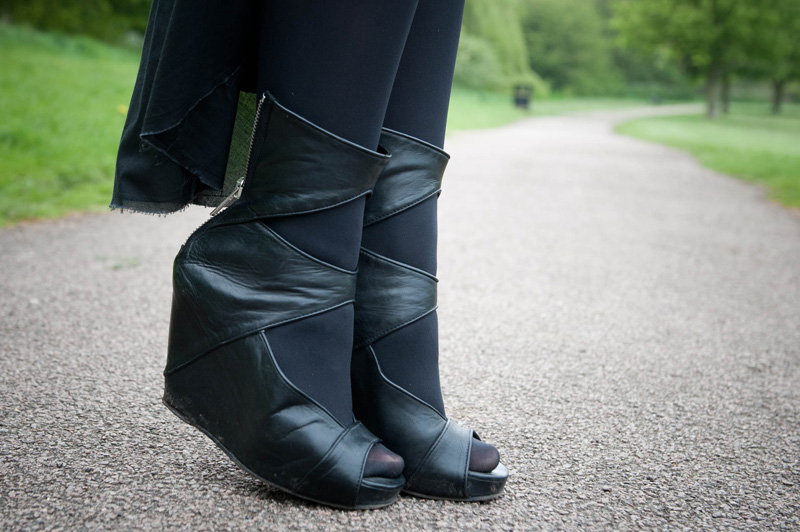 FAIIINT Asymmetric Dress / COS Belt / ASOS Spiked Choker / Rick Owens Wedges / Balenciaga City Bag
After the previous post about the Nelly launch party and my poor last minute attempt at an outfit shot, I've had a lot of you asking for better photos of the dress I made for the event, so I recreated the outfit I wore on the night & headed off down to the park to get some shots. The wind decided to play too, so it was the perfect day for it… I honestly think there is nothing better than swooshing around in a floaty dress in the wind! Though, needless to say we got some rather funny looks from everyone else decked out in tracksuits & sneakers!
I made this dress a few days before the party, I had nothing else to wear & no spare cash to buy anything new. I had been having an awful skin day (yes, still!) so I knew I needed to wear something that I'd feel great in to make me forget about it for the night. I only had a few days to make it, so it needed to be something simple, I used an old pattern I knew fit perfectly & adapted into this, basically an amalgamation of my favourite things in dress form. It's made from cotton lawn, which is generally a shirting fabric, but it is also one of my favourites to work with & I have used it for just about every type of garment over the years. The collar bone is one of my favourite parts of the body & I always like to give necklines a little notch mimicking the shape, it's a subtle but a nice detail I think & you'll probably notice this quite a bit on things I've made. I also love anything asymmetric, so cutting the hem this way was an obvious choice & helps it look a little more interesting.