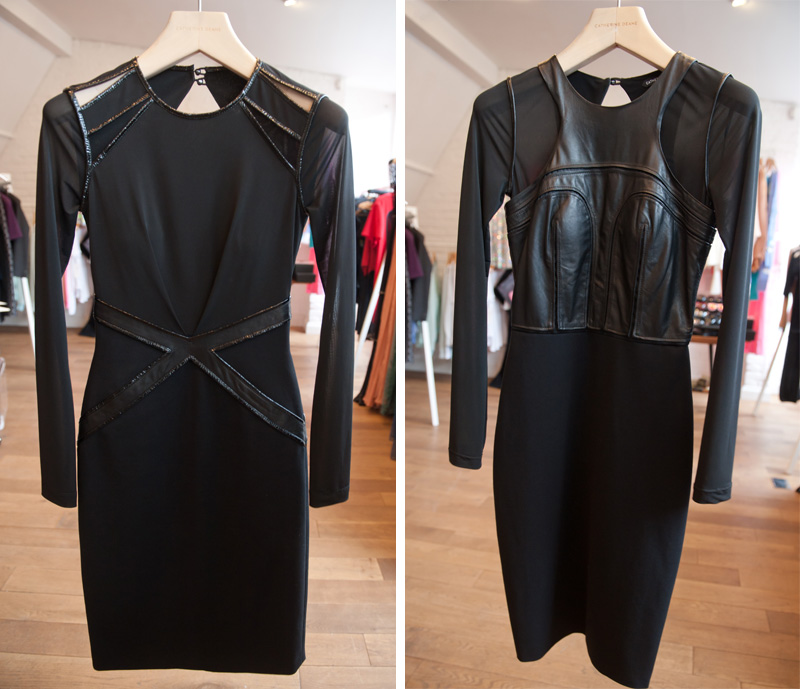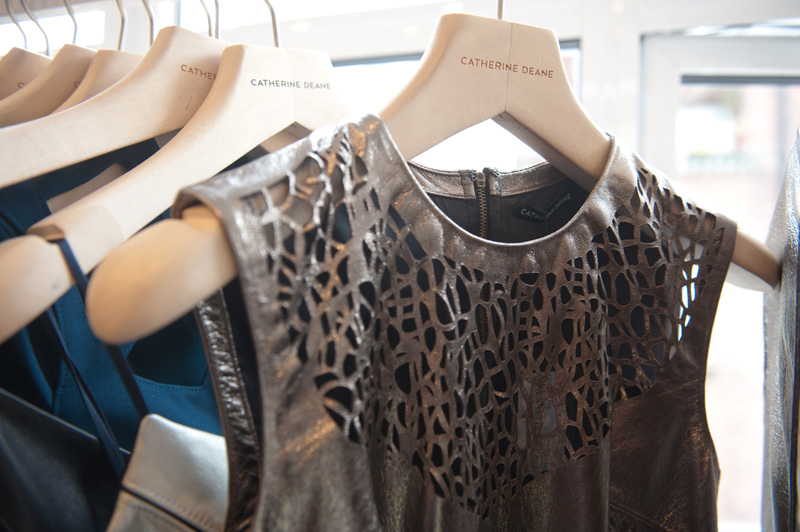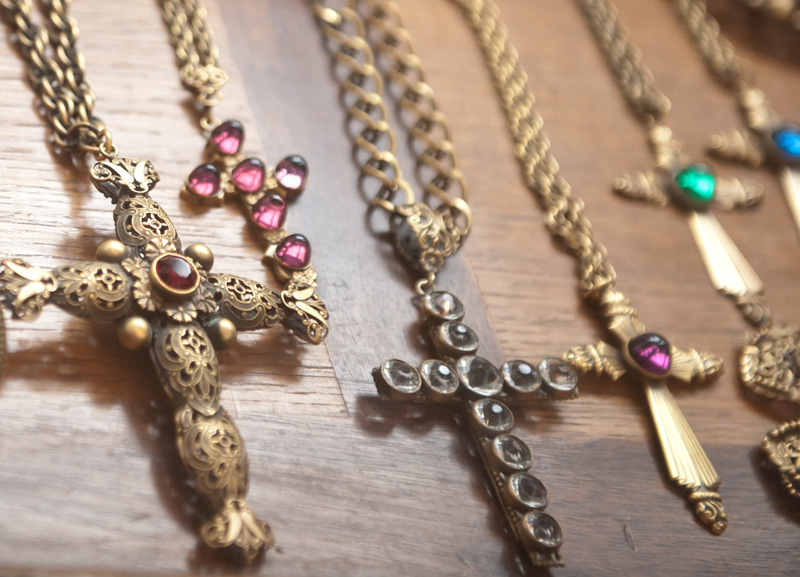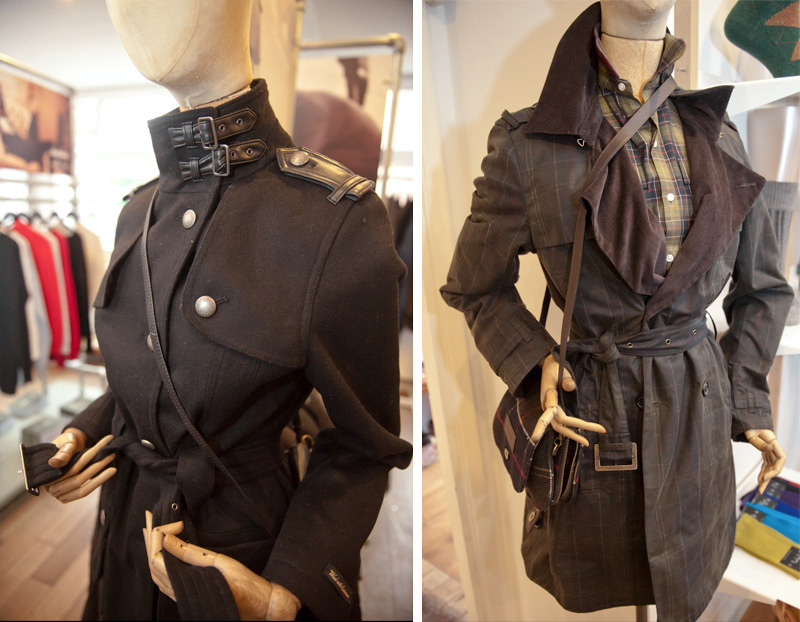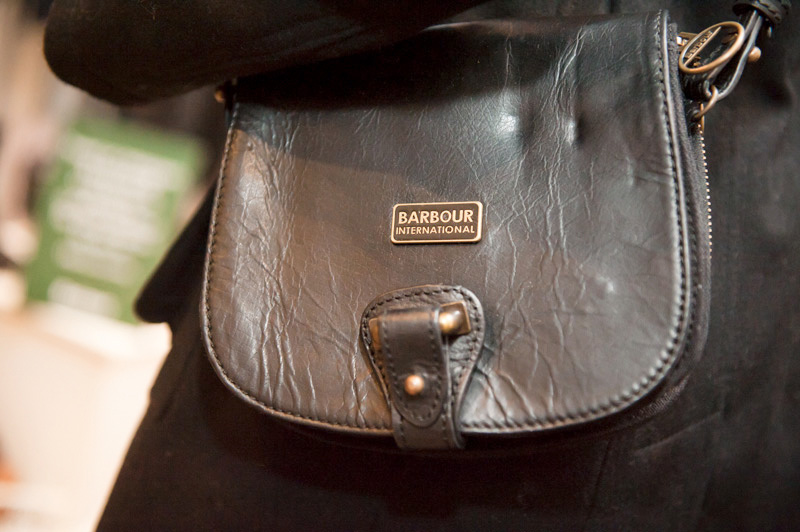 Sorry for the lack of posts & the fact I've been MIA most of the week, anyone who follows me on Twitter or Instagram will have seen I've been a little ill & had some other things going on too, so I took a tiny break to recuperate. Thankyou for all the well wishes & I'm fine now, so normal posting shall resume next week!
Dust PR was another of the offices we visited on our press day visit, there were so many amazing pieces on display here & these are just a few of my favourites. The team were so lovely & welcoming, we loved the relaxed atmosphere & so enjoyed our little tour of the collections.
I had always associated Catherine Deane with evening gowns & a much girlier aesthetic than I like personally. After browsing through the rails though, I was pleasantly surprised to see a whole selection of edgier dresses with laser cut leather detailing & sci-fi paneling. I would happily have taken every one of them home with me, but the black dress with the leather paneled bodice & mesh sleeves was by far my favourite.
The Vintage Seekers jewelery was another highlight, a whole cabinet stuffed with designer costume jewelery, most of which is very hard to find & with lots of pieces having wonderful back stories of the Hollywood royalty that previously owned them. They do not only sell jewelery though, there is also designer bags, clothing, accessories, homewear, rare books, signed film posters, art & even cars. I have since lost so many hours just browsing the website & uncovering all of the amazing pieces of history they have for sale.
I think I have found 'the one' in Barbour's black wool trench, my dream coat. The slight military feel, the heavy structured wool & the leather details make it both totally classic & yet still still extra special. It's one of those pieces that you'll still be wearing in 10 years time & those unique, special little details will continue to get people asking where it's from. There were lots of perfect checked shirts & of course their signature waxed cotton jackets & coats too. The menswear was also particularly strong, with the Steve McQueen & the beautifully tailored Norton & Sons collections being favourites. I love menswear & I could easily see myself in a lot of those pieces, especially the tailoring which has a wonderful relaxed, loveworn look to it.
Continuing my recently reignited love affair with sneakers, the Supra's were some of my favourite pieces. These are being kept tightly underwraps though to stop them being ripped off before release & so I can't post any to show you, but lets just say the AW13 collection had plenty of black, metallics & black on black texture mixing. I can't wait to get my hands on a pair!