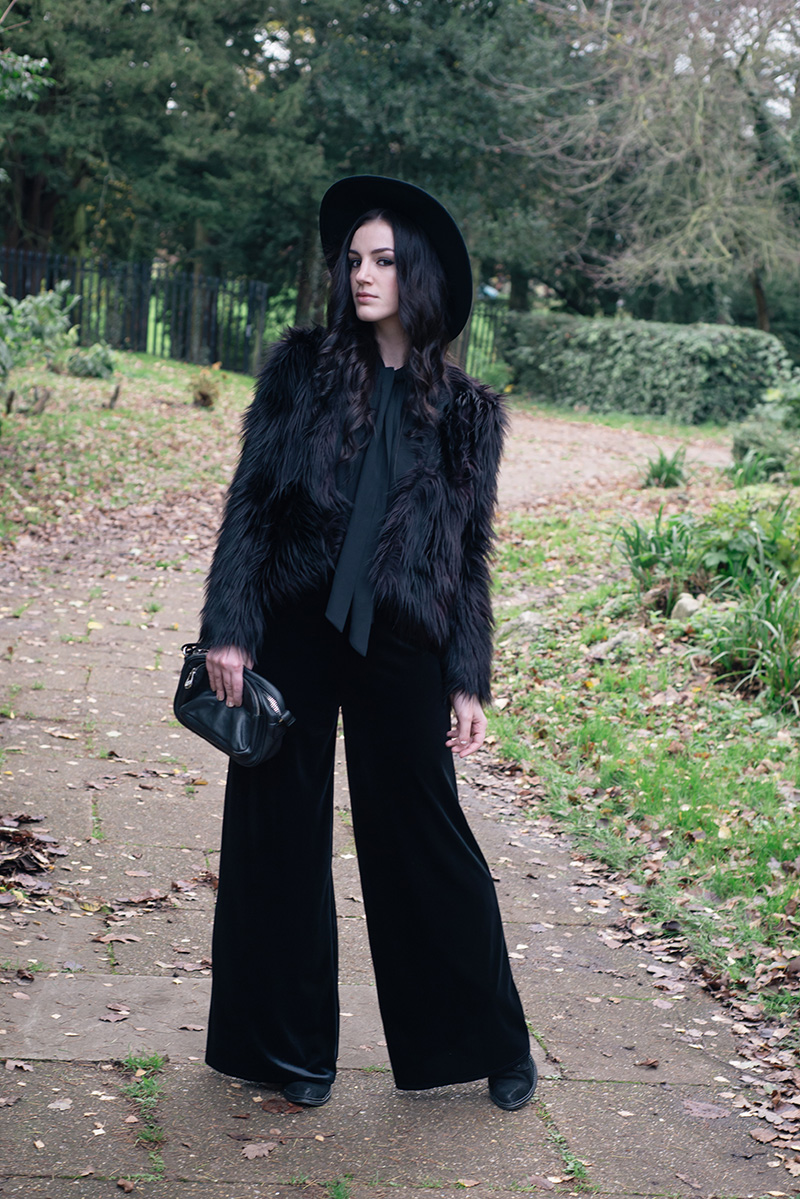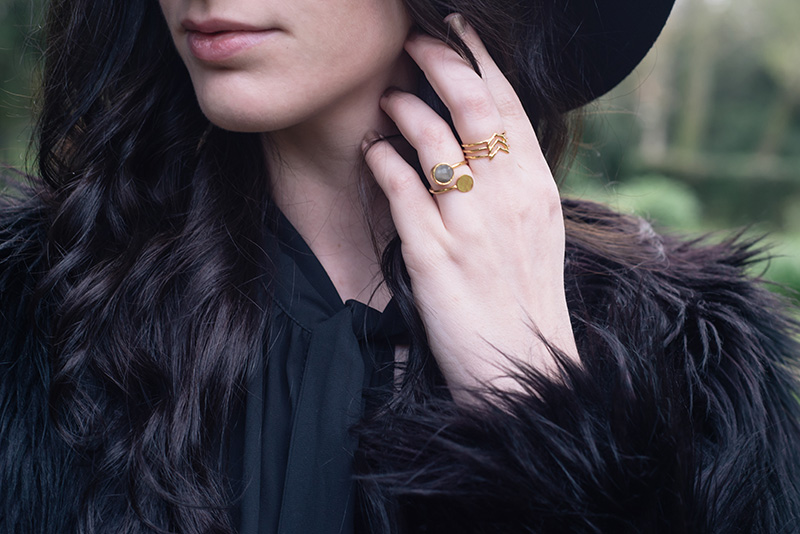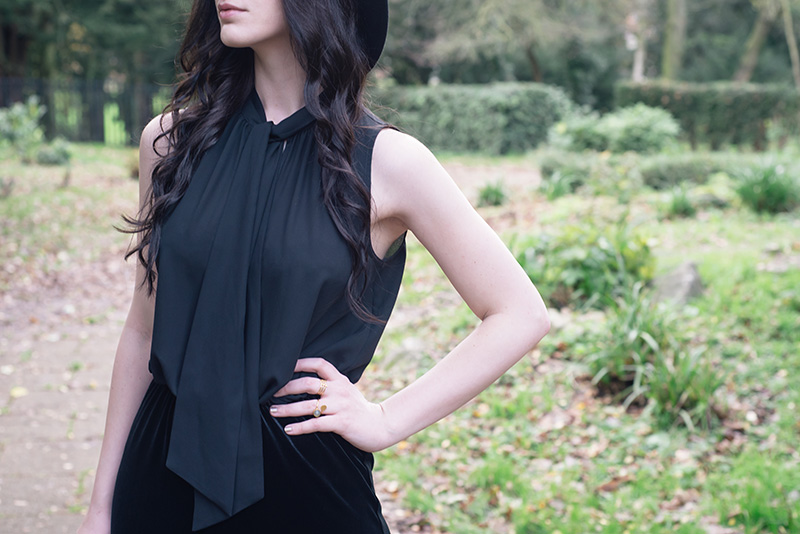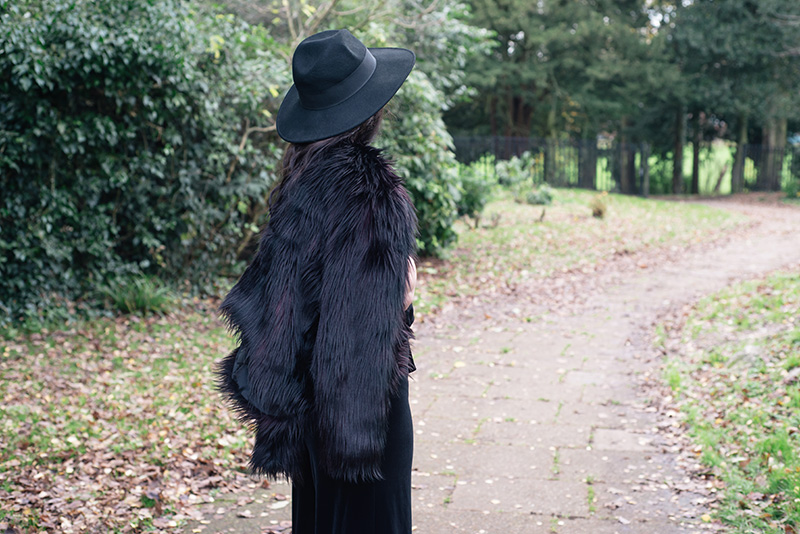 Catarzi Fedora / H&M Faux Fur Jacket / F&F Chiffon & Velvet Jumpsuit * / Betty Jackson Black Bag / Kurt Geiger Boots /
Ottoman Hands Labradorite Ring * / Gorjana Arrow Ring
I just couldn't resist going for a full 70s look when this perfect jumpsuit from F&F's latest Christmas collection arrived. It already ticks most of my boxes when it comes to clothing by mixing black on black textures with chiffon and a lovely heavy velvet, but it also has those great wide legs and tie neck as nice little nods to the era whilst still feeling quite modern. I'll be dressing this up by simply wearing it as it is with simple jewellery and sandals for parties over the festive period, but it also looks just as good dressed down and it was seriously calling out for my shaggy faux fur to be thrown over it.
I'm such a slave to my skinnies that I forget how much I love wide leg trousers until I put a pair on, and now I've found myself craving more looser fitting styles again, I'm even eyeing up a pair of flared jeans – not something I ever thought I'd be saying after some of the horrors I wore in my school days! I think in the right fabrics and cuts they can be quite elegant though, and very flattering too, plus like a maxi it's just such a nice feeling to walk around in them with the fabric swishing around your legs. I also feel like I need more velvet in my life now too, surprisingly I own barely any, not even the ubiquitous black velvet dress, I think I need to fix that!