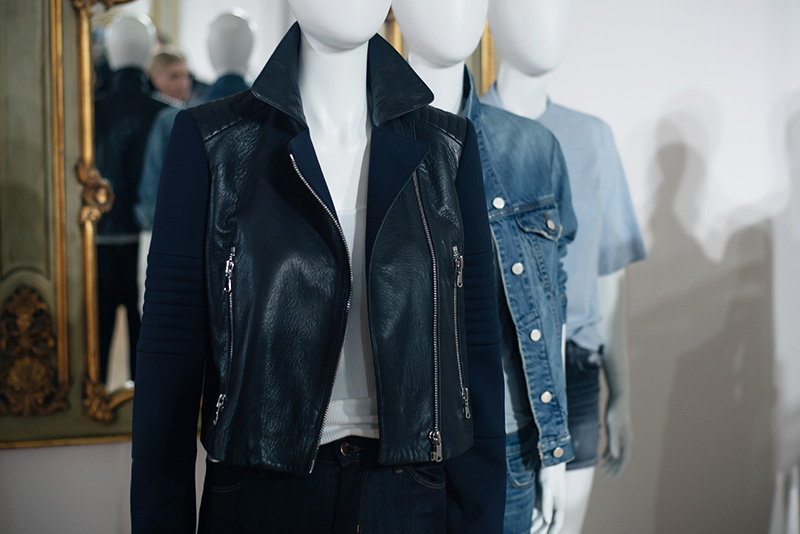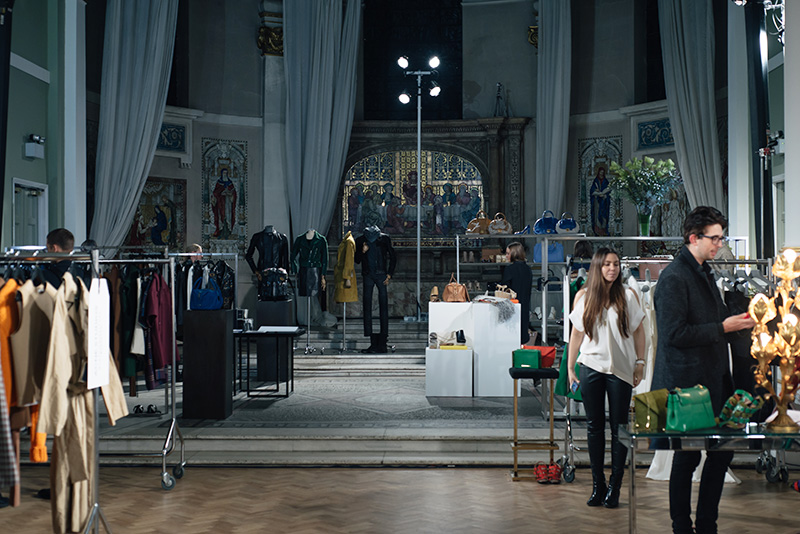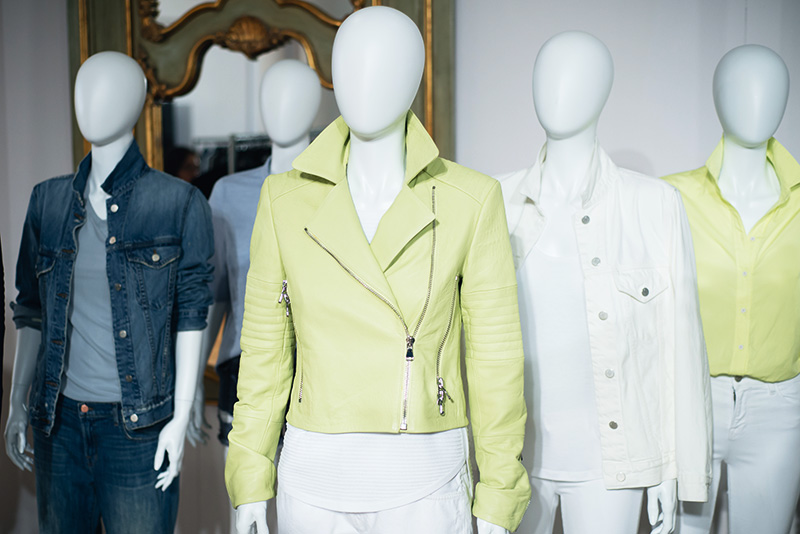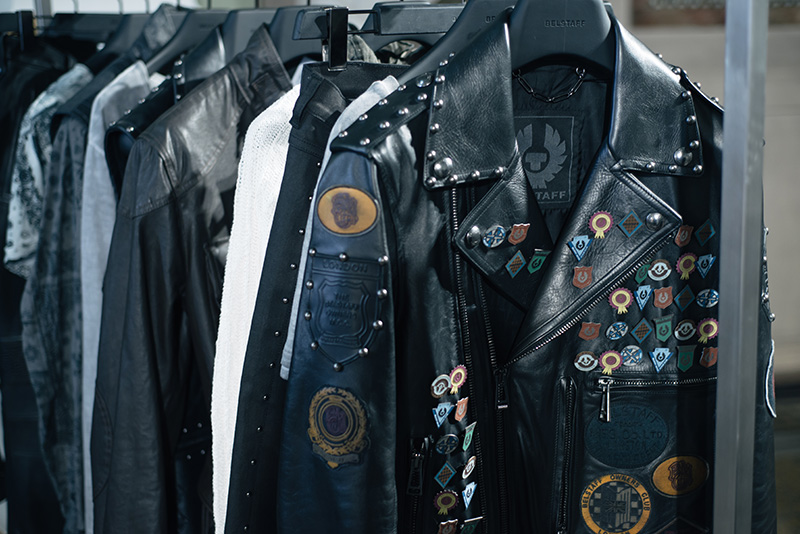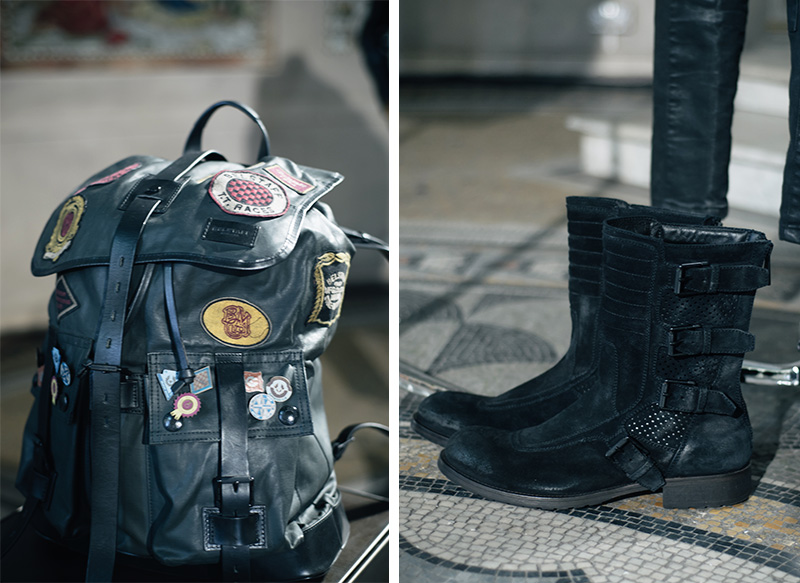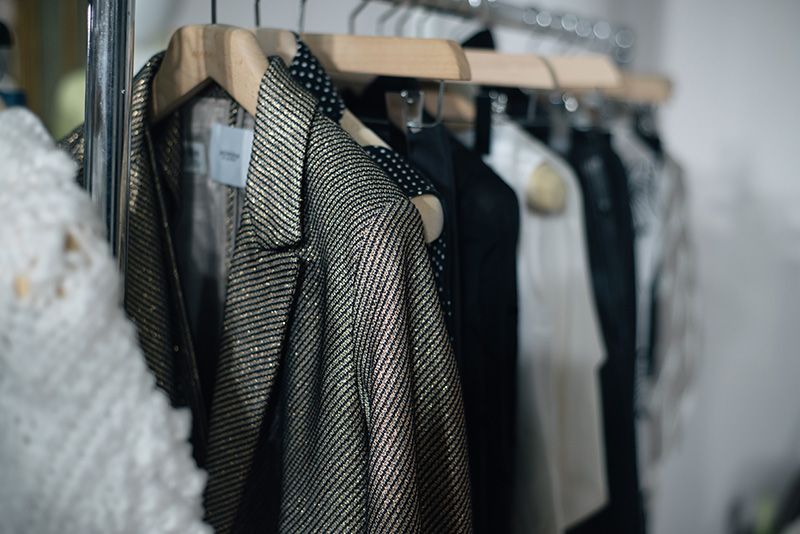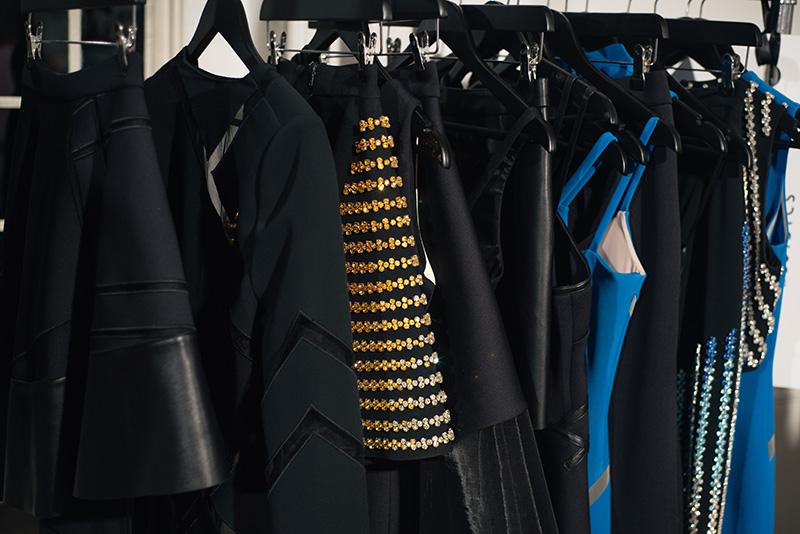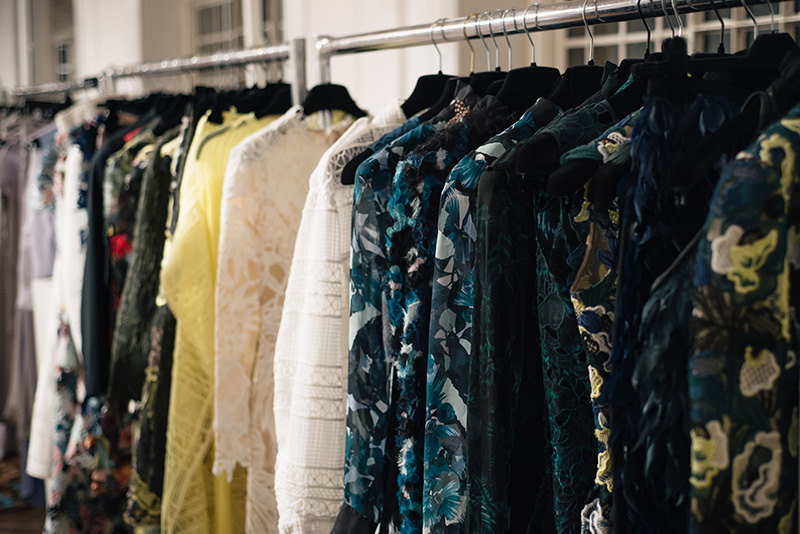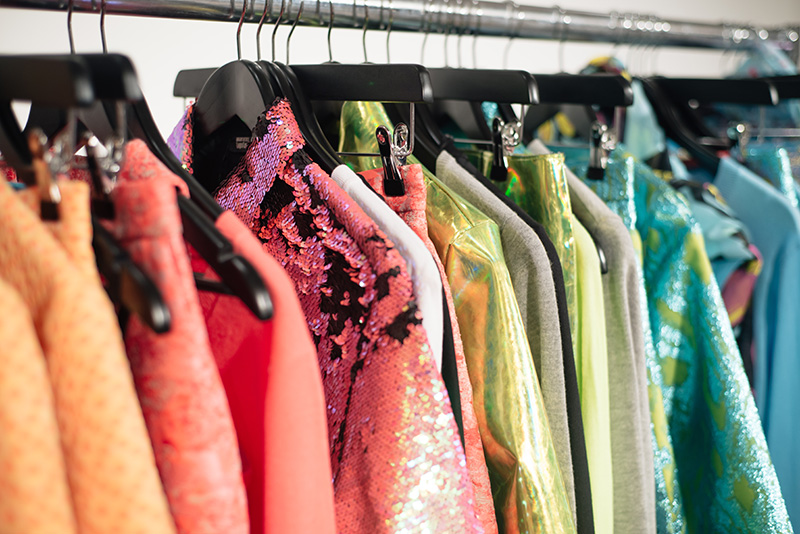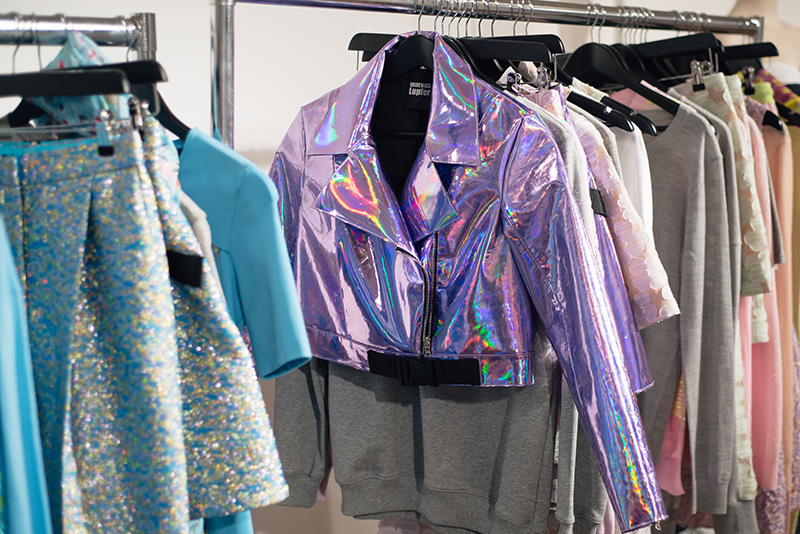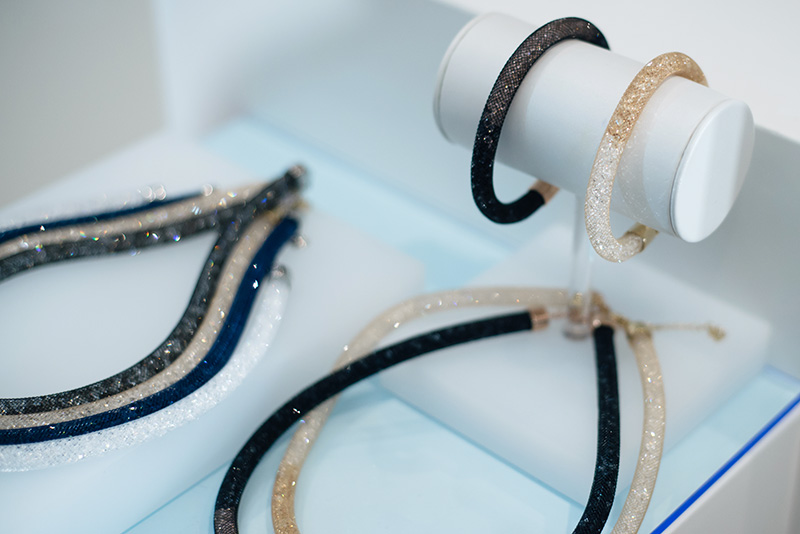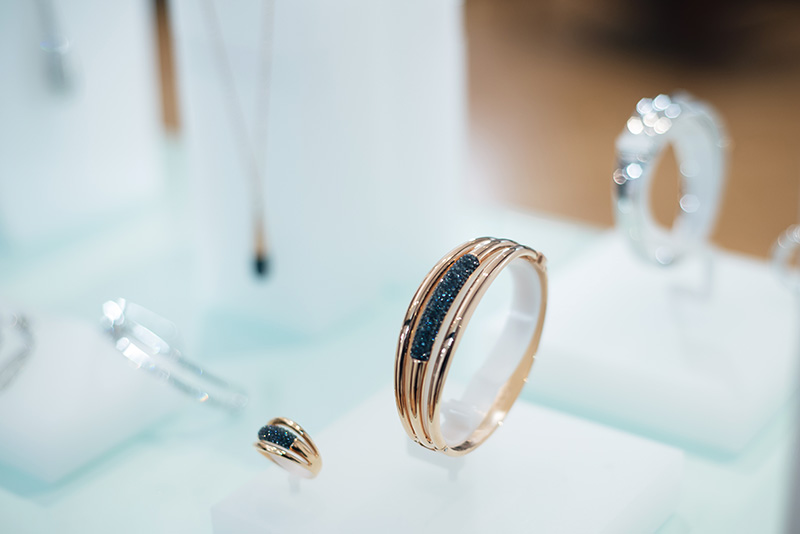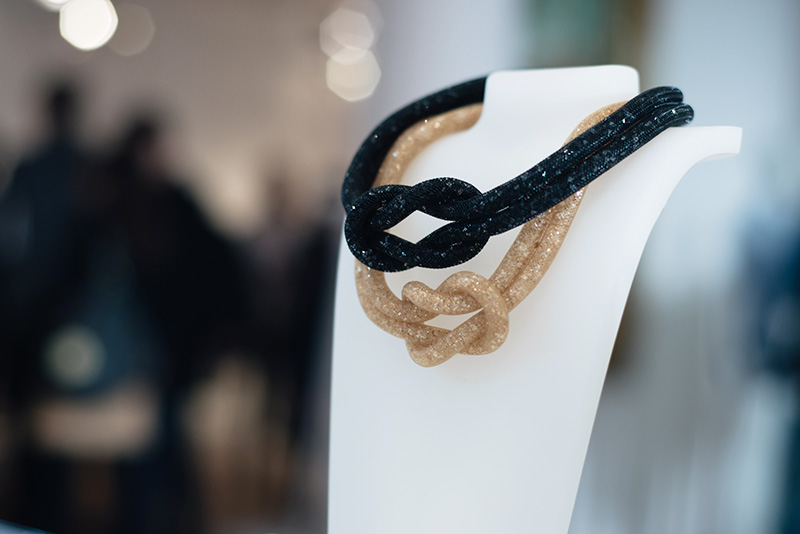 After me & Tara left the Nica press day we made our way down to the beautiful One Marylebone, a former church designed by Sir John Soane for The Communications Store press day. It was the perfect venue for the high end designers on show & I think I spent just as long marvelling at the gorgeous architecture, mosaics & little details as I did the pieces on display.
As we walked into the main hall we headed straight for Swarovski, we're both huge magpies so we spent a good half hour oooh-ing over all the beautiful pieces & then playing in their photobooth with the biggest, most statement jewels! My favourites were the Stardust collection necklaces & bracelets, mesh tubes filled with thousands of tiny crystals, they were stunning & I wish I'd been able to capture just how dazzling they were in person. All the sparkles were sending my cameras focus a bit haywire, so I was surprised but pleased that I got a couple of really nice shots!
We made our way towards the back & the perfect little biker jacket stopped me dead in my tracks, buttery textured leather with ribbed neoprene sleeves & facings, I squealed at Tara to come over & we were shocked to see it was from J Brand. Maybe it's not news to you, but I had no idea they made leather jackets, especially not ones this nice! I'd always just thought of them as denim, plus maybe tees & sweaters, safe to say I'll be checking them out a lot more in the future. The lime green jacket was also from J Brand, I don't know why but I keep getting drawn to this colour lately!
We found the perfect backpack from Sophie Hulme, and it was nice to see David Koma's SS15 collection in person & properly appreciate all those little details after seeing it on the catwalk earlier this year at LFW. I'm still quite shocked at myself for really loving the gem encrusted dresses, even more so after seeing them up close.
Of course I just wanted everything from Belstaff, I'm saving up to add one of their leather biker jackets to my collection, I keep thinking I've found the one & then they bring so many beautiful new ones out & I'm undecided again! This one is my current pick, and I think it'll be hard to beat. I also fell in love with yet another biker, Markus Lupfer's holographic purple one, made from unicorn leather as Tara (maybe not so reliably!) informed me!