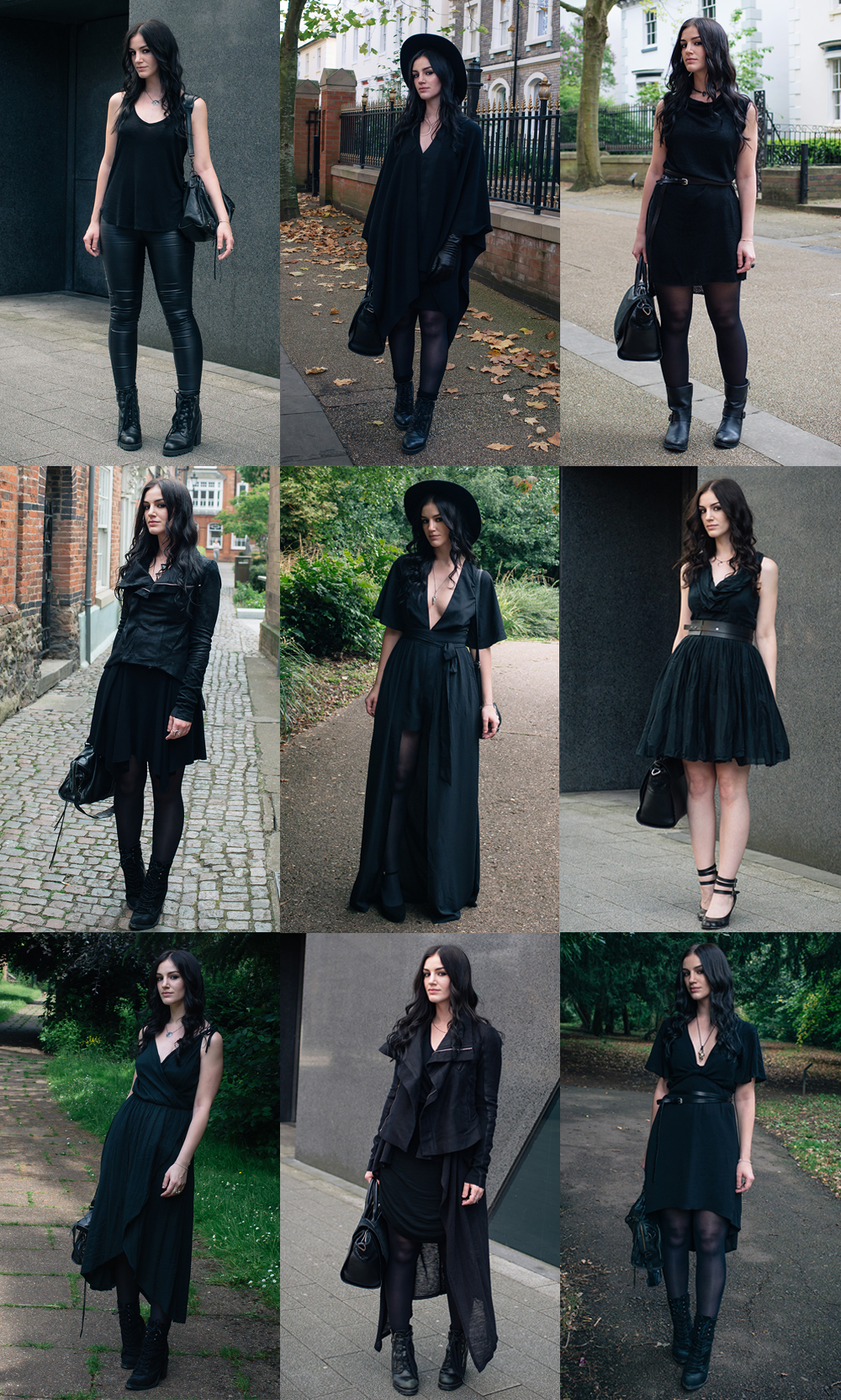 [1 / 2 / 3] [4 / 5 / 6] [7 / 8 / 9]
2017 was a bit of a light year for outfit posts, between taking almost the entire of January off on holiday and work becoming super busy, I didn't find much time to shoot. I've brought some of my most treasured pieces this year, the type of things I've coveted for years and never thought I'd own myself. I've worn these things to death day to day ever since they arrived, and yet some of them still haven't made a single appearance on the blog. I mean, what's even the point of buying that dreamy Helmut Lang coat if I'm not going to take photos and show it off on Instagram to rake in the likes, right? I'm kidding, obviously. But it has made me realise that I've been pretty slack with posting this year, so, for 2018 I'm going to try to get back on track with more regular outfit posts.
Looking back over the last five years (yes, 5!) it feels like I've really settled into my own style, one that I've become increasingly comfortable with and one that feels as much a part of my identity as anything else. I started wearing black because when I wore it I felt most 'me', but it was also partially because of wanting to have a more timeless wardrobe so that I could consume less, and the ease of getting ready in the mornings was pretty attractive too. It makes me happy when I look back over all of these years to see lots of old favourite pieces being worn throughout, and many of the same items worn over and over again in different ways. I feel like I'm becoming much better at picking out those forever pieces to invest in, and buying less but smarter.
If you want to look back, check out all of the previous years – 2016, 2015, 2014, 2013 and 2012.
PS: You may have also noticed the blog's layout has had a little refresh to kick off the new year! Nothing too drastic, as I was pretty happy with the original style and colours, but making the theme fully responsive has been a very long time coming. Hopefully it's now much easier to use and nicer to read through on all devices. Let me know what you think, and if you spot anything that looks a little squiffy please drop me a message to let me know!