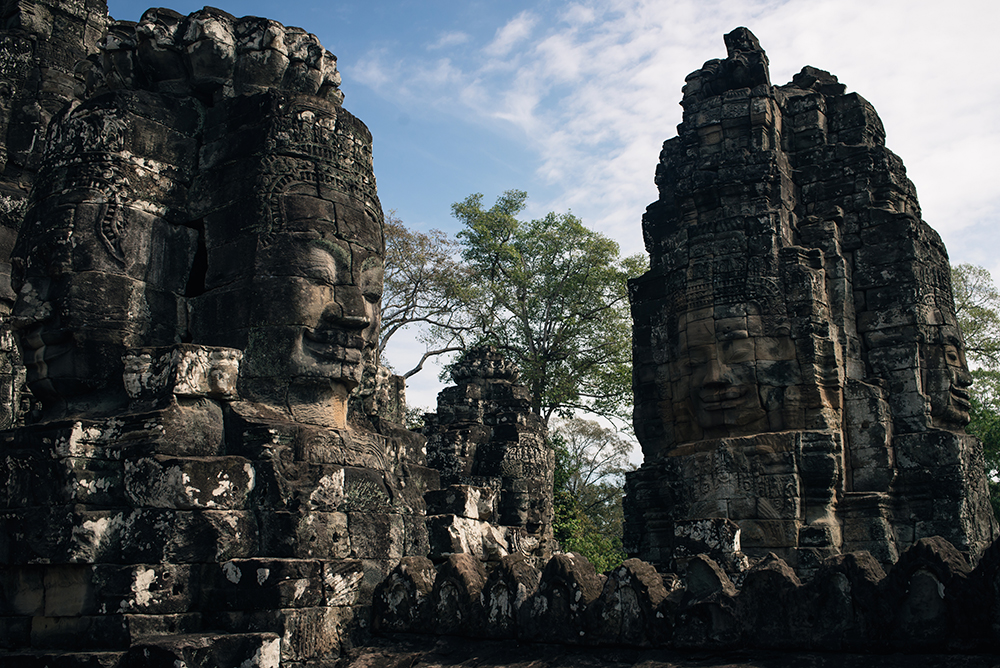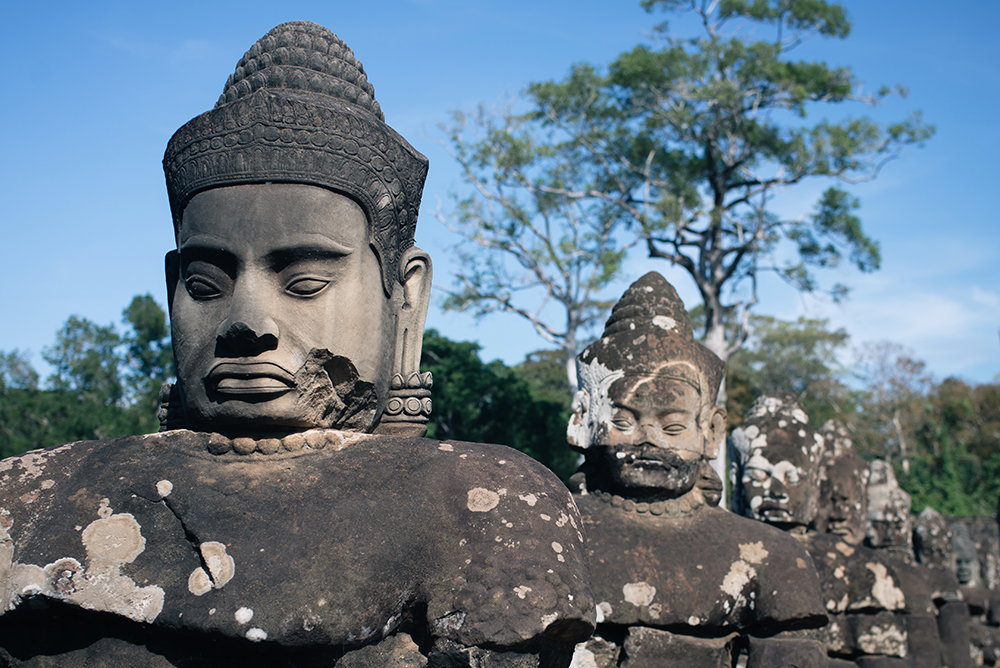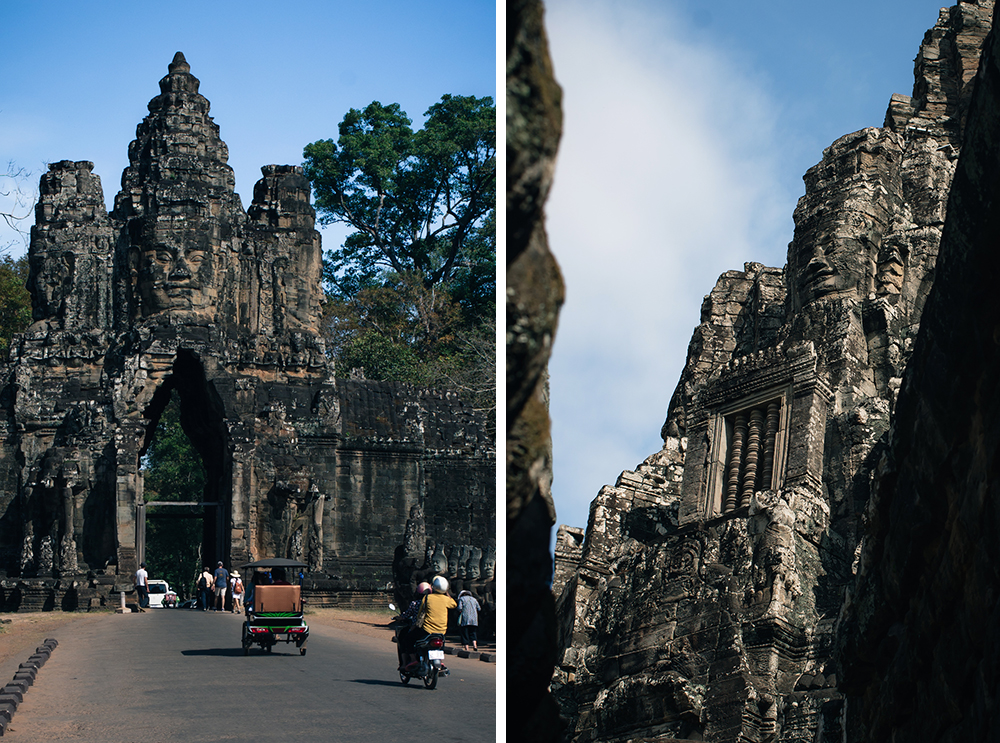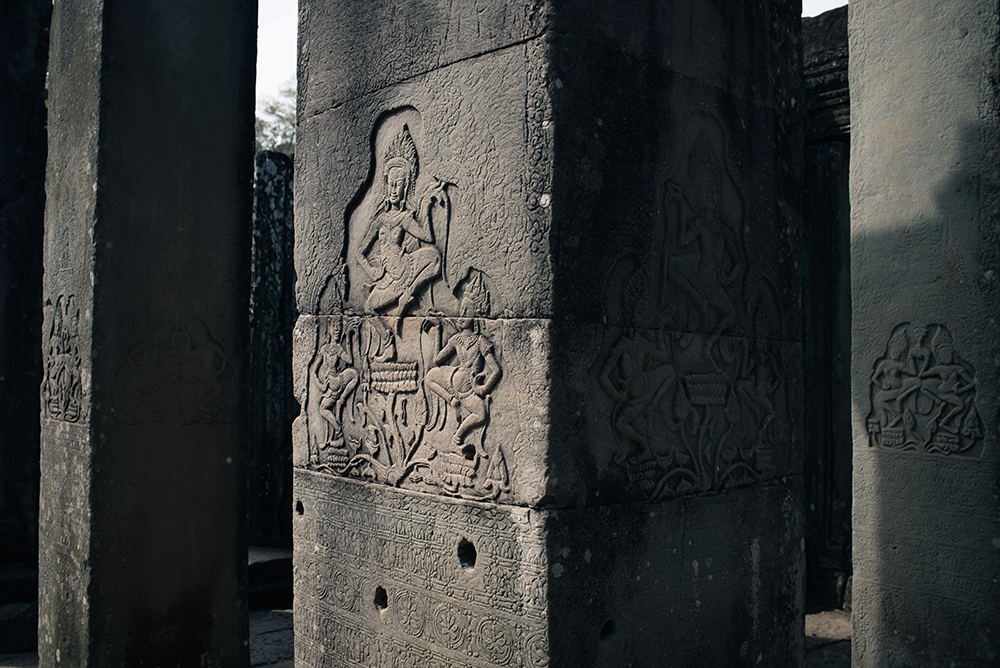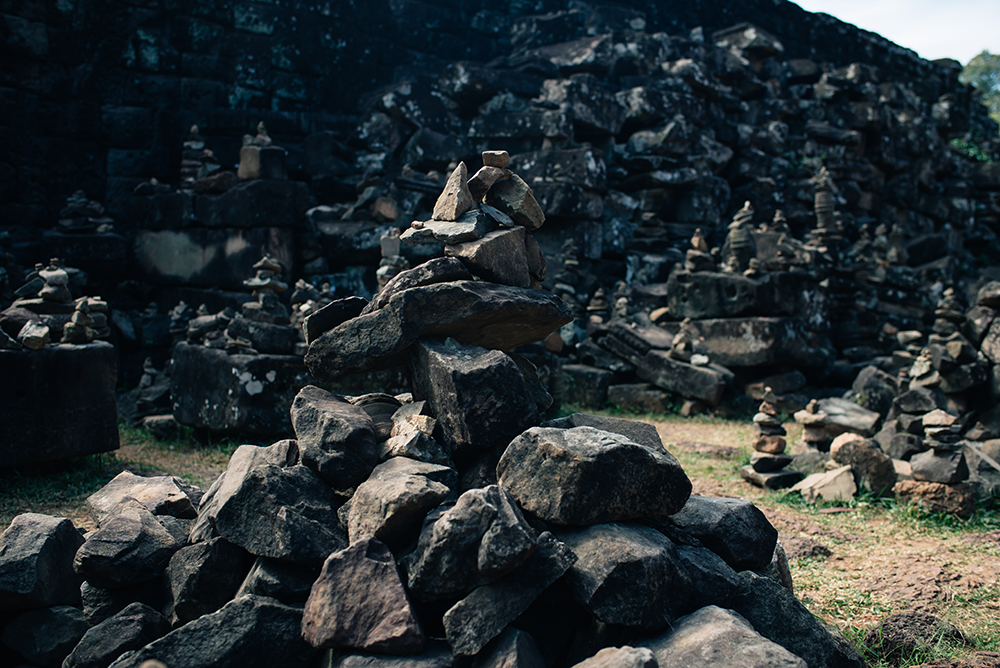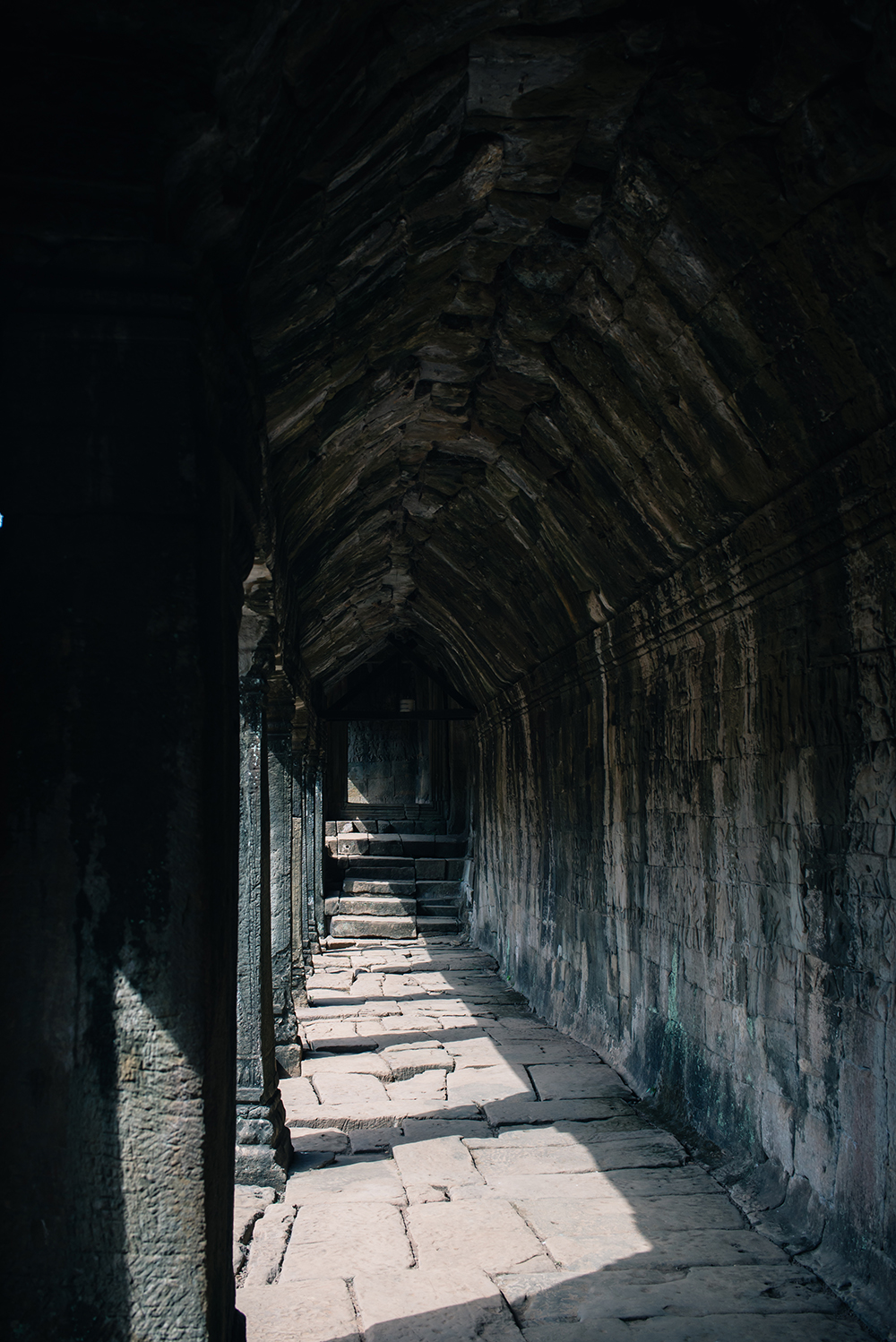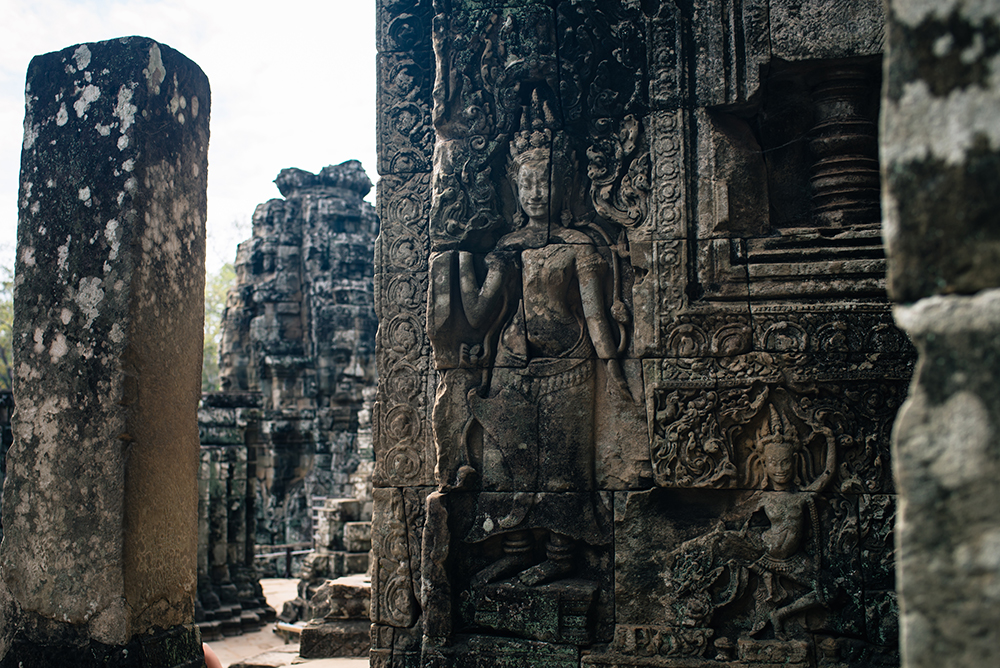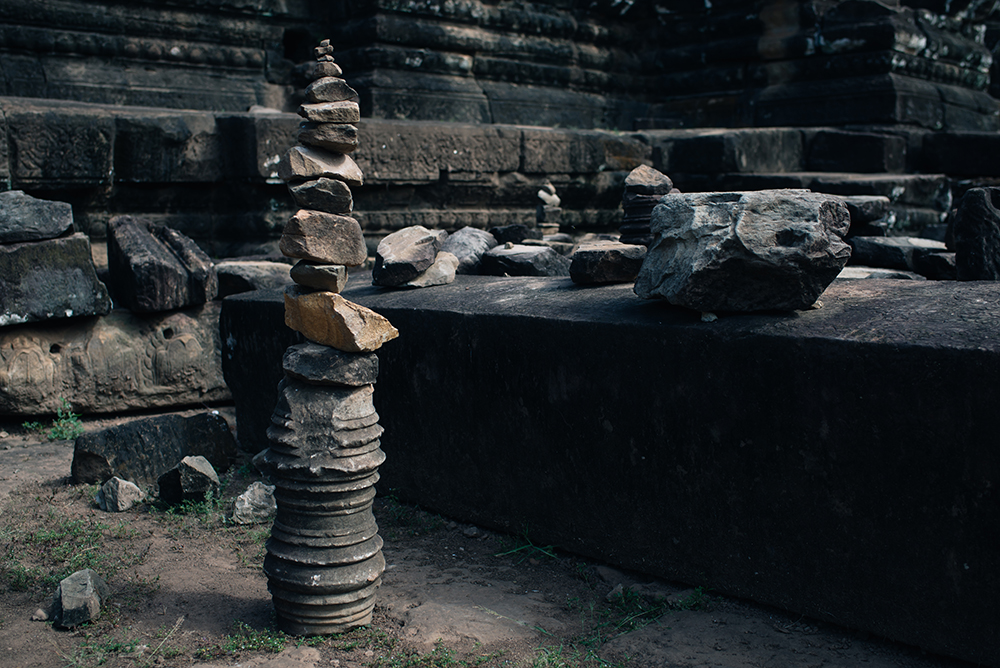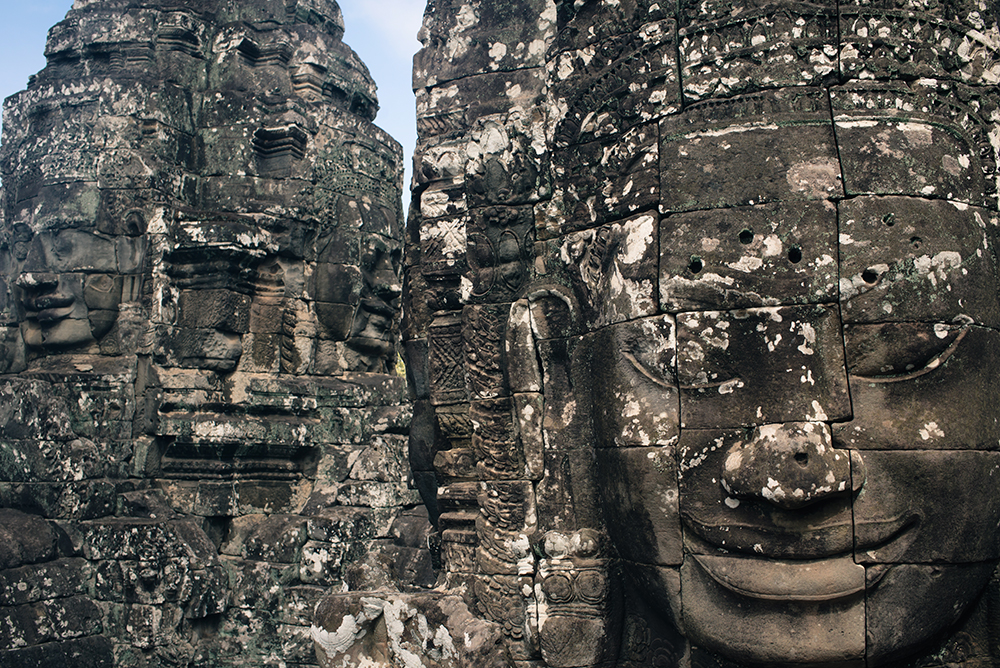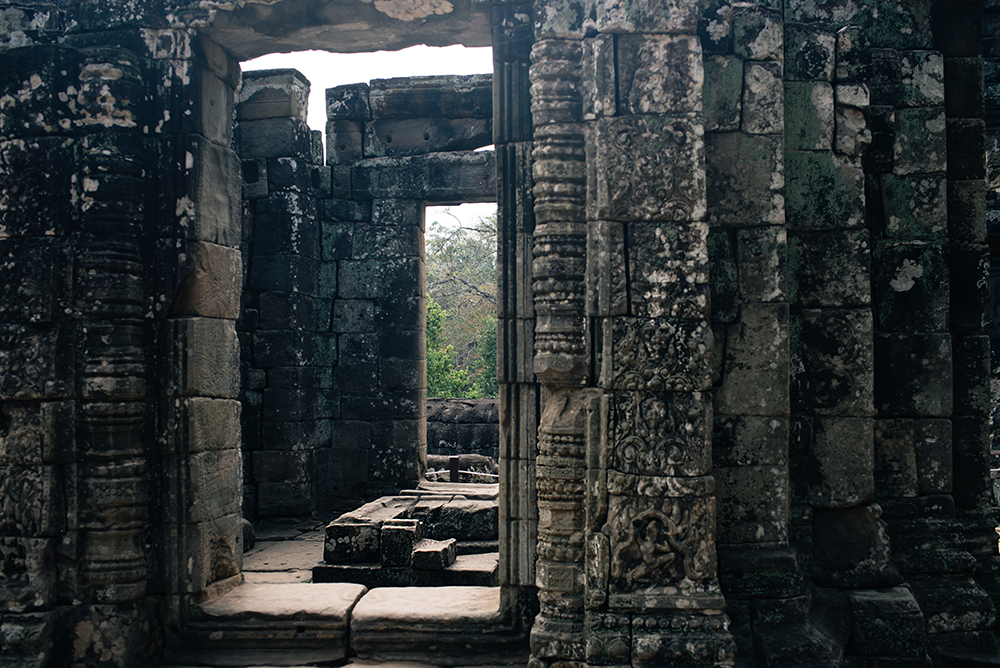 Bayon Temple / Siem Reap, Cambodia
With its narrow walkways and tall, imposing walls Bayon felt like the busiest of the temples we visited that day and it was easily my least favourite of them all. That doesn't mean it wasn't magical in its own right though, and it's definitely somewhere you should see with your own eyes at least once.
I'm not sure if it was the crowds, the smaller spaces or even those huge faces looming overhead everywhere you looked, but to me it felt chaotic and claustrophobic. It had a very different vibe to the other open, airy temples, here it felt like a large temple squeezed into the space of a small one, with corridors and terraces stacked high on top of each other trying to contain all of its treasures. There's so much to see in this tiny place that it makes it almost overwhelming and it's hard to know where to look first, let alone be able to take it all in.
Constructed in the late 12th Century by King Jayavarman VII, Bayon stands in the centre of the ancient walled city of Angkor Thom. The site has been altered, adapted and added to many times over the years, and this is likely why the temple feels so maze-like and cluttered. New towers, galleries, corridors and decoration were added by successive kings who wanted to make their own mark on it.
The main draw of Bayon is the famous smiling faces which adorn its towers. Believed to represent the Bodhisattva Lokeshvara, over 200 of these masterfully carved faces with their serene expressions, gaze down from the 37 remaining towers. They are truly spectacular, and much bigger and far more impressive than you could imagine in person. Each one unique, I couldn't help but wonder exactly how they had been created, were the blocks stacked and then sculpted, or were they carved individually first and then assembled like some giant jigsaw? Of course, these are the main areas where the crowds flock, but away from the upper terrace and central tower there were spaces of more quiet beauty, such as the garden littered with hundreds of stacking stones and the open terraces away from the main crowds. This temple also has some of the more beautiful and intricate carvings along the galleries, which tell mythological tales and stories of the empire's history, but these small details are easy to miss and are often overshadowed by the large faces drawing your gaze upwards.
As we left Bayon, we passed by Baphuon temple (last photo). Sadly we didn't get chance to look inside this one, as we were already short on time after spending so long at Angkor Wat, but our driver stopped to give us a bit of history and let us out to have a look. I'll definitely be heading back to Cambodia in the future, and these smaller, slightly less touristy temples will be first on my list to visit.